Mar 10
Academy Award for Best Costume Design: Elvis
The Academy Award - or Oscar - for Best Costume Design is a category which recognises immense creativity in the costume department and their ability to dress each and every character in a given film. In previous years, films such as Little Women, The Great Gatsby, Phantom Thread, and Anna Karenina have been awarded the coveted gold statue for their achievements in the category. Notice any similarities? All of these films (with few exceptions in recent decades) are historical films, with the other genres often nominated being fantasy and science fiction. This year is no exception, with Babylon being set in the 1920s, Elvis taking us on a journey between the 1930s through to the 1990s, Mrs. Harris Goes to Paris in the 1950s, while Everything Everywhere All At Once and Black Panther: Wakanda Forever are the contemporary science fiction nominees.
With that being said, and the Academy not finding anything set in the present-day impressive enough from a fashion and costume perspective, I thought it would be interesting to do a deep dive and get to know why the nominated films stood out this year over the others.
To jump to the other nominees, see below:
Elvis
When it came to getting Austin Butler on stage, or er, on screen, Catherine Martin recalls focusing on the swerve of a hip, and a little bit of shake, rattle, and roll, as well as ensuring that contemporary audiences are still able to connect with Elvis — notably the sexuality behind his movement connected to his body beneath the clothes. She aimed to keep the balance between exact replicas and artistic interpretation as fine as possible — also a Baz Luhrman signature.
While keeping to what is true for Elvis — like his love for pink and black suits — the costumes had to have a sense of fluidity integrated into their structure, allowing the King's movement to come through in its full swing.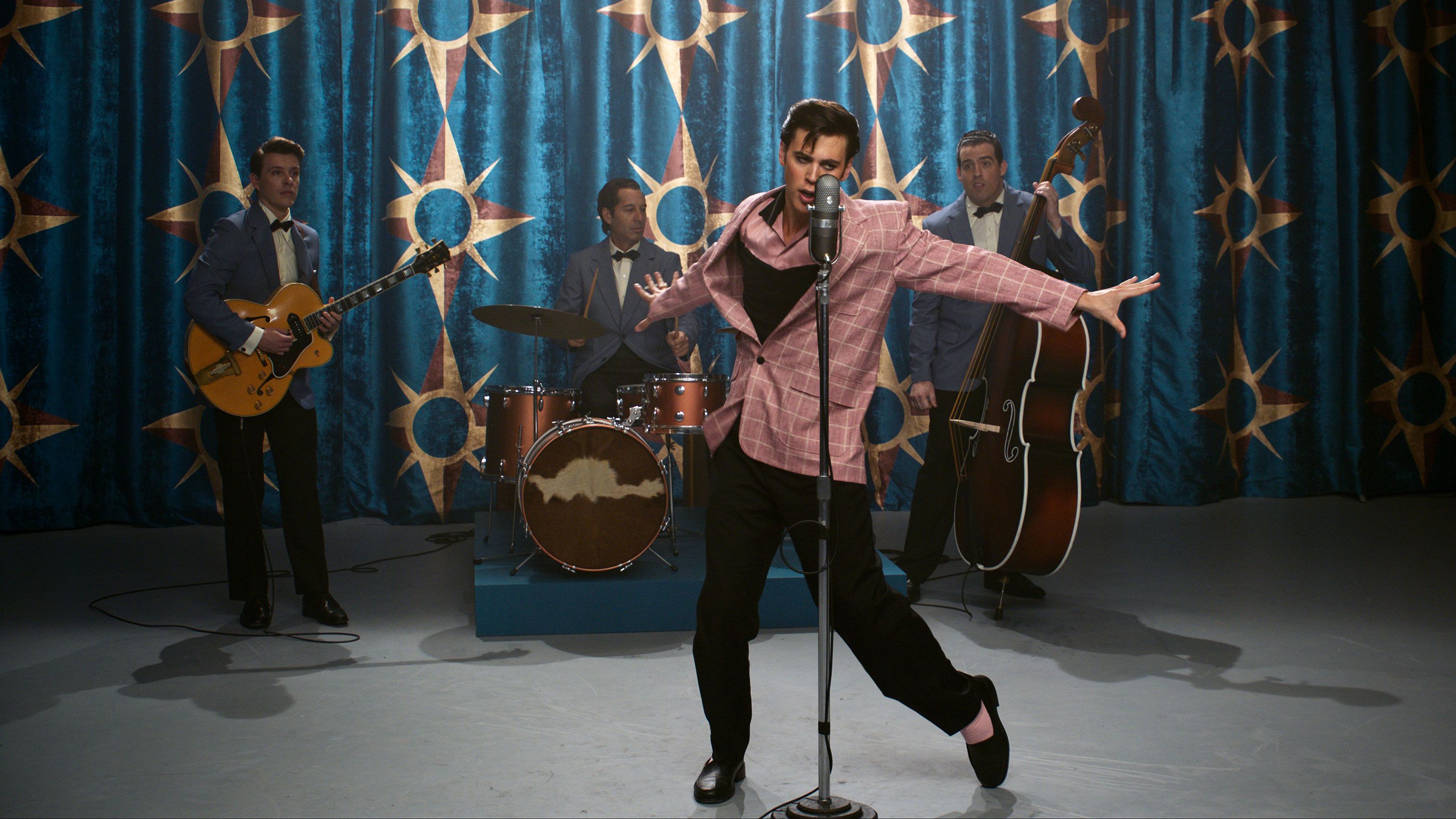 Martin worked on designing over 90 costumes for Elvis from scratch, even collaborating with Prada on a purple-red suit, as well as with B&K Enterprises which made many of Elvis's original jumpsuits, quintessential of his final decade. Some of the capes he wore were apparently so heavy, had they been thrown into the audience they could have killed someone.
The final step to bringing the King to life through fashion was the attention to detail when it came to his jewellery and watch collection, which according to many was his own psychological symbol of success.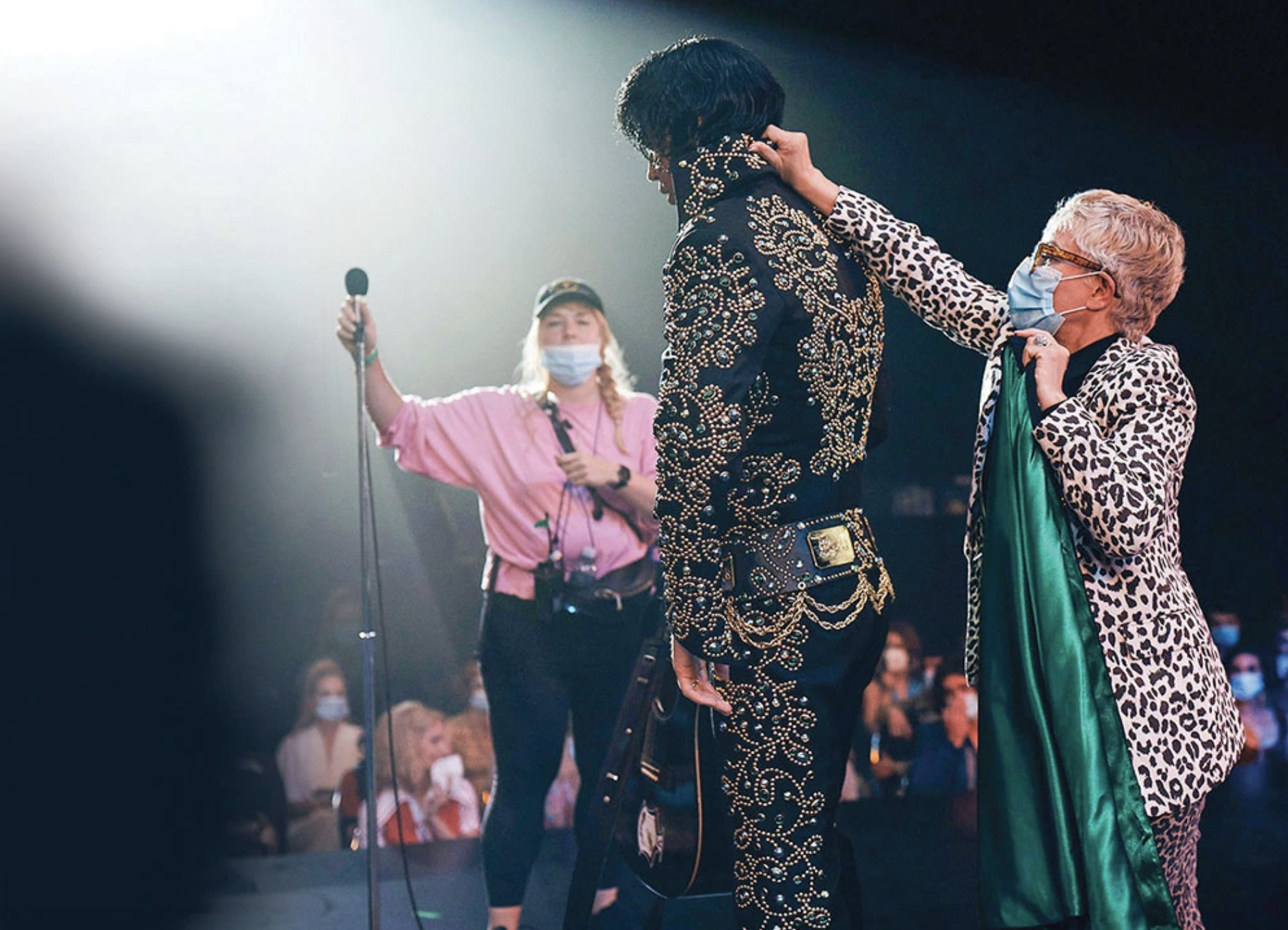 To jump to the other nominees, see below: