Mar 10
Academy Award for Best Costume Design: Babylon
The Academy Award - or Oscar - for Best Costume Design is a category which recognises immense creativity in the costume department and their ability to dress each and every character in a given film. In previous years, films such as Little Women, The Great Gatsby, Phantom Thread, and Anna Karenina have been awarded the coveted gold statue for their achievements in the category. Notice any similarities? All of these films (with few exceptions in recent decades) are historical films, with the other genres often nominated being fantasy and science fiction. This year is no exception, with Babylon being set in the 1920s, Elvis taking us on a journey between the 1930s through to the 1990s, Mrs. Harris Goes to Paris in the 1950s, while Everything Everywhere All At Once and Black Panther: Wakanda Forever are the contemporary science fiction nominees.
With that being said, and the Academy not finding anything set in the present-day impressive enough from a fashion and costume perspective, I thought it would be interesting to do a deep dive and get to know why the nominated films stood out this year over the others.
To jump to the other nominees, see below:
Babylon
Whether you love it or hate it (I loved it, for the record), nobody can deny that from start to finish Babylon doesn't do anything by halves. With a runtime of 189 minutes, constant action, 120 shoot locations, a massive cast, and over 7000 costumes, the film truly keeps to its tagline, describing it as being a story of "outsized ambition and outrageous excess."
Speaking with Vogue Scandinavia, Mary Zophes, who has previously worked on films like La La Land, Hail, Caesar! and Indiana Jones and the Kingdom of the Crystal Skull tells Anna Clarke that "this movie was a fast-moving train. It was just like, you're designing, making decisions 50 times a day."
One of the decisions she reminisces on is what to dress Margot Robbie's character, Nellie LaRoy, in for her first appearance on-screen, eventually going with a red plunge-neck dress and black-heeled combat-style boots. The dress almost looks like something Nellie DIYed out of a thin scarf before heading out to the party she attends but is showstopping simply because of how effortless it is, all of which is very quintessentially her. During the long party sequence, the audience gets to know Nellie as someone who has absolutely nothing figured out, other than the fact that she inherently knows she's destined for fame: "It's written in the stars, I am a star!" Nellie knows this is her big chance to get discovered, and inarguably any viewer's eye is automatically drawn to the red dress.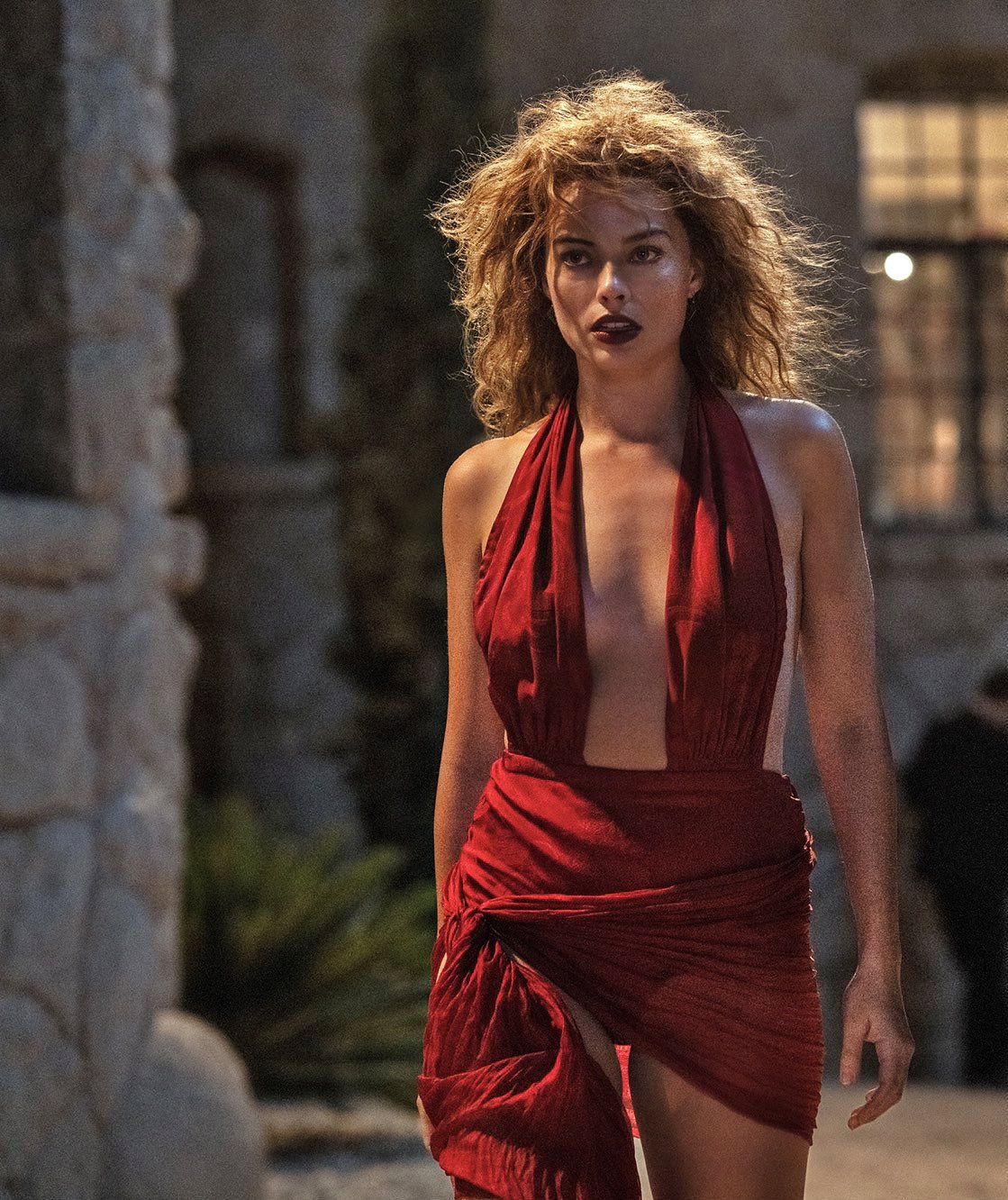 According to Zophres, Director Damien Chazelle "didn't want to see anything that he had seen in other films about the 1920s." And instead, many of the pieces were sourced from sites such as Etsy, the reseller and secondhand websites, or Pickwick. We didn't go into this article with the intention of pushing our secondhand fashion agenda, but honestly, slay.
With this symbiosis of period originality and the sheer size of the production, Zophres describes this film as "probably the best, most creative job [she's] ever had." We can see why it impressed the Academy.
To jump to the other nominees, see below: