4th of Feb
Whering's Guide to Galentine's Day
I think I wanna have a galentine's day party 😭

— 🍅🍅🍅 (@mvri_) January 18, 2023
Happy (almost) Galentine's Day to all our Wherers! Don't worry, we're not cancelling Valentine's Day (we love love and all that jazz), but we firmly believe friendships are just as important as romantic relationships.
Whether you're loved up or a single queen, Valentine's day is a great excuse to get all your gals and pals together and do something wholesome. And, on that note, see our top tips on the best ways to have a sustainable Galentine's Day this year.
Sustainable Dinner Party 101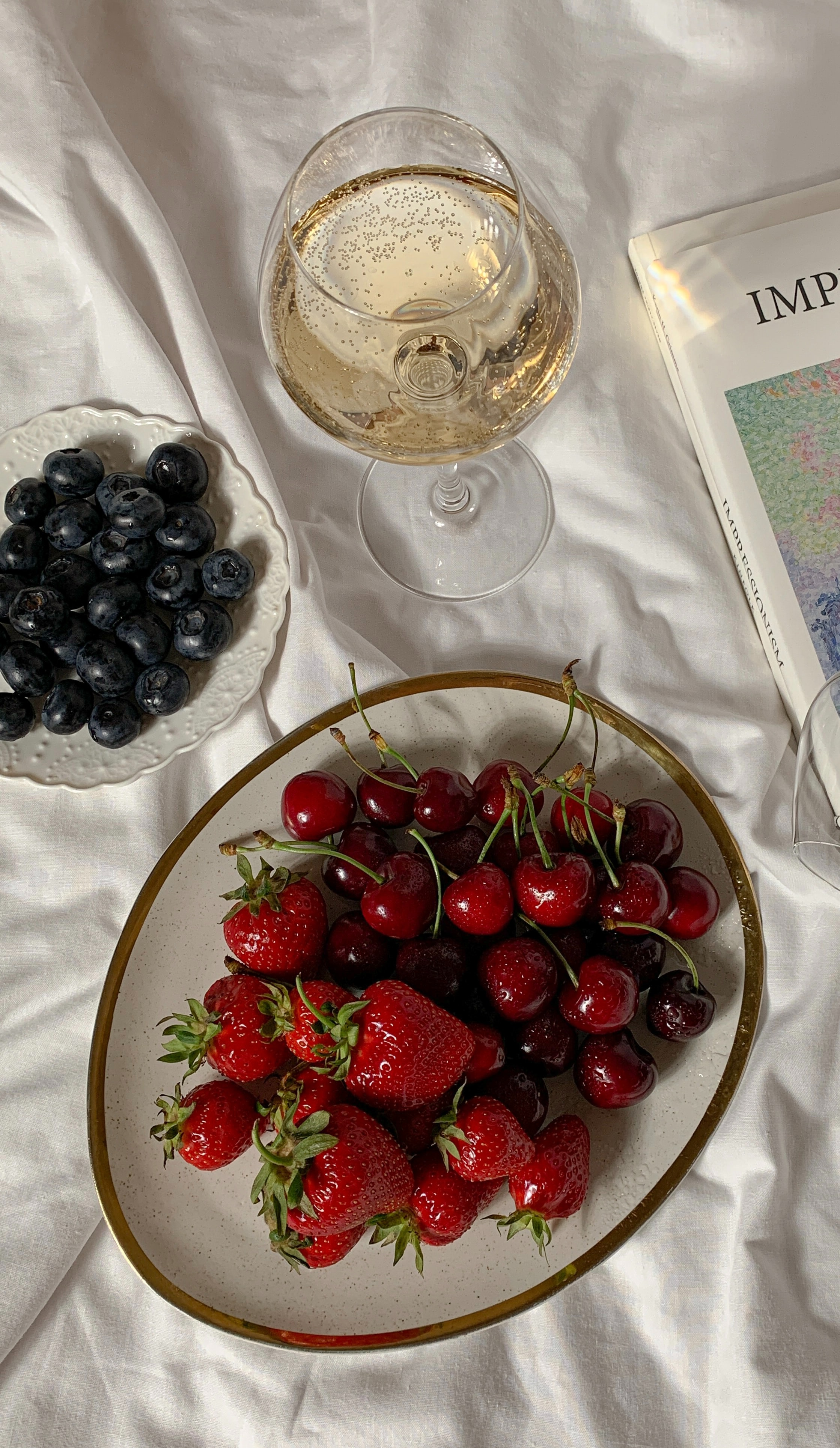 Why not throw a cute lil' dinner party for you and your friends? Any excuse to get all your besties in one place is always a yes from us. Hosting at home rather than going out will also help you save £££ in these trying times. Who doesn't love good food and good company?
Sustainable Dress Code
A super easy way to make it a sustainable event is to suggest a slow fashion dress code. Encourage your guests to wear second-hand and ethically-made clothes only. The earth is your Valentine when you're sporting a 100% sustainable fit.
If you want to go one step further, why not go for a 100% vegan menu? There's so many tasty alternatives out there that there's no excuse not to try some non-meat options!
No Single-Use Crockery
Single-use plastics are not welcome here! If you don't have enough crockery for all your guests, ask them to bring some before you resort to the disposable option (not cute). Anything you don't have, ask to borrow from friends — reusable napkins, extra plates and pots for sharing dishes, there's no harm in asking for a little help before you buy something you'll hardly use.
Thrifting is also a great way to find cute and unique dining room extras like plates or cups. There are no rules when it comes to decorating your house, so don't let the notion of "matching sets" stop you from mixing it up how you like. Tiktok user moonflowethrifts looks out for lonely colourdful cups every time she's out thrifting to add to her shelf of unique colourful cups. Could you do the same with cups, or even plates? Serving kitchenware? The limit is only as far as you're willing to go for a new thrift store.
DIY Decor
Get your craft on and make your own decorations. It might sound a little extra, but buying them isn't the best for the planet as you're using up resources and you may not use them again. Also, a lot of shiny decorations often contain single-use plastic, which is obviously a big no-no. Save the planet and your pennies by doing it yourself.
Dispose of Waste Properly
This might be a given, but when you have a lot of people over, it's always tempting to grab a bin bag and dispose of everything in one go. Resist! Sort through the waste and make sure you recycle properly. It all adds up!
Wine, but Make it Sustainable
This one is for anyone feeling fancy this Galentine's Day! Get some organic wine in and support a local or sustainable business. It'll make the evening even more special. Did you know there are sustainable alcohol brands?! Neither did we, but a quick Google search and we found tons out there. Have a little look at sustainable alcohol so you can drink guilt-free.
If hosting a dinner party isn't your thing, that's cool too. We have a few suggestions of how else you could spend Galentine's Day:
Have a Clothing Auction
We all have a pile of clothes we don't wear anymore at the back of our wardrobe or stuffed in a bag in the corner of our room, patiently waiting to be taken to the charity shop. It's time to face the music that you're not going to get around to it for another six months at least, so why not auction the old clothes off to your friends?
Invite everyone over and tell them to bring old clothes along. Take turns auctioning off your old pieces to new homes. It's a fun activity, and it's likely everyone will leave with something they love.
Go Independent
If you'd rather someone else do the hard work for you in making the night special, why not head to the independent restaurant you've been wanting to go to, or that indie cinema you've always wondered about? We love an excuse to treat ourselves (as long as it's not capitalism telling us we need a new facemask). Supporting small businesses is a great way to have a memorable night and fund a company that deserves your money.
Cocktail Making Night
We love Piña coladas and getting drunk in the rain, so we're definitely going to be hosting a cocktail-making party with our besties. It's a little less effort than a full-blown dinner party and cheaper, too (if everyone pitches in). Bring your favourite cocktail ingredients to your at-home living room bar and make them yourself! The more you drink, the more fun they are to make (trust us, we've done it before).
Movie Night, Done Right
During the winter evenings of February it's always a good idea to have a movie night. Get your friends together in one room, tell them to come armed with blankets and snacks, turn on the fairy lights and there you have it — the perfect setting for a film night. You could even suggest everyone wear their pyjamas to make it more fun.
There you have it, our top tips for the best (and most sustainable) Galentine's Day to celebrate you and your besties. We hope you have a great time celebrating all the relationships in your life, whoever they might be. Happy Valentine's day! <3