Apr 18
What People Are Wearing in Shoreditch, London
It's a sunny day in London (shocking, I know), so what better time to take a stroll through one of London's most colourful areas and bother people wearing cool outfits? There's no better time for it.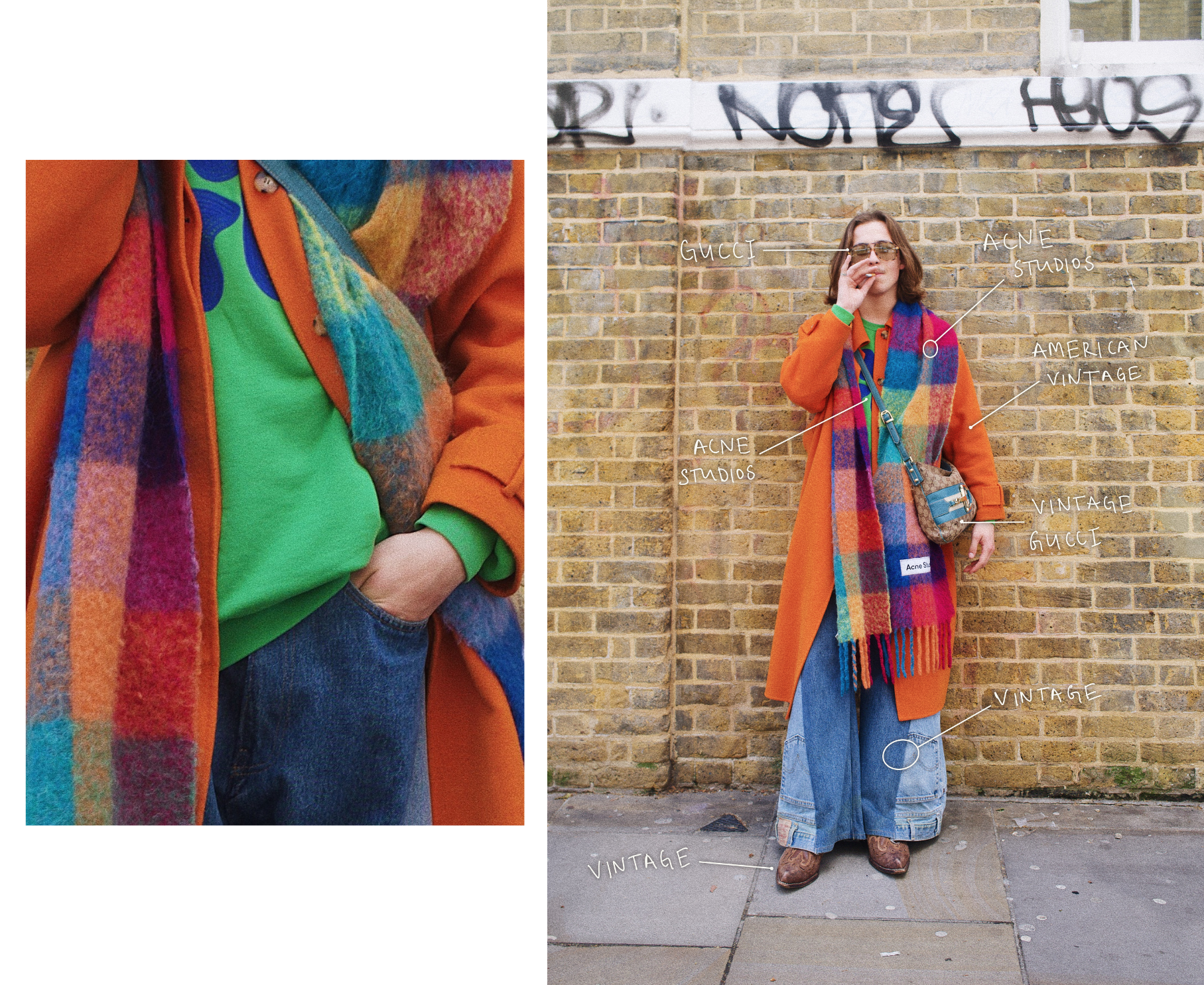 When Team Whering sees colour, Team Whering stops in their tracks. It's true. The beautiful combination of orange, green and blue flowing through Clement's outfit made it hard for us not to stop him and ask for a photo. While some pieces were recognisable icons *cough cough* the Acne scarf, Clement told us a lot of his outfit is made up of vintage finds from the South of France.
When it came to Devin, less was definitely more. His simple but perfectly put together style made us do a double take; although you can probably guess the green quarter zip is what caught our eye in the first place. Devin, an artist, was actually currently visiting London for an exhibition opening. You can see his work displayed until May 20th at the Nicoletti Gallery near Cambridge Heath station in London.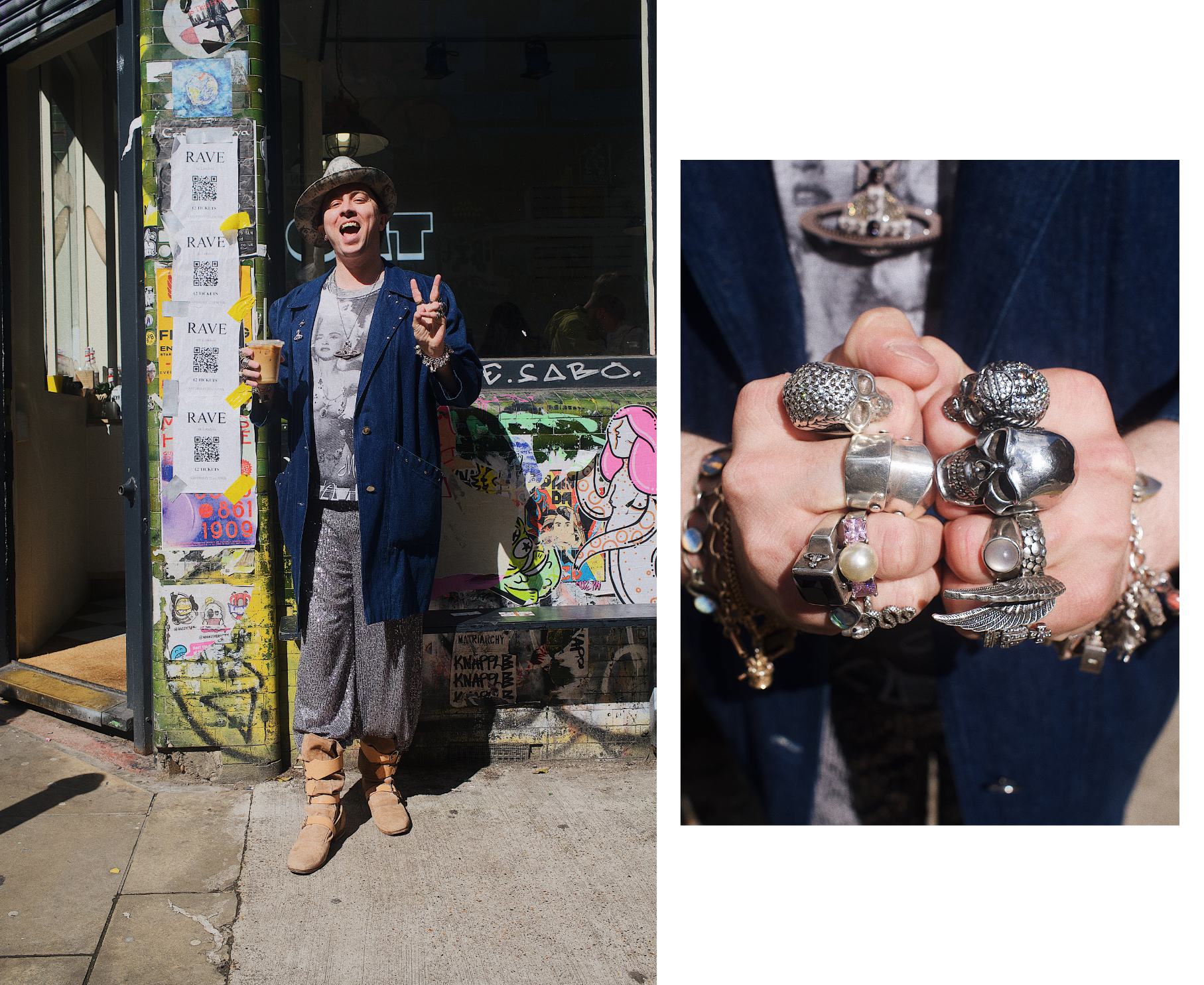 We'd be lying if we said we didn't spot the sparkly trousers from a mile away and proceeded to wait for the perfect moment to ask Luke for a photo. Everything about his outfit was exerting effortlessly cool, from the graphic tee, to the most incredible ring stack we've ever seen.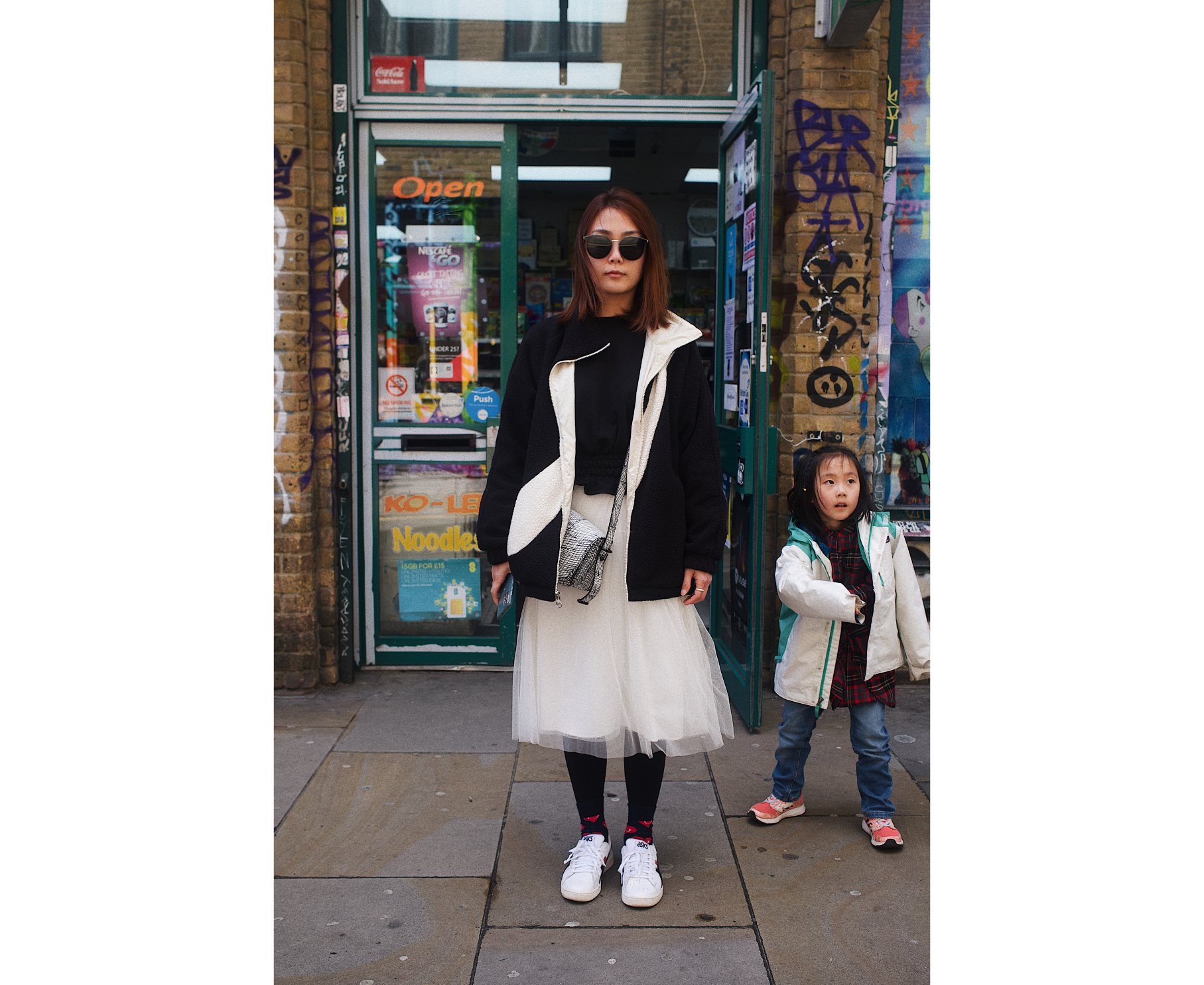 Flowy tulle skirt with a perfectly oversized jacket. Need we say more.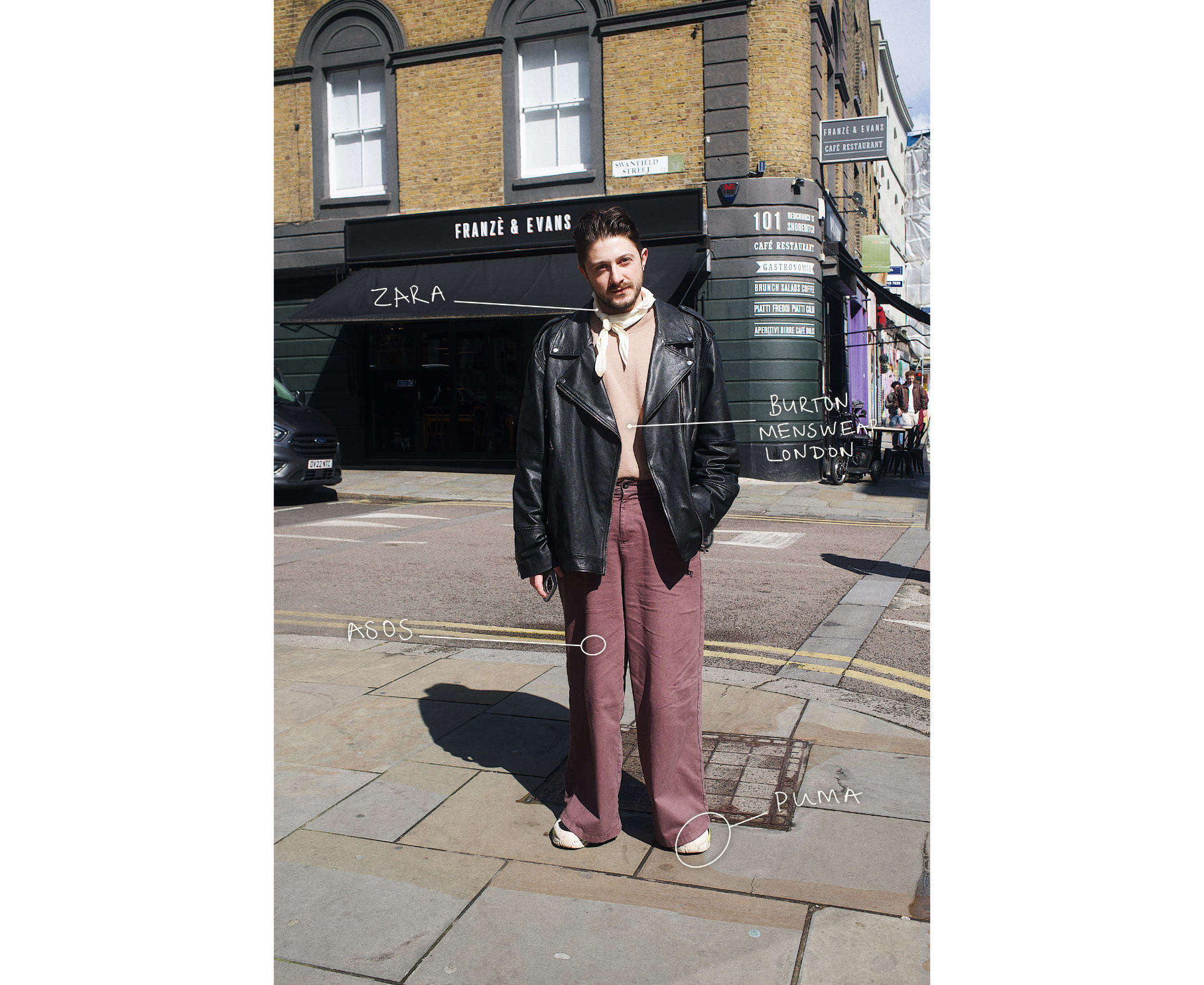 A pound for every time we use the phrase "effortlessly cool" but that's exactly the energy Paris was giving off. The silky bandana around the neck was the cutest accessory, and we will be adding this to our spring/summer Moodboards.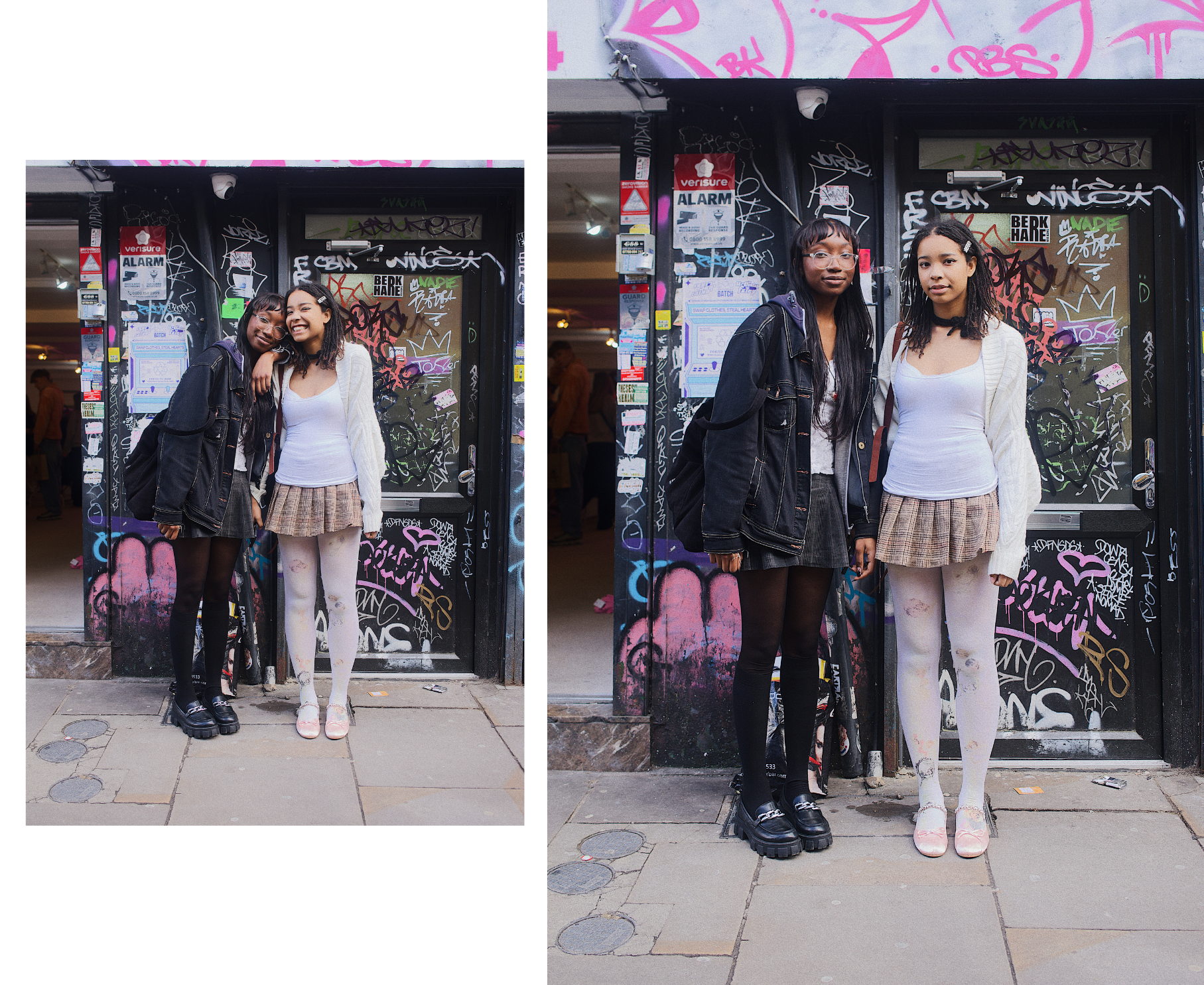 Best friends who match each other's vibe but still stay true to their own style>>>
When we asked Meihu for a picture she told us her hat had just broken and she was trying to figure out a way to fix it. And then she proceeded to absolutely slay every image we snapped regardless.