Jun 23
Sustainable Swimwear: Our Guide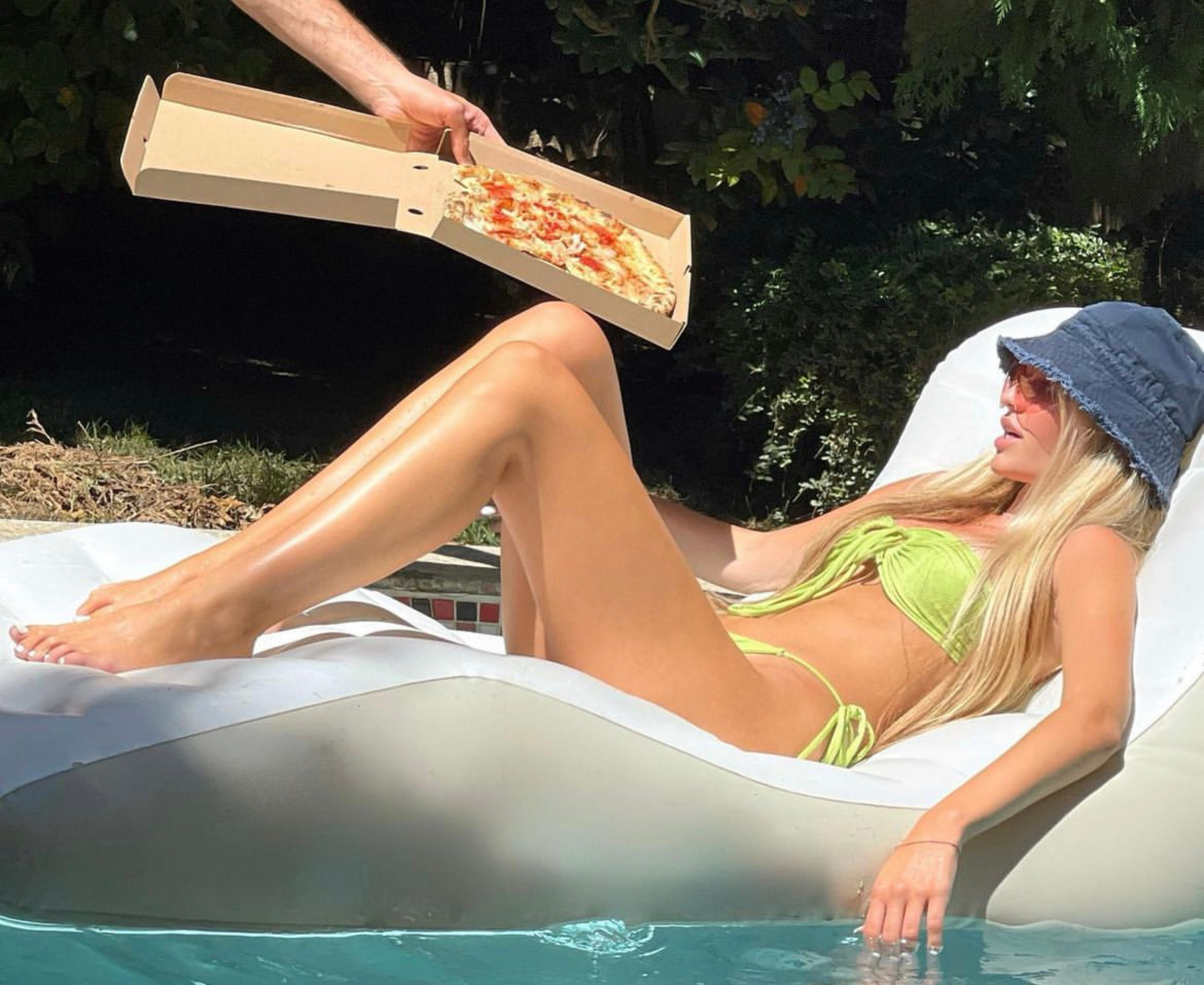 Everyone's talking about sustainable fashion, but what about sustainable swimwear? Unlike clothing, shopping vintage and secondhand bikinis is a no no for a lot of people. Not only that, it's difficult for swimwear to carry out its functions while also being biodegradable. Swimsuits are mostly made from nylon or polyester, making a nice contribution to the 8 million tonnes of plastic already on earth (that's enough to wrap the earth in clingfilm 7 times). As well as the fabric they are made from, swimwear releases harmful microplastics when washed, polluting our oceans and putting sea life at risk.
Now, let me be real with all of you guys for a second. For a long time, most of my swimsuits were from H&M. Needless to say, those didn't last longer than 1-2 summers. A few years ago, I decided to give into the ads and buy 5 or 6 bikinis from Zaful. Since then I've bought quite a few from Oysho, blindly trusting their focus on lingerie, sportswear and swimwear to equate better quality. Now (with a few fallen warriors), I have set out a game plan for myself; keep wearing the bikinis until I genuinely can't anymore, and little by little, start replacing them with better options. I'm viewing it as a long trial-and-error period of getting to know what shape, and colours I like.
Now all of this is really just to say- there's no need to replace everything all at once, right this second. It's a different journey for everyone, but a good one to consider anyways.
When you think about the fact we buy 60% more clothes than we did 15 years ago and we are throwing away more than ever (textile waste makes up 22% of global mixed waste) it's obvious something has to change. Whilst buying a new bikini for a sunny getaway brings you short term joy, it's important to look at the bigger picture. We hate to burst your bubble, but someone's got to break the news on the girls group chat. Purchasing with intention is key, so if you're buying swimwear, why not look for pieces that will last?
With every fast fashion brand realising the need for a cultural shift, green washing is in full force. How can you tell when brands are actually being sustainable and when they're using it as a sales tactic? We've compiled a list of brands doing it right and a hit list of what to look for on swimwear labels. Mastermind category is: sustainable swimwear.
How to Shop Sustainable Swimwear
Check the label (or product description if shopping online) to see what the piece is made from. Try to avoid harmful virgin plastics such as polyester and nylon. These are non biodegradable and what's worse, they produce fossil fuels when burned. Many countries resort to burning textile waste to get rid of it, creating even more problems for our ecosystem. Fossil fuels are possibly the worst thing for our planet and need to be avoided at all costs.
In order to be waterproof, swimwear needs to be made from some kind of plastic. This makes producing eco-friendly swimwear difficult. Brands are beginning to realise the next best thing is reusing plastic to create ethical, dynamic and effective water wear. Swimwear made from recycled materials will usually have ECONYL® on the label. Two pieces and swimming costumes made from old fishing nets and material off cuts are often referred to as ECONYL® on clothes labels, so you'll know when you've found a sustainable alternative.
Affordable Sustainable Swimwear
We can't lie, sustainable swimwear is pricey. If you're in need of a new two piece or swimming costume and you want to shop sustainably, be prepared to invest in quality pieces to last you years.
Sustainable Values: Swimwear is made from undesirable materials such as fishing nets, fabric straps and industrial plastics.
Price Range:£18-35
Size Range:XS-3XL
We Are We Wear proves that stylish clothes don't have to cost the earth. They offer affordable and sustainable swimwear, perfect for beach days or relaxing on the poolside with a cocktail in hand. As an inclusive brand they've designed swimwear with every body in mind, offering not only a variety of sizes, but budget friendly sustainable swimwear. Their designs include cute graphic prints or staple black bikinis. Whatever mood you're in, you'll find something that suits your style, body, and bank account.
They sell mens swimwear too. Get your brother, dad, grandad or boyfriend to join you in conscious swimwear consumption.
Sustainable Values:Swimwear made from recycled materials sourced in Europe as they make a conscious effort to become a truly sustainable brand they are continuously attempting to reduce their carbon footprint.
Price Range:£50-100
Size Range:XS-XL
Live your best life this summer with OOKIOH's range of sustainable swimwear. Choose from a range of styles, patterns and colours to choose a sustainable piece that will make you feel your most confident self.
Sustainable Swimwear Brands
If you have a little more money to spend, the following brands have some mindfully crafted and flattering swimwear guaranteed to turn heads.
Lampoo
We know second hand swimwear isn't everyone's cup of tea, but hear us out. Lampoo sell unique preloved swimwear new with tags, making them an easy add to basket. All their clothes have been professionally dry cleaned and sanitized, so it all feels brand new. It's a super sustainable option and you'll have a one of a kind gem. Still not convinced? At least check out their online range of preloved swimwear and prepare to be amazed.

Sustainable Values:The singular size of their swimwear reduces excess use of material making multiple different sized garments. They are also careful to re-use off cuts and materials that would usually go to waste.
Price Range:$90-150 for a bikini top, $85-90 for bottoms, one pieces from $160-230
Size Range:Unsized - fits XS to L
Born in Australia, Bond Eye captures the spirit of summer in their effortlessly stylish swim range. Their 'ultra flattering' swimwear is unsized as the fabric stretches and adapts to fit all bodies between XS and L. The crinkle material is made using their tubular bond fabric in Australia where the brand originated.
Not only this, all designs are hand made with care. They use premium European fibers that allow four way stretches to move with your body and help you feel as confident as possible. Recycled yarn is a key ingredient in their material blend. It's manufactured in a premium Italian mill that makes a conscious effort to reduce carbon dioxide emissions and use 100% renewable energy. When you wear Bond Eye you'll look great and feel even better knowing you're helping the planet by investing in quality swimwear.

Sustainable Values:All swimsuits made with no deadstock or wastage. Hunza G also achieved carbon neutrality in 2020.
Price Range:$185-250
Size Range:One Size Fits All
Hunza G was founded in 1984. Since then, they've been creating nostalgic and innovative looks that have us drooling. Social media can't get enough of their textured one size fits all swimsuits and beachwear. They are made using the circular loom knitting process, creating a thick and durable texture that will fit and support all body types.
Inclusivity and sustainability are at the heart of what they do, making swimsuits for all and preventing over-buying to find your size. From classic black and white to coloured pastels and brights, there's something for everyone.
Their swimwear is high quality and most definitely an investment piece made to last years. The nature of the fabric lets the piece adapt to your changing body as you move through life, from one vacation to the next.
Check out our full sustainable swimwear edit on our website or on the Whering app!

That's all from us. H&M and Zara better watch their backs because these sustainable swimwear brands aren't playing. Join in the conversation and let us know your favourite piece on Twitter and Instagram, @whering_.