Dec 2
Stop Buying Sh*t Gifts (Respectfully)
Whether you love or hate it, Christmas is coming. Everyone loves presents, but the best thing about this time of year is getting to spend it with friends and family (let's hope that's legal this year, hey). So if most of us love quality time with loved ones and festive moments like decorating the tree or helping cook Christmas dinner, why do we waste so much money on pointless presents that we don't want to buy and people don't want to receive? I mean, over 80% of you admitted that you've either given or gotten a… very questionable gift, at least once.
In 2018 data shows the UK spent £1b on unwanted gifts over the Christmas period alone, we can only assume this has increased in the past three years. Is this a problem for the planet, or is it an inevitable repercussion of buying presents generally?
The Environmental Breakdown
A lot of the 'shit gifts' people buy are joke presents and stocking fillers, things to get a momentary reaction. There is nothing wrong with having a laugh, but there is something wrong with contributing to a chain of supply and demand when you know the receiver will have no intention of actually using the item. Put simply, everything we buy informs companies of how much something is in demand, therefore buying something made of plastic with virtually no use might be funny for five minutes, but it suggests to retailers that there is some kind of demand for these pointless novelties. Obviously Christmas is a time for fun and spoiling those you love, but there are plenty of ways to do it that don't involve buying things that take hundreds of years to biodegrade. Some suggestions include: taking someone out for a meal, going for a walk, buying someone a coffee, or making a scrap book of photos of you both.
I'm not trying to be a scrooge here, I'm just stating the obvious: do we need to fuel businesses that basically produce pending landfill, when we could get something a lot more meaningful that isn't bad for the environment?
You might be thinking 'lighten up, it's just a present' or 'can't people just give things to charity, what's the harm?'. Sadly, we wish we didn't need to care about this topic, but the climate crisis says otherwise. Often people feel too guilty to give a gift away to someone who might actually use it because they originally received it as a present. This is totally understandable, so let's look at some ways to stop people giving shit gifts in the first place.
Alternatives
Something homemade
Most people roll their eyes at the thought of making someone for someone else for Christmas, thinking they couldn't possibly make anything anyone would actually want. We're getting flashing images of Monica's sock puppet for Chandler's homemade valentines day present as we speak, but the truth is, homemade presents can be just as good as shop-bought, and here's why: you don't have to be the one that makes it.
Who said homemade meant made by you? Have you got a friend with a talent for drawing, painting, sewing, baking, or anything else for that matter? Commission them to make something for a friend or family member. This way it's a personal gift that doesn't have a big impact on the climate and you have more leverage to help make it something they will love. For example, say you were commissioning a friend to make something for your cousin. You can request their favourite colours and give their exact measurements to give a gift they will truly remember (and use).
Last Christmas, our Creative Director's younger sister got her 'coupons'. No, not the type you see on those late-night reality series, but coupon vouchers she could use throughout the year to ask for favours; a coupon for homemade breakfast, grabbing her coffee, giving her a ride, etc.
Secret Santa: Sustainable edition
My family has done a charity shop secret Santa for years. Yes, secret Santa presents are one of the primary suspects for shit gifts that people never use or throw away, so that's where the charity shop twist comes in. As the header suggests, this pointer suggests only buying from second-hand stores for your secret Santa presents. Doing so forces you to put a little more thought into a gift rather than closing your eyes in boots and buying the first gift set you get your hands on. Thinking a little more about what might be personal or useful means a present is less likely to be thrown away. Needless to say, supporting a charitable cause at Christmas is another plus.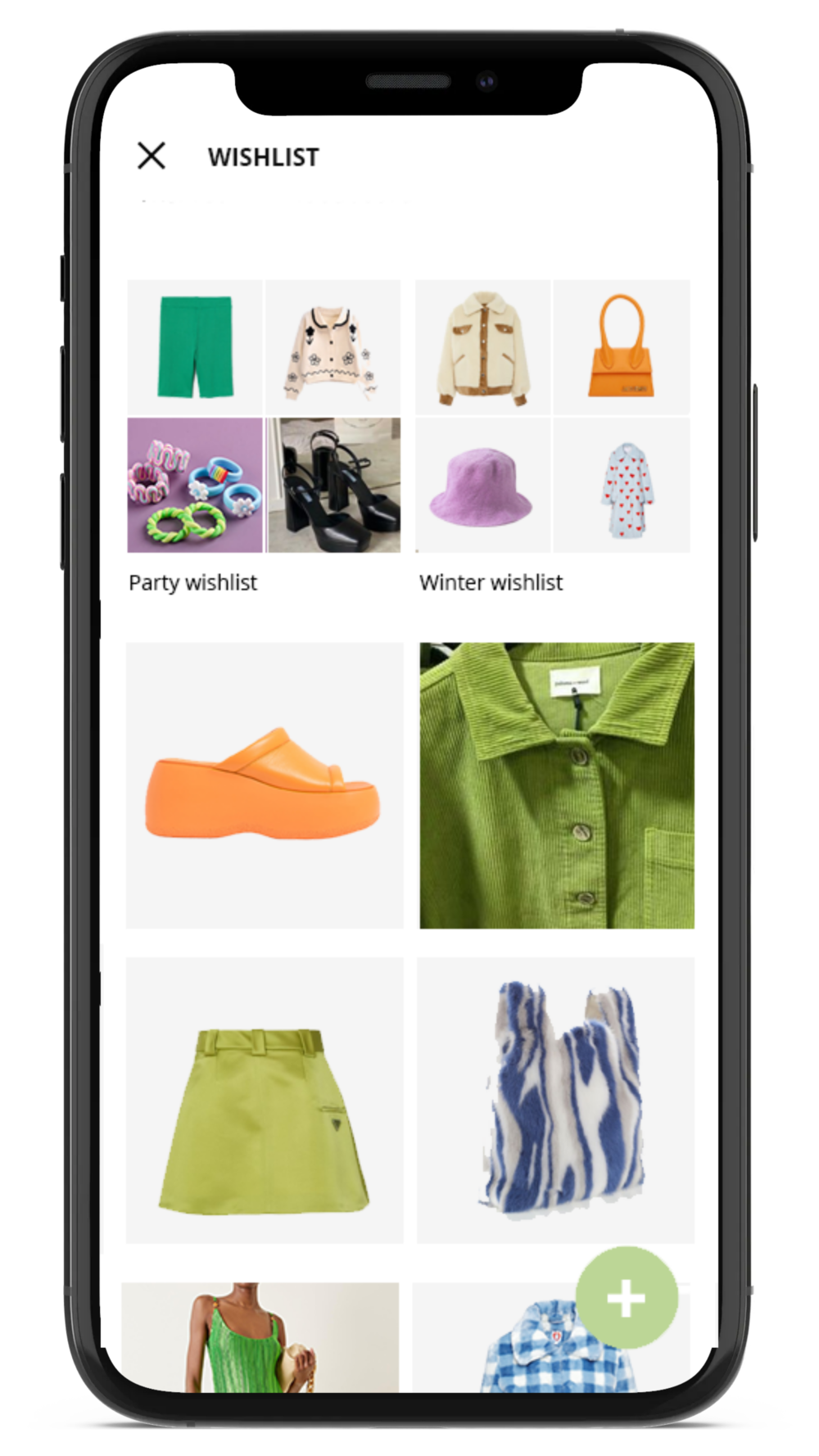 Wishlist (on Whering, duh)
It really is that simple, buy something you know someone wants and they won't throw it away. There are so many different wishlist apps and websites these days, and you may call us biased, but we think ours is pretty good. For fashion lovers like yourselves, why not use our wishlist feature to make it easier for family and friends to see what you want for Christmas and fill the gaps in your wardrobe.
If you can't be bothered with the logistics of online wishlists, why not go on your friends depop likes to see what they've been eying up and surprise them! It makes for a great gift they actually like and they'll be boggled as to how you knew they wanted it (you're welcome).
Don't feed the fat cats
If you're really in doubt of what to buy someone and you know you're going to have to resort to a generic option like socks or soap, why not make it a little more meaningful and buy it from a small business on Etsy or Instagram. This way, the quality and intent of the present will feel better and you are supporting someone who needs it. At least if it doesn't get used or thrown away then someone benefitted from the purchase.
Buy eco alternatives
Kind of similar to the last point, but if you don't know what to buy someone why not use the opportunity to encourage them to try out a sustainable alternative. Buy someone a shampoo bar or some reusable cotton buds (maybe add some chocolate to spice it up), or anything that might open their eyes to a more eco friendly alternative to everyday products. In fact, the only shit gift we'd endorse is Who Gives a Crap toilet paper (see what we did there?), what I would do for someone to get me a box full of beautiful wrapped sustainable tissue. Even more so, this might encourage them to make the change long term and have a positive outcome on the planet.
Anything not from amazon
If none of these tips float your boat, this one should be easy to follow. Literally buy anything not on Amazon. We get the last minute Christmas panic, but instead of ordering on prime time, go into the highstreet for your last minute gifts. It might feel like your choice to boycott amazon won't make a difference, but Amazon relies heavily on fossil fuels that are quickly killing our earth. Consider alternatives if you can!
Rental
Does that special someone you're getting a gift for have a birthday or important event coming up? Why not getting them a rental giftcard from one of the many platforms available? We like Rotaro, Hurr and Hirestreet, but there's so many more you can choose from. They might just enjoy renting so much, they'll keep doing it. And look at you, you little trailblazer, you've made a difference!
---
And that's a wrap… hope you enjoyed our tips and will think carefully about the gifts you're giving this year, but most importantly, enjoy spending time with those you love. Stay tuned to our Instagram to hear some of the worst gifts our favourite fashionistas have ever received.
What's the worst gift you've ever received? Join in the conversation on our Instagram and Twitter, @whering__. Be sure to share this article with friends and family who need a little sustainable gift giving inspo.