Jan 28
Paint by Numbers, Dress by Paintings
If, like me, you sometimes struggle to get inspo for how to wear the pieces sitting in the back of your wardrobe (or at the bottom of your Whering feed), it can sometimes help to look to slightly more unusual places for inspiration to plan your next iconic brunch look. Sure, Pinterest and accounts like @parisiensinparis help, but sometimes you have to think outside the box a bit. Sometimes you have to think like.. a curator, a designer, maybe an art director of your own wardrobe. So, I challenged myself to create some outfits from my Whering wardrobe that match my favourite paintings! If I was less self-aware, I would have gone and taken pictures in front of all the paintings I used to get ideas from, but sadly I am not an influencer nor do I have the confidence of one, let alone the budget to travel to this many museums. Anyway, here's how I created some funky outfits from what I have (with an emphasis on pieces I don't wear enough) to match some gorgeous paintings and pieces of art!
The shapes and colours in this forced me to go outside my usual box of safe neutrals, but graphic, shape-based paintings like this give you a great framework to consider how you can add pops of colour and interesting textures back into your daily rotation.
I've been a fan of Hannah Hoch since I did my A Level art and was trying far too hard to be Tumblr famous. I still remember cutting up newspaper in my bedroom with a kitchen knife. Probs a bad idea in hindsight. Her collages offer great inspiration to play with texture, and also colour- as an early 20th century artists her colleges depicting men wearing heels were considered fairly radical.
Unless you live under a rock, you've probably seen the huge hype around the Yayoi Kusama exhibition at the Tate Modern that opened earlier this year. She is a prolific artist who's work reflects her experiences of mental illness, relationships and more. Outside of her massive impact on the artworld, Kusama has had a massive impact on fashion- no-one pattern clashes like her, and her dizzying use of mirrors and light is very fun to attempt to incorporate into your wardrobe.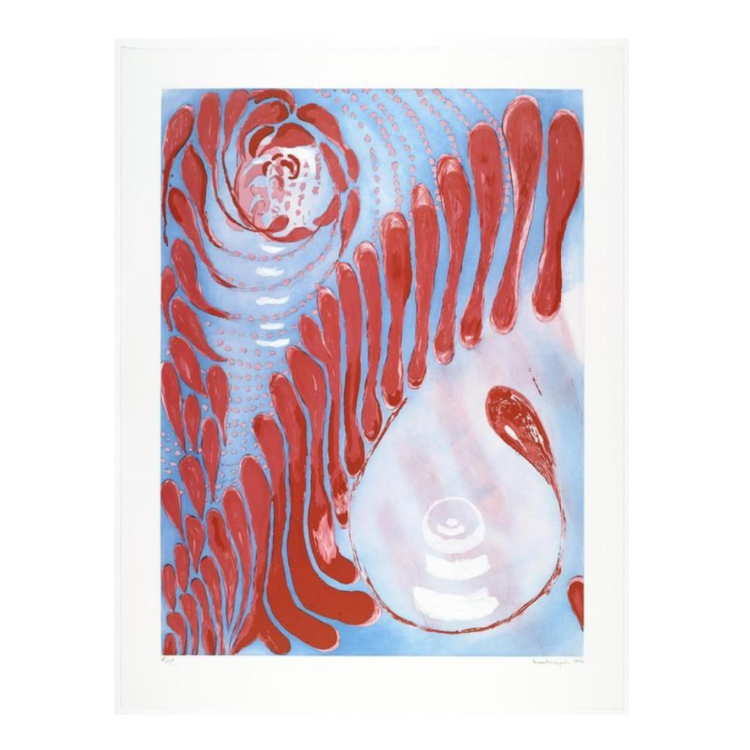 Another fave discovered during my A Levels, Bourgeois made everything from giant scuptures of spiders (representing her mother who was a seamstress) to abstract, funky prints with deeper meanings tied to femininity and motherhood. This is one of my personal favourite paintings- the textures and colour matching combined with not-so-subtle symbols make it tactile and very visually intriguing.
So there we go! A small snapshot of how I use art to inform my fashion sense, and to ensure I enjoy everything that's already in my wardrobe, rather than falling into the trap of following trend cycles and craving the dopamine hit of buying something new. Using your fave art as inspo is a great way to find, or refind, your personal style. Art is incredibly visual, like fashion is, so it's a great place to start to find out how you want to dress and how to put your pieces together in a way that's truly and authentically you!