Sep 24
Packing. Destination: Wardrobe Zen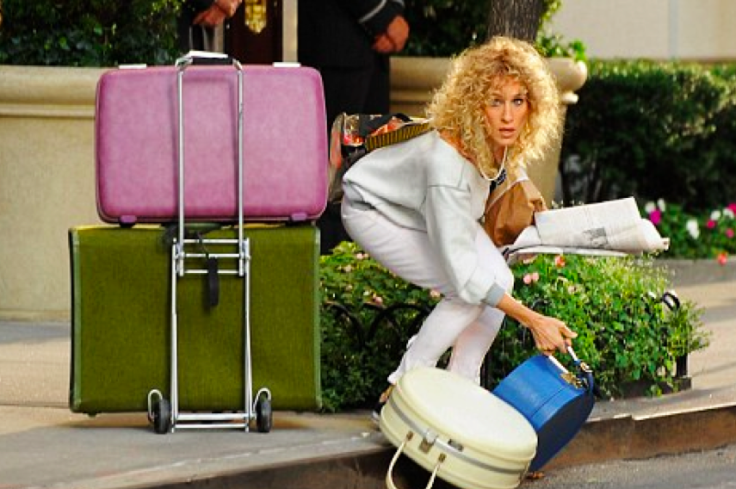 >
At Whering, we understand that everyone comes with baggage. We just make sure yours is well-organised: packing & planning app features coming soon, stay tuned. Until then, here are some of Bianca's best tips for the perfectly packed suitcase, wherever you go (which will most likely only be a local staycation anytime in the near future).
Stay tuned for a seasonal (and short stay) series but for now, here are some universal pointers that will prove ultra helpful in those 'omg I binged Sex & The City all of last night and now I only have an hour to pack before my 7am EasyJet flight' moments. Save this article now, thank us later.
Pick a Palette

Channel your inner visionary to imagine what the vibe will be where you're going. Once you have visuals in mind – whether it's a feeling (a light sea breeze, specific activities you need to cater to) or you're picturing this from experience (we prefer the latter, always do your research beforehand if possible) – pick a colour theme. This is step 1 of the planning process and it's super helpful to decide on before your wardrobe turns into a floordrobe.

I sometimes like to pick a colour palette based on a certain theme (nautical? shirley temple?) or just based on my emotions (do I need this holiday as a pick me up (aka flamboyant), as a zen retreat, hitting the club etc.). Then adding interest with prints and textures is a great way to make your suitcase feel existing yet well thought-out. How to unleash your suitcase's full potential you ask? Keep your colours limited and tonal to make sure you can mix and match things together easily once there – for maximum utilisation. We're big on that in case you hadn't notice.

Do a flat lay (aka see it all before you pack it all)

I always pick the pieces I think fit together (and the more iconic ones first and then the supporting basics) directly from my wardrobe and lay them down on the bed. Things then start to come together as I get more into it - this is really helpful in picking the right shoes and accessories (as step 2).

Now's the moment to cross-reference with that vibe you were imagining. What shoes do you realistically need (pack for comfort but also glam – three is usually a good number but 4 is allowed) and how can you use shoes and bags as accessories? I now take my time to pick one neutral shoe that goes with everything on the bed ('a connector'), one statement shoe (metallic colours are my favourite, or chose a different colour to give some contrast) and one for comfort (driving, exploring – aka classic trainers?). More often than not I pick 6 shoes and then try to cut down when using the app (step 3).

Same goes for bags (you could add the contrast here too if you prefer to keep shoes occasion based). I'd add that bags really need to be beach-to-bar worthy (or whatever the winter alternative is) – pack for versatility but also for flat packing (wherever possible).

Less thinking, more Whering

Then, get yourself a cuppa and plan some outfits on the Whering app (step 3). This is the best way to start visualising how things can go together and where you can swap items in and out to create different outfits with relatively few pieces.

Pack outfits not pieces – this is how I create my outfits for the chosen number of days (have in mind where you want to wear them and I name then on the app to not forget). The crucial follow up: if you're unsure of any outfit – try it on beforehand (it's prevented many mistakes for me). Once I've got a rough idea of my outfits – I look back at the bed and check that I have all I need to create the outfits + one or two extra tops (spaghetti sauce we see you).

Reality check yourself – sure you haven't over packed- if yes culls what needs to go (when you know you know and most of us can't help ourselves). Also, have you forgotten anything essential? Check outfit cards to be sure.

Fill in the blanks

Keep swimwear to a capsule and curate this to fit with the colour palette of the rest of your suitcase. Mix a couple of chic 1 pieces (can also be used as tops) with some two pieces that can be interchanged. Pick kaftans/wraps that work for all of them.

Pack a good strapless bra (my all time fav here) and some nude lingerie that will sit perfectly with any lighter coloured tops or bottoms (being caught off-guard is a b*tch). Other great brands include Freya, Wacoal and Bodas (for a variety of skin tones).

My all time favourite: accessories & sunglasses. These are the finishing touches and can really make a difference. Add for extra glitz or retro vibes (or anything else – go wild). I'm always careful to pack them in hard cases to fill suitcase gaps, rolled up (if belts) or in my basket bag (see below).

The final touch: jewellery. Pack a statement piece and a couple of day to night transformers but also your favourite staples to always look put together (a tiny earring can go a long way guys). Picking a theme can also be fun – beach vibes or wintery tones (or anything in between really – love a good pearl).

Last little deets

I ALWAYS pack a big shopping bag or basket – it's just so useful when walking around with towels or a chunky knit or your water bottle (no plastic please) – but even better for adding those smaller or odd-sized bits (chargers, adapters, sunglasses) that are difficult to nestle into your suitcase. I usually pack my bags inside each other.

Use shoe bags and bag bags (yes that's a thing) to protect your pieces wherever possible. If you're down to get even more organised – use packing cubes and group items into categories like lingerie, activewear etc. for easy unpacking. And if you really want to reach packing nirvana – take hangers. I sometimes pack dresses that crease easily on space-saving hangers so I can literally pull them out and hang then when I arrive (especially relevant if your partner always gets screwed hanger ratio wise when you arrive at your destination).

Golden rule: 1 week+ of travelling = take a lot of tops because you need to interchange them, and take fewer bottoms (shorts, skirts, jeans) to save space. And don't neglect self-care – I always pack a little skin (and nail) oasis bag (add your favourite hydrating spray (for the plane), sleep mask, scrub, hand cream etc. – Tonic15 does an amazing set). Bonus points if you have them in travel size or buy mini containers to transpose them into.
Always carry your hat by hand, but if not – learn how to roll them if possible (obviously don't try to roll your wide-brimmed wool felt fedora, maybe save this one for the flimsier straw hats).
Happy holidaying,
Bianca x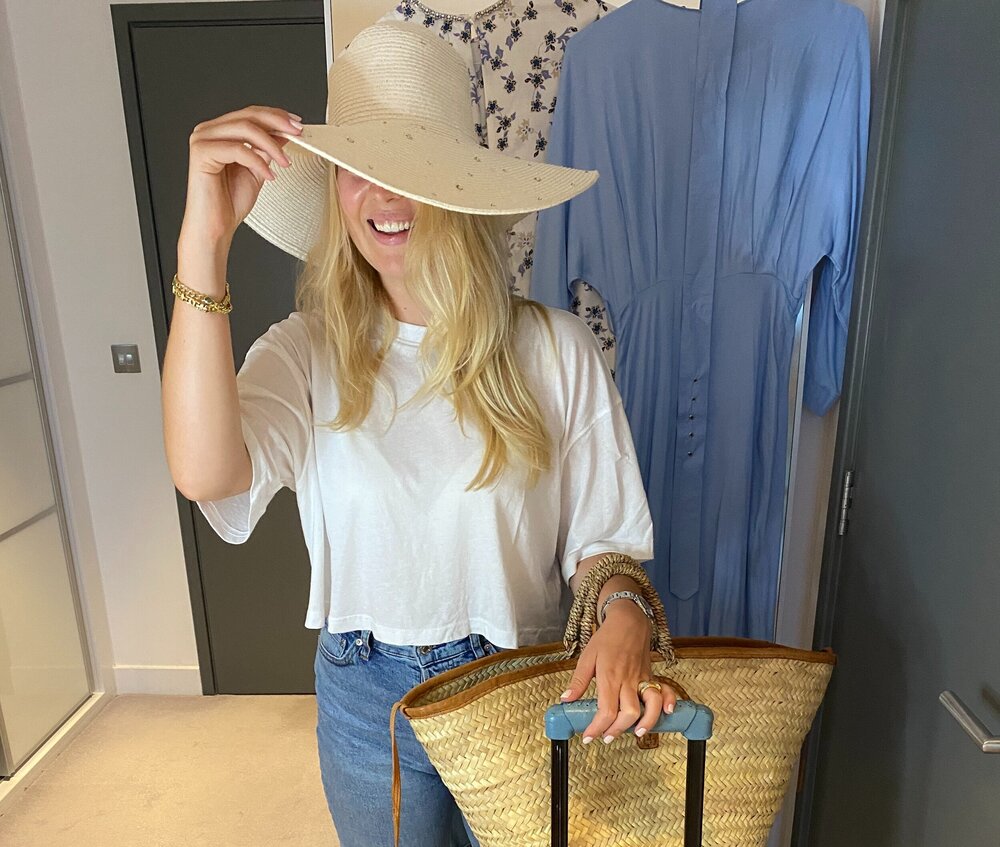 Something on your mind?
Share your thoughts with Whering community.

If you have an idea for an article around fashion, culture, environment, news, wellness, shopping or DIY, submit a pitch to us!