Sep 8
On Our Moodboards: Dua Lipa
With the UK finally entering it's summer era, albeit in September, it was about time we honour the queen of summer outfits: miss Dua Lipa.
It might not seem so on first glance, but her outfit formula and vibe can often be easily replicated with clothes we already own. Noting down: lots of layering, fun, chunky jewellery and pops of colour all-round.
This first one is so simple, we probably all own variations of these pieces in our wardrobes. Grab your oversized button down, your white vest top and your denim shorts, and you're basically good to go.
This next one might a little more specific, but we all know Dua Lipa is a big fan of sheer knits and sheer fabrics in general. If you're trying to replicate this with pieces you already own, any sheer midi or maxi dress paired with some chunky boots or shoes should do the trick.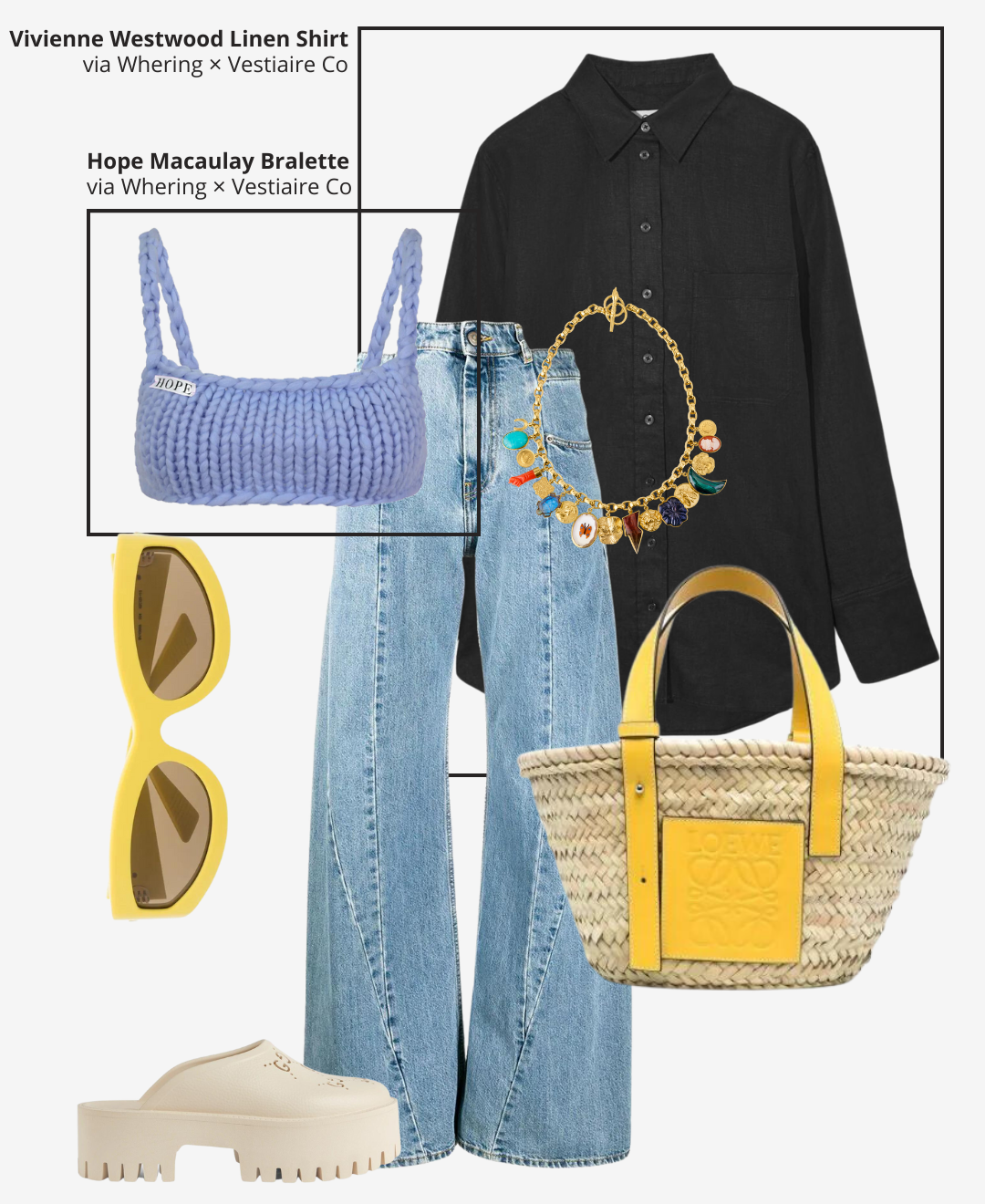 No words for this one... it might be our favourite pairing. Not sure why, but black oversized button down isn't the first to spring to mind when it comes to summer. But paired with a knit bralette and some wide-leg baggy jeans... chef's kiss.
BRB, absolutely drooling over this vintage Dior dress. That's all we have to say really. Race you to the Vestiaire website...