Aug 30
On our moodboards: Damiano David
On our Moodboards (and, let's be honest, on our Wishlist) this week is the one and only Damiano David, lead singer of the Italian band Maneskin. We're obsessed with his seamless mix of feminine and masculine silhouettes, as well as his effortless Rock Star style (well, duh).
Keep Reading to see how we'd recreate his look using pieces from our ethical & secondhand marketplace!
With 'gorpcore' taking over trend reports, there is so much secondhand sportsware to be found which can be repurposed for all kinds of different looks. In 2023, the aim is to make it look effortlessly chic. You're not wearing basketball jerseys as a sports get-up, but rather pairing them with everyday pieces which might not make sense, like a pair of jeans or a lace skirt. In this instance, while a collared, striped polo shirt is a traditionally sporty garment, this specific one is elevated with a print, made out of cotton versus jersey, and paired with everyday items and jewellery.
The idea here is pretty similar to the above; who would have thought that pairing an old Lacrosse jersey with Western cowboy moves would be the ultimate move in 2023? Not us, but we're here for it. *proceeds to dig through old uni sports jerseys*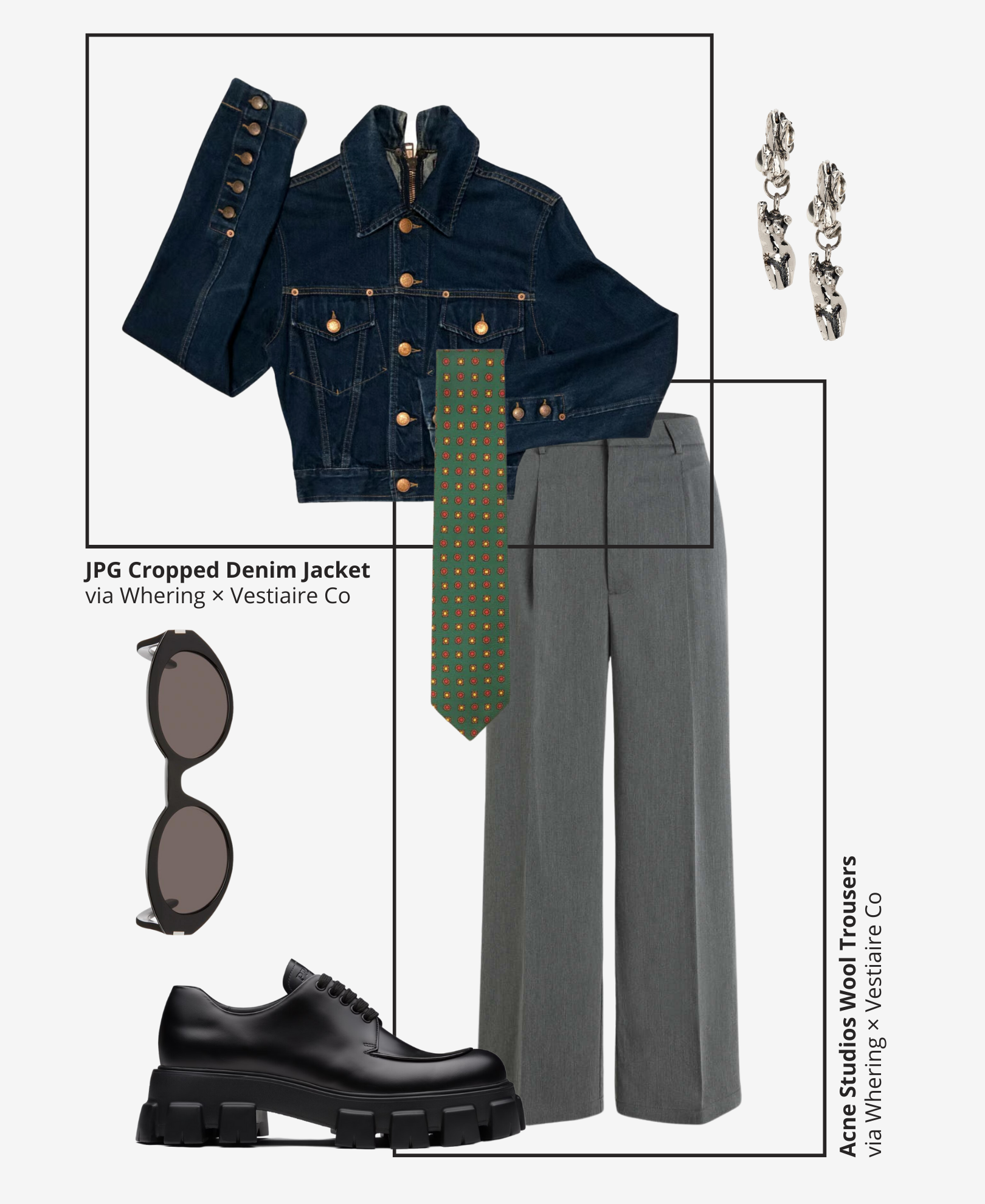 Beyond mixing genres and styles, one of our favourite aspects of Damiano's style is his blend between traditionally masculine and traditionally femine silhouettes. While tailored suit blazers and trousers have made their way to women's wardrobes in the past few years, the opposite is slowly becoming true too. And this cropped denim jacket + tailored trousers combo would look good on anyone.
And finally, the best and most budget-friendly way to really embrace the essence of Damiano's style is by wearing as little as possible. It's the most sustainable too!