Jul 8
No More 'Big' Splurges: 7 Carrie-Approved Summer Staples
I think that if there is one thing we can all agree on, it is that Carrie Bradshaw is a style icon. There's an unspoken rule as to why we all strive to dress like her: it's because she never abides by the dress code. So here it is, our seven Carrie-inspired summer staples (just in time for the summer 2021 and the upcoming Sex and the City reboot).
Numero Uno. This one is predictable, but Levi's! Shorts or jeans, high-rise or low-rise, you've got to have those perfect, worn-in, vintage Levis that hug you so much better than all your other jeans. They understand what you expect of them: to hug but not cling, to float but not pool around your legs. They just get you. I found my most recent pair thrifting in Mexico City, and they are by far the most worn item in my summer wardrobe.
Item Number Two: It has to be the white tank. She's versatile, androgynous and most importantly, she goes with everything. I sleep in her, but I take her out too.
The Lucky Three: The Shirt Dress, as done most recently by our beloved Jacquemus, but while our bank accounts and carbon footprint can't handle that abuse right now, we'll ✨do it ourselves✨. Find an old boyfriend/sibling/parent's oversized shirt, throw on some boots under, and Bob's your uncle. This year is all about the pyjama streetwear style, and to be honest I'm here for it because the comfort levels really do be like that. And Carrie gets extra points for her quick "morning after" thinking.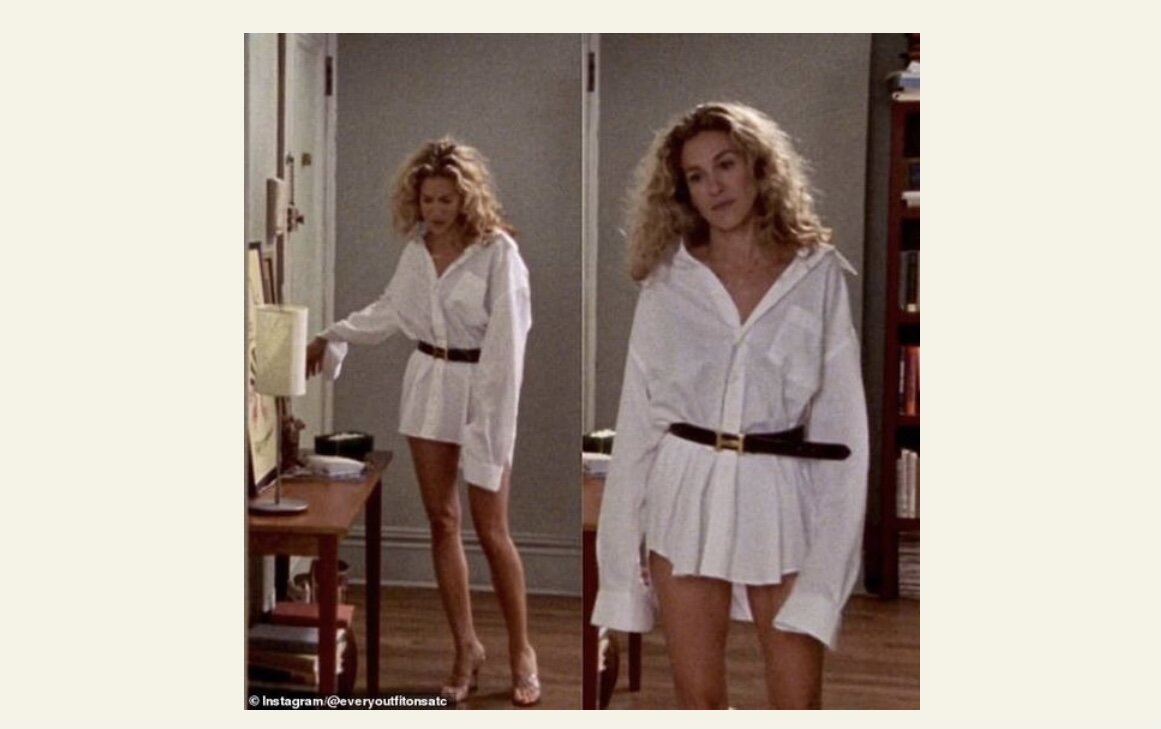 Fantastic Four: LBD. That's really all I need to say... You statistically cannot go wrong with this one. It's so easy to have one tucked away in the event of an emergency ("I have nothing to wear!"). Don't believe us? Look at Carrie slaying the pavement in this truly iconic look.
Number Five: She arrived not too long ago, but I think she's here to stay. Cowboy boots are here for good. The best thing about them is that they get better with age. Hunt for your perfect pair on Vestiaire Collective or Depop, and you'll fall in love. They work with skirts, jeans and dresses.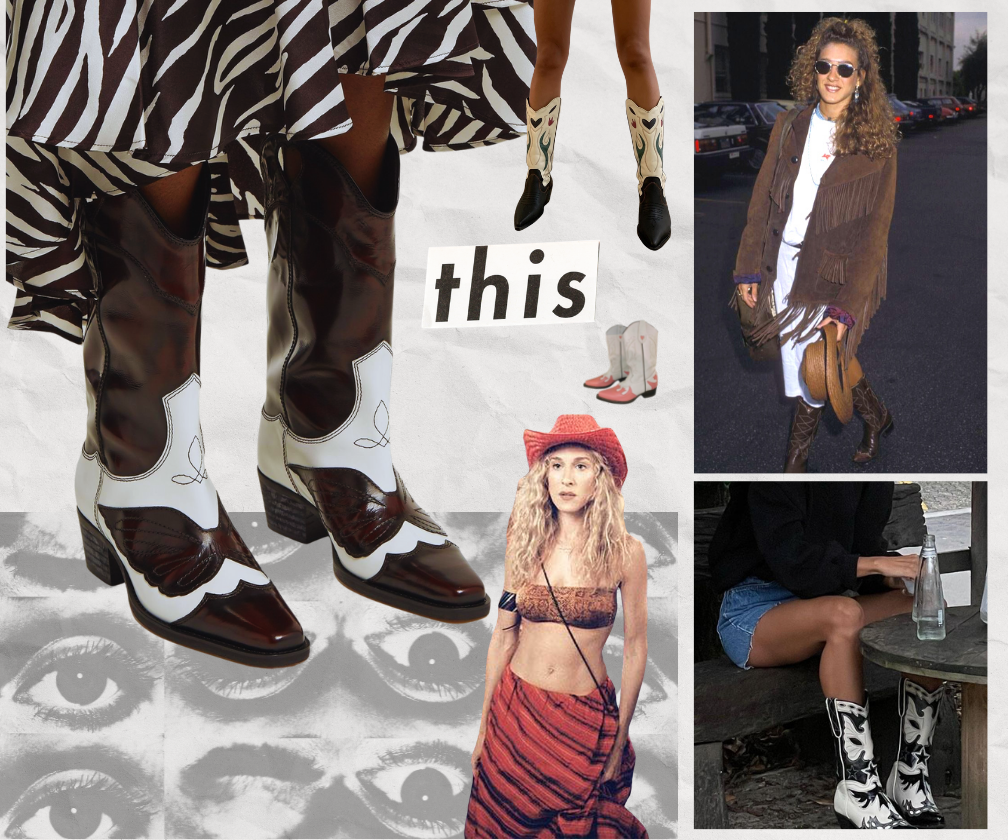 Super Six: We've already mentioned LBDs but hear me out on the LWD - the Little White Dress. Nothing says summer and sipping white wine with your friends quite like it and it is a true summer staple to invest in now and rely on forever. Bonus: white dresses (especially the breathable linen kind) will keep you cool when the temperatures rise!
The Grand Seven: We couldn't forget about Samantha. This final item is an ode to Samantha and her wonderful cynicism. Gingham isn't dissimilar to Marmite, in that you either love it or hate it. I would argue that on a hot summer's day it is the perfect mix of playfulness and colour to throw on and channel your inner 'cottagecore' aesthetic. Besides, when Maison Cleo is offering the sustainable version of what our lady wears to her New York rooftop BBQ, how could we say no to a little retail therapy?