May 31
More Than Just Suits: How Succession's Styling and Fashion Follows Its Characters' Arcs
*This may contain very vague, minor spoilers.*
Some of us (me) may still be reeling from the Succession finale (I will, actually, never recover, I have decided), and others may be dodging every corner of the internet trying to avoid spoilers while getting caught up on the series. Either way, we've been dying to talk about the clothes on the show.
It's easy enough to dismiss the show's wardrobe department because upon first glance, well, they are just suits. However, insights by the show's Costume Designer Michelle Matland, incredible styling choices, and remarkable one-liners such as the one pertaining to a certain ludicrously capacious bag have, without a doubt, not only earned the show a seat at the (imaginary) table, but have even given it a deciding vote (looking at you, Siobhan).
The show has taught us that bringing an exceptionally large Burberry bag to a Logan Roy-esque function might make you the talk of the party. Through Lukas Matsson (Alexander Skarsgård), it has taught us that even the richest of the rich may just galavant through life in joggers (sans shoes, of course). And it has taught us, through Roman Roy (Kieran Culkin), that truly wealthy people actually seldom carry coats, because, well, they don't need to.
So they've taught us about fashion– 'Stealth Wealth', as the internet likes to call it– but what has their fashion taught us about them?
TOM WAMBSGANS
Tom is interesting in that he comes from a very different background compared to the Roy family. As revealed a couple times throughout the show, he comes from Saint Paul Minnesota, and doesn't come from money like the Roy family does. Don't get us wrong- Tom is definitely wealthy, but when you put Lower, Middle, Upper and Roy-family classes on a spectrum, he veers significantly lower, and his clothes definitely show it.
Throughout the first three seasons of the show, for the most part, his clothes just don't look quite right. They're not as effortless as the Roys' clothes, they don't fit as well, they're not as well tailored- you get the gist.

And everyone around him doesn't let him forget it either; remember when Shiv & Roman started taking digs at his "terrible taste in suits"? Or when Shiv told him maybe the reason people never take him seriously is because of his blindingly white sneakers?
Costume designer Michelle Matland told Town & Country that "Tom is like a peacock". He goes to the obvious stores and his motto is kind of like 'if it's expensive, it's good'.
She told The Ringer that she often dressed Tom in things like highly polished shoes and ties which were matched to his pocket squares and suspenders, which would seem like "absolute nonsense" to anyone with real money. It would be an immediate giveaway that you're desperately trying to show something, because Tom was, in fact, posturing in this 'Roy World'. Basically, he was always just a tad too intense because he just didn't know the difference.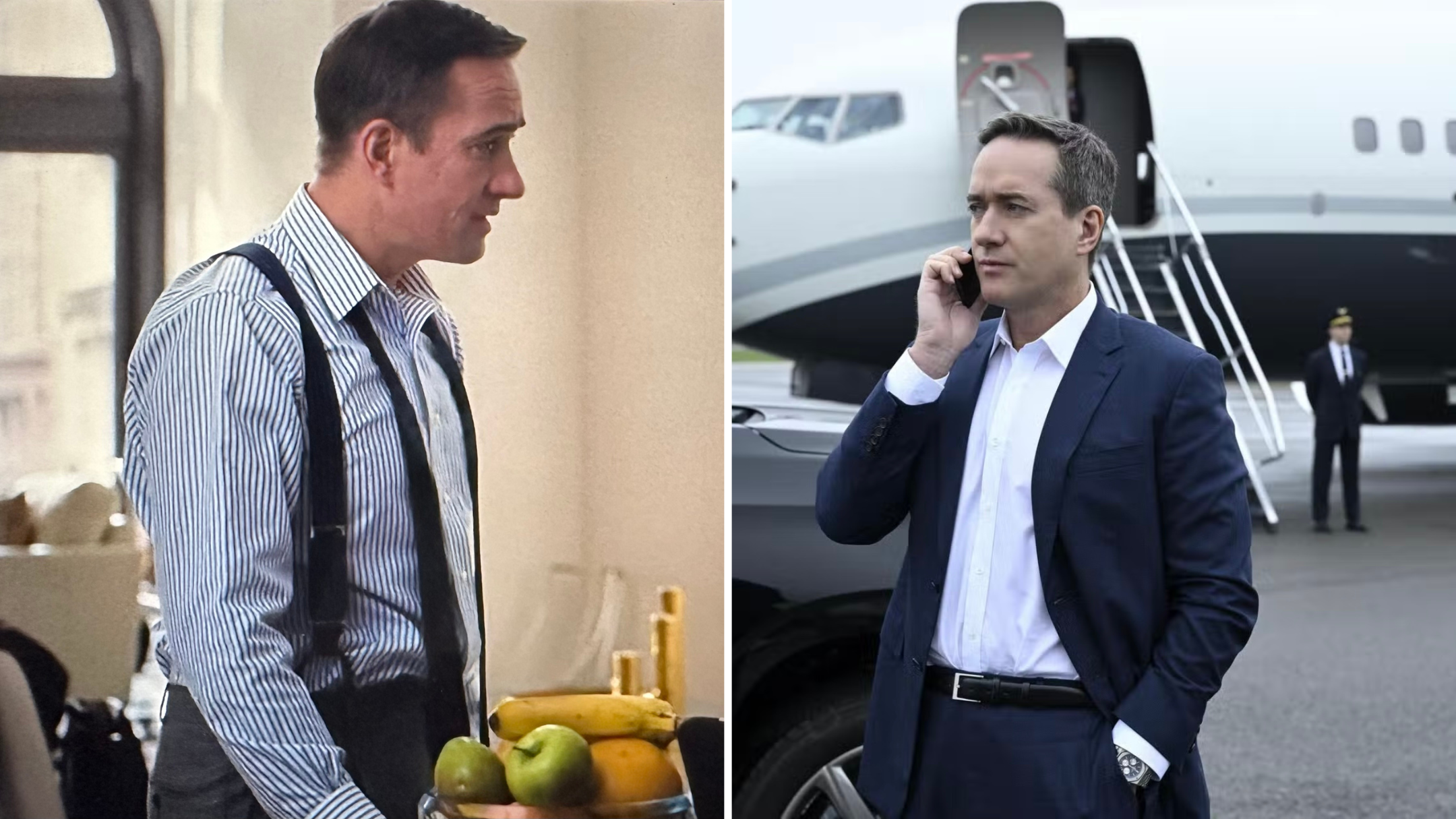 Throughout the seasons, and especially by season four, we see Tom become much more secure in himself, as well as in his position with Logan and within the company. His suits are noticeably better-tailored, he's dropped the pocket square and suspenders and switched his overly swollen Moncler vest for a much 'quieter' Brunello Cucinelli one.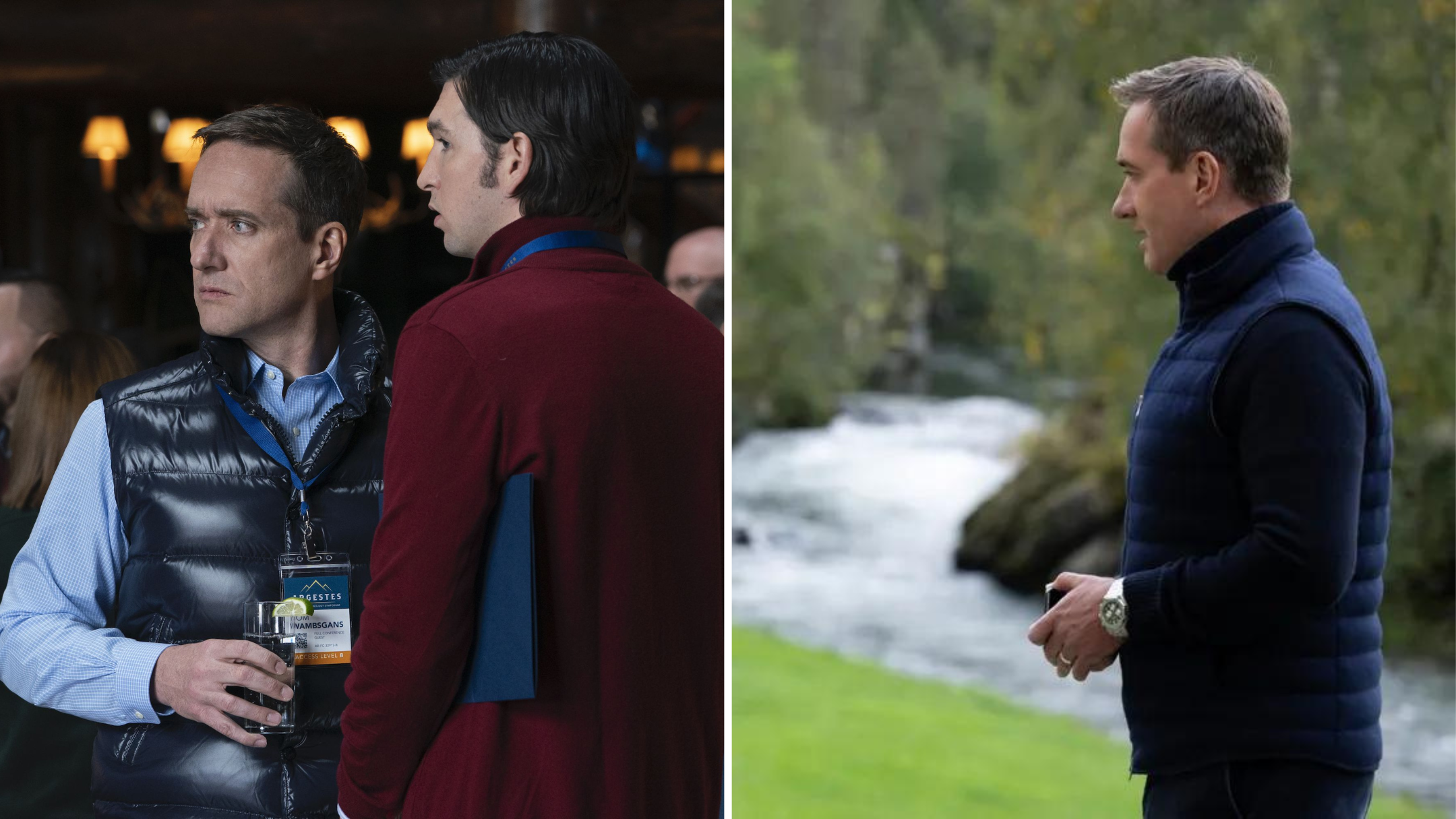 Season one Tom would've probably never said what he said about that bag! Why? Because he would've never noticed it.
COUSIN GREG
(or, part 2 of the Disgusting Brothers)
Let's just all take ourselves back to 2018, when the first time we ever saw Greg was like this: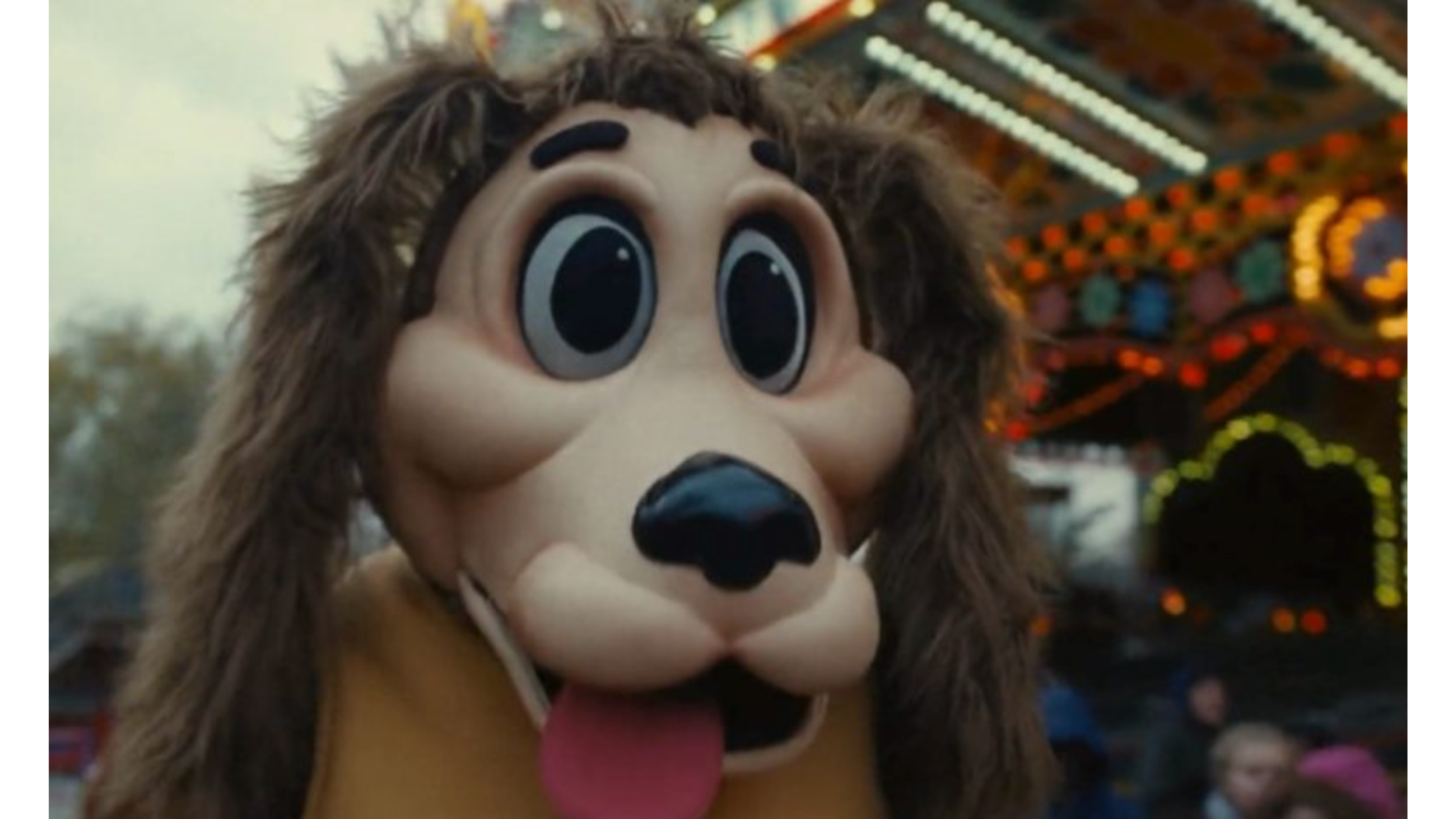 In an interview with The New Yorker, Michelle Matland divulged that before Greg joins the Roy family (figuratively speaking), the highest end store he'd ever seen was probably something along the lines of a Macy's.
He starts off the show wearing dumpy khakis and oversized dress shirts from The Gap and slowly moves into brands like Rag & Bone, Acne, Theory and Ralph Lauren after coming into a bit more money post his first paycheck; brands he probably would have learned about from Tom.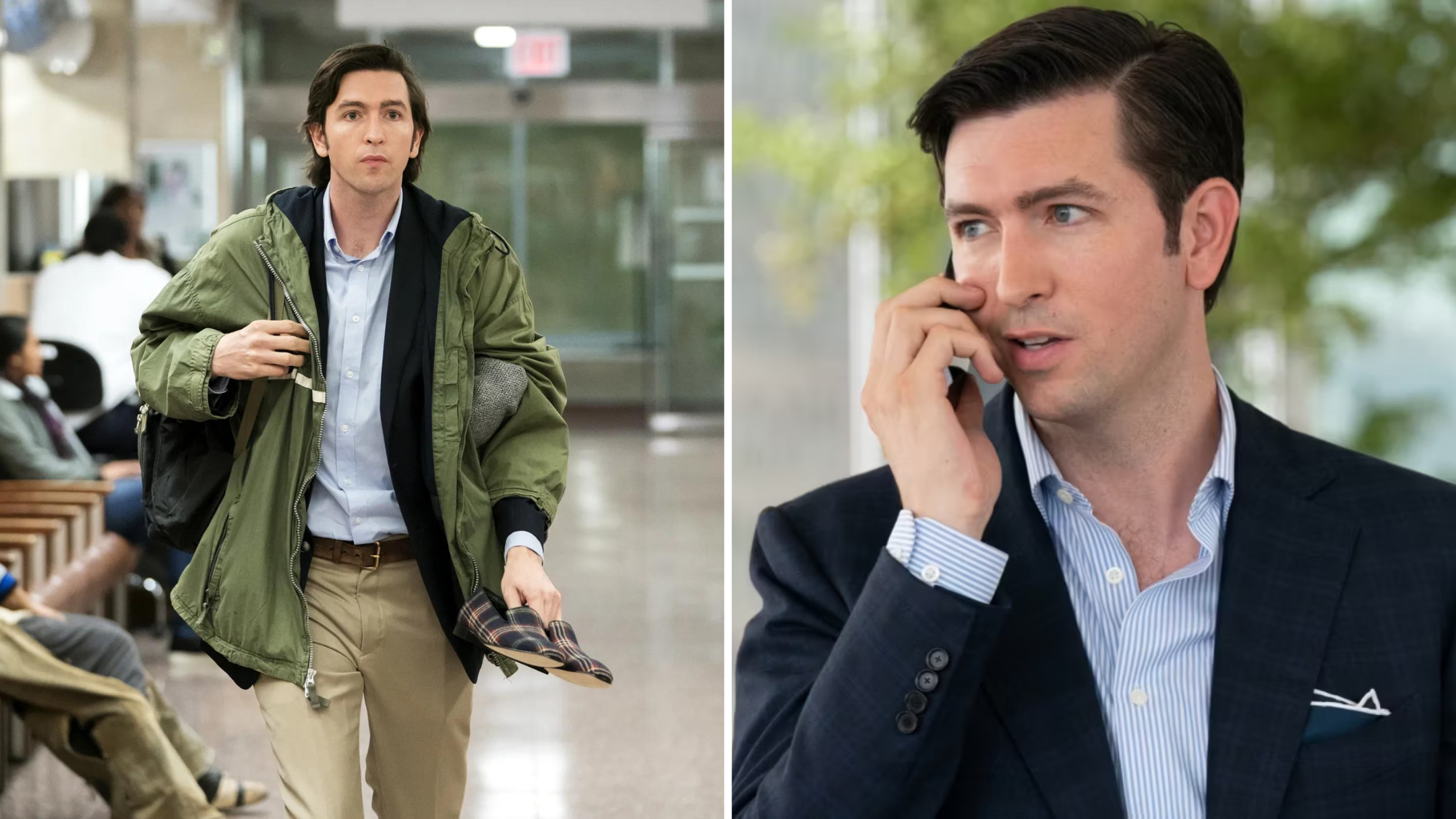 In that sense, Tom sort of acts like Greg's guide to this world and also often gives him a hard time about a lot of things, like his clothes, which can be seen as a projection of what Tom is going through in his own life.

By the later seasons, Greg's suits begin fitting better and he even begins wearing a pocket square (!) on certain occasions. Regardless of that, his clothes are still very much a veneer. When you look at someone like Roman, who rarely wears a tie, and pulls it off so naturally, Greg always looks just a little out of place.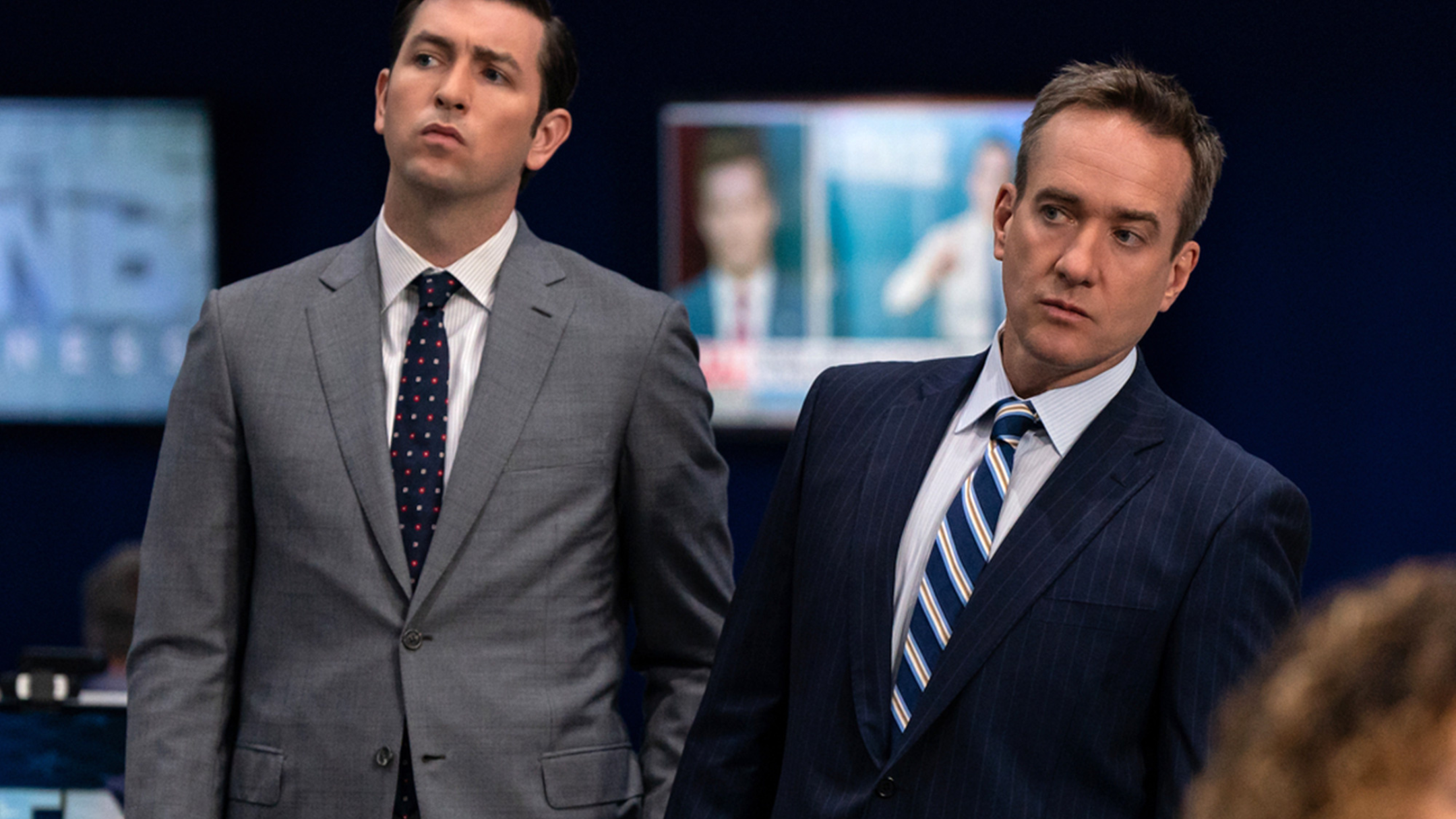 KENDALL ROY
Our 'Little Lord F***leroy'❤️ is definitely the flashiest of his siblings.
In an interview, Jeremy Strong (who plays Kendall Roy) has said he works very closely with Michelle Matland to pick out all of his character's clothing and basically lives in that clothing for the duration of the filming. Matland has also said he is extremely involved in Kendall's wardrobe, down to what socks and underwear Kendall will be wearing.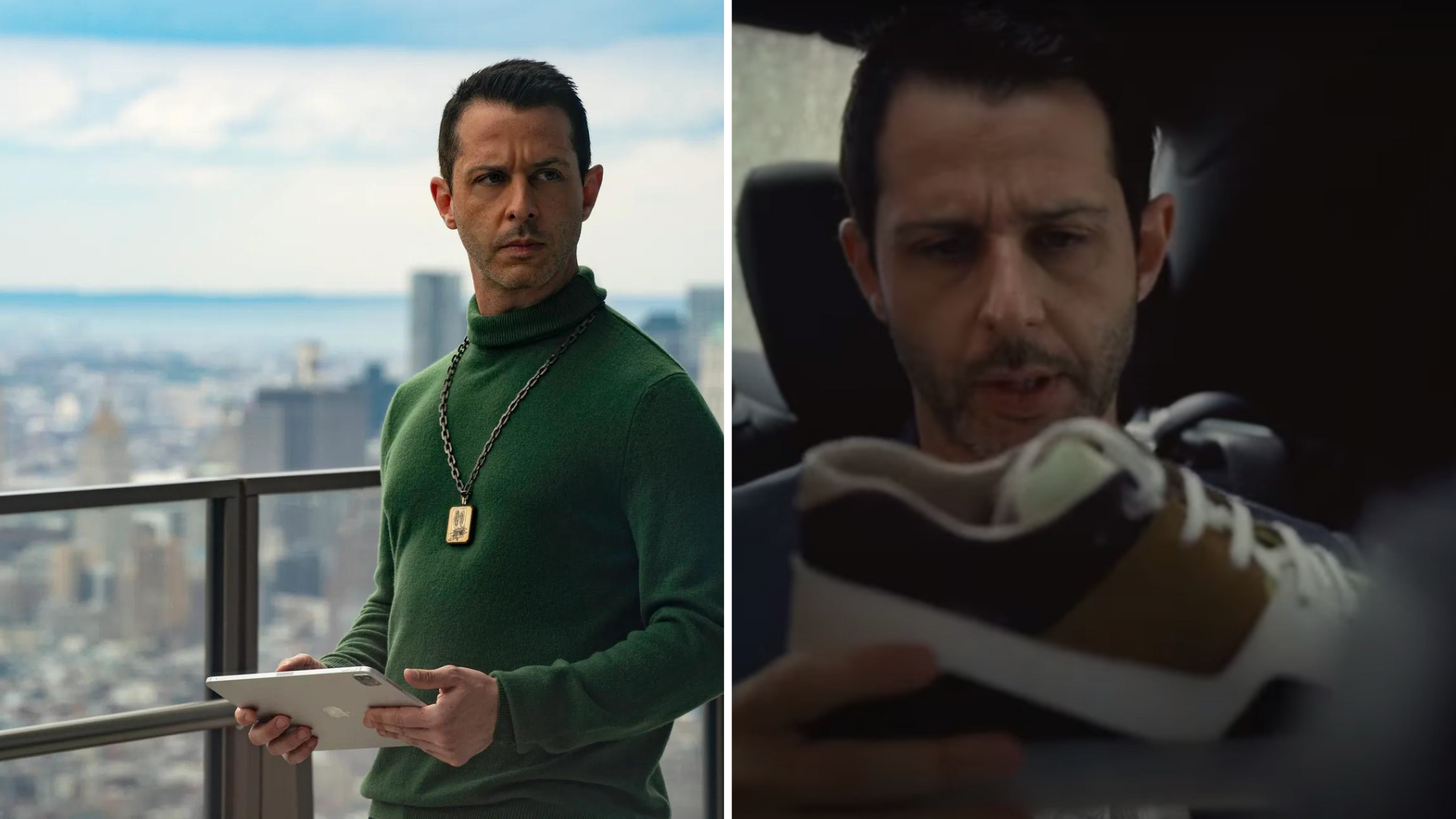 While Kendall is definitely known for his meticulously well-tailored suits, there is almost more to say about his more casual looks. During his midlife crisis (one of many) he starts wearing a $15k gold chain necklace from artist Rashid Johnson titled "Anxious Man", and earlier in the series when he buys £500+ Lanvin sneakers for a single business meeting. He often uses these items and accessories as a means to make up for what is lacking– in his case it's not money, but rather control and power.
Matlan has further divulged that Kendall's fashion essentially follows the highs and lows of his life: "he goes up, he goes down, he hits a high, hits the bottom and starts again." In his meeker moments Kendall can be seen crawling back to his stealth wealth cave sticking to unbranded Maison Margiela tees or logo-less Loro Piana hats. One day he's in loud, lavish Gucci jackets, and the next day he's in a plain cashmere suit, just for crying in.
SIOBHAN ROY
Shiv's wardrobe throughout the series often directly mirrors her very own power struggle. In season one, when Shiv is not yet involved in the family business she's seen almost trying to hide her wealth as, what some have called, a "democratic babe". Her wardrobe and style is very laid back with her long wavy hair, slouchy sweaters and wardrobe full of warm tones.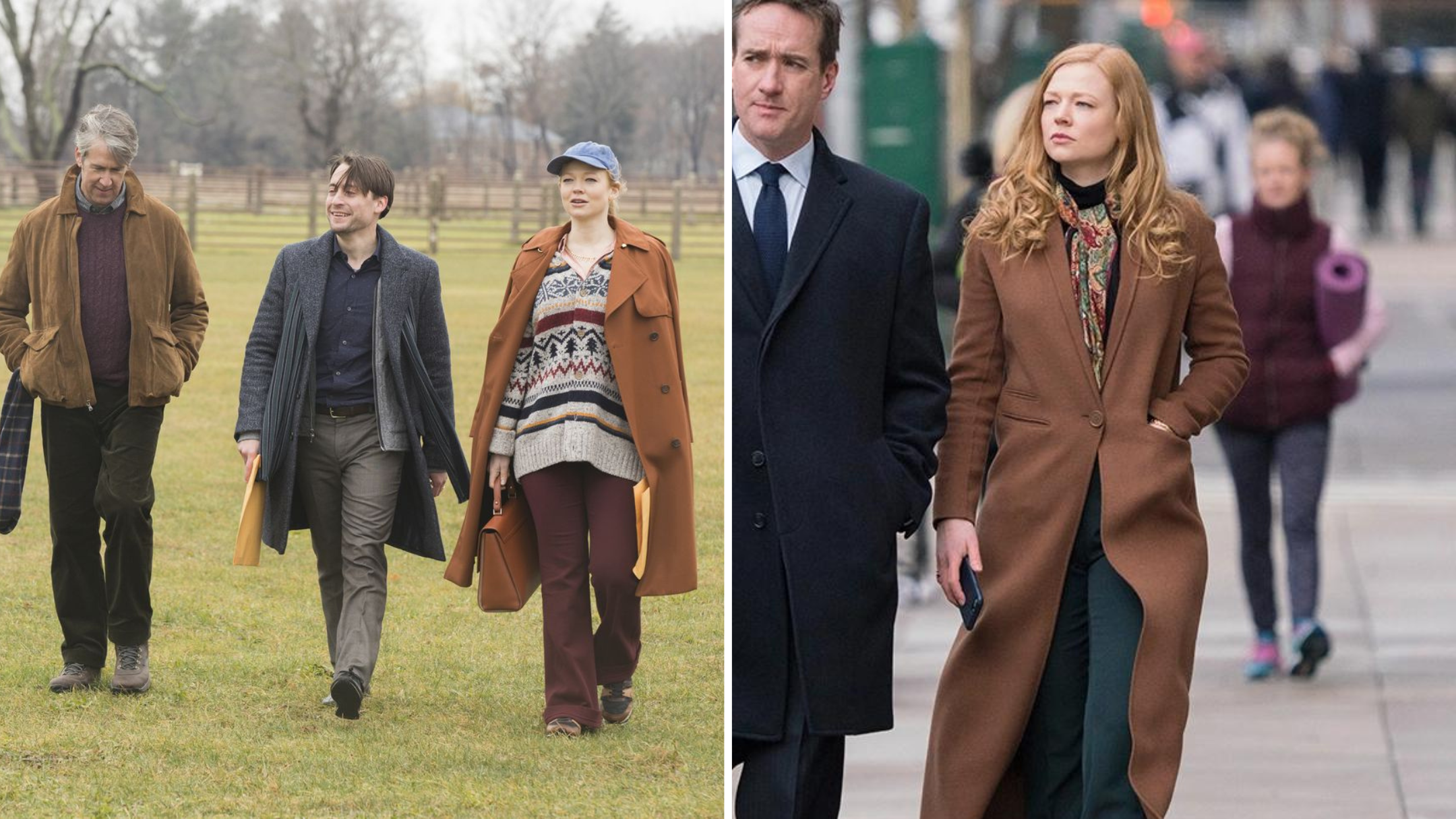 Post-season one, as she begins to be involved in Waystar Royco, and is now a serious contender for the crown, her look drastically changes. Her long wavy hair is swapped for a straight, blunt bob and she enters her 'pantsuit era'. Her colour palette also veers away from the warm tones, and towards very sterile neutral ones; often blue and grey.
Because within the show her gender is seen as a major downside in her male-dominated life and environment, Matland opted for an intentional touch of masculinity which became infused into her wardrobe. She essentially dives into the boys club, and wants to be able to fit into the boardroom with the men. The whole concept of women having to wear 'power suits' in order to empower themselves and be taken more seriously is sad enough already, and Shiv's arc just makes it even sadder… but maybe that's a conversation for another time.
Finally, in season four, her style has a shift once again, albeit less drastic. In the last season of Succession, Shiv's place within the family empire is extremely rocky and uncertain. She's at odds with her father, working with and simultaneously snaking her brothers, and hiding her pregnancy. Her wardrobe finds a sort of medium between season one Shiv and season two-three Shiv, while she also often opts for belted blazers, assumingly intended to stir away any suspicions of her being pregnant.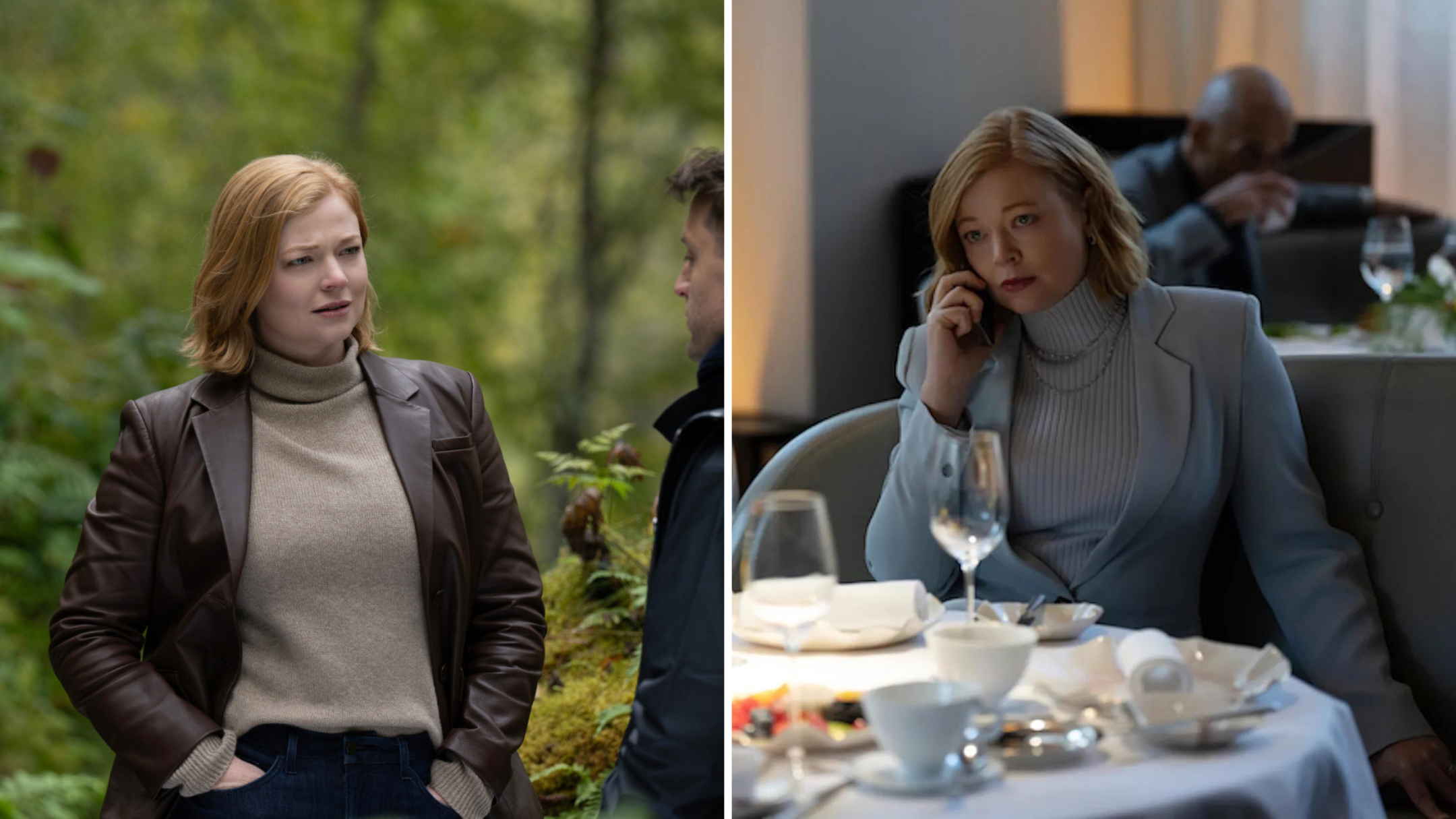 And with that, we leave you with the following image, where Succession actually concluded for us (we're delusional):