Sep 8
Just Let Me Adore

... These Harry Styles Looks
See what we did there?
Putting all the Don't Worry Darling drama fiasco aside, I think it's time we sit down and break down the "gender-bending style icon" (Rolling Stone's words, not mine) that is Harry Styles.
Now, besides the unavoidable daily face-to-face with As It Was on your Spotify shuffle, Watermelon Sugar playing in the background of a busy restaurant and Music for a Sushi Restaurant in that *one* Apple ad, Harry has recently started making his mark in the fashion world. Between his long-term collaboration and upcoming collection with Gucci 'Ha Ha Ha', the lengths through which fans will go to curate the perfect look for his concert, and his praise for embracing his femininity through his on-stage looks, Mr. Styles has slowly become a style icon.
Like many icons before him- Freddie Mercury, David Bowie, just to name a few- Harry has really embraced gender fluidity through his style, and refused to agree with the necessity of needing to condone any boxes or labels when it comes to sexuality or identity. It's all new, and it's all fluid, and it's all beautiful- and utterly unfair to try and compartmentalise or paint as black and white.
All-in-all, what we can (probably) all agree on is, he has truly lived up to his last name. Alexa, play Style by Taylor Swift and let's get into it!
Photographed by Amanda Fordyce for Rolling Stone. Left: Top, Shorts & Shoes by ERL. Tights by Charles de Vilmorn. Jewellery, Styles' own. Right: Vest and skirt by Vivienne Westwood. Shoes by Erl.
Starting off with Harry's most recent photoshoot for Rolling Stone, we can really see the signature mix of classic basics accentuated by statement signature pieces, like the colourful tulle skirt, and the floral tights.
Photographed by Anthony Pham for Harry Styles, Love on Tour. Left: July 2022, Oslo. Right: October 2021, Pittsburgh.
And now, getting more into his more recent Love On Tour looks. Correct me if I'm wrong, but I believe it was said that all, or most of his tour looks are custom Gucci, as part of their long-standing collaboration. once again, Harry does a great job of mixing more tame pieces with statements and making it look cohesive but unique at the same time. On the left the blue necklace & red polka dot shirt stand one, and on the right, of course, the sparkly silver button-down.
Photograph by Kevin Mazur via Getty Images, at Coachella 2022, Weekend 2.
...and sometimes the whole outfit can be a statament. For weekend two of Coachella Styles slipped into a custom, high-shine, cut-out Gucci jumpsuit, and fluoro pink coat, with his tattoos serving as subtle accessories. As you do.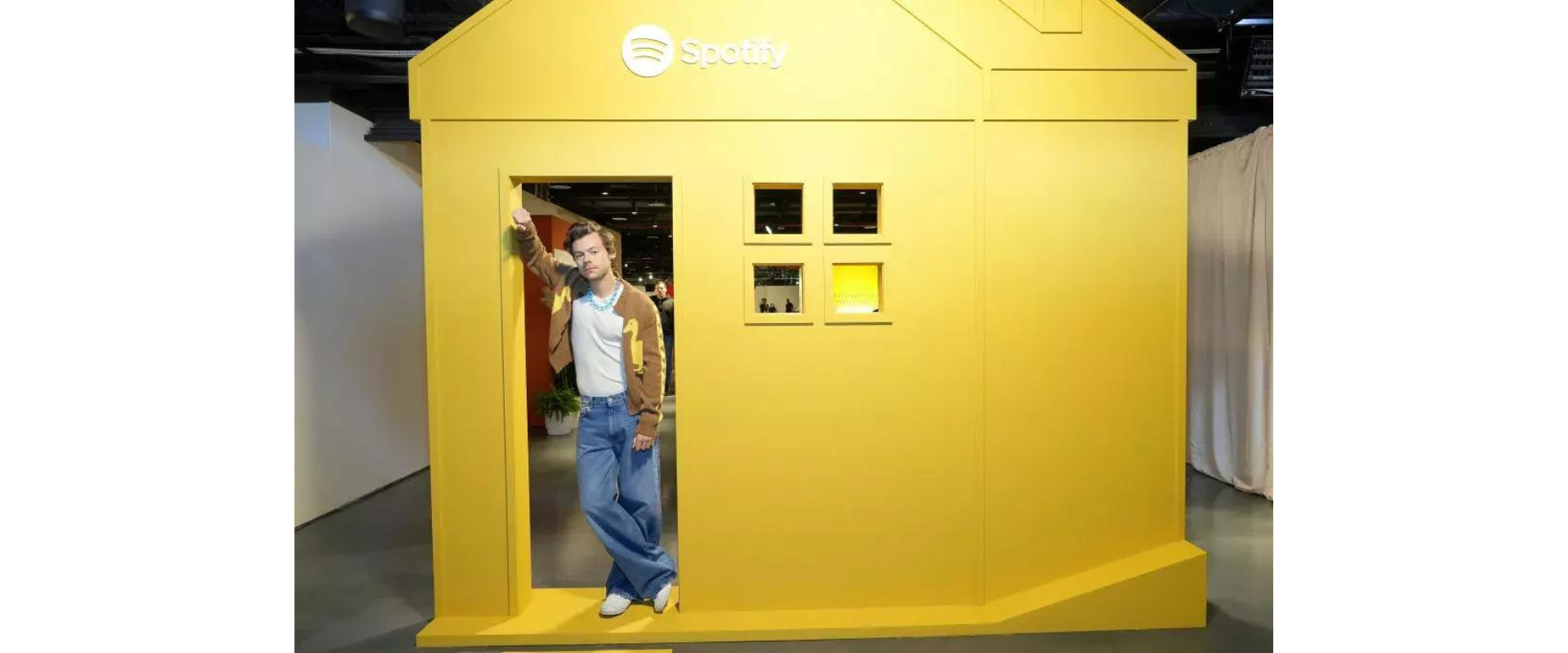 Photographed by Getty Images, New York City, May 2022.
On the release day of Harry's House, his 3rd studio album, Harry slipped into Éliou pearls, an SS Daley knit and a pair of tent-like jeans.Casual, but we all have to admit the yellow ducks on the cardi were an eye catch.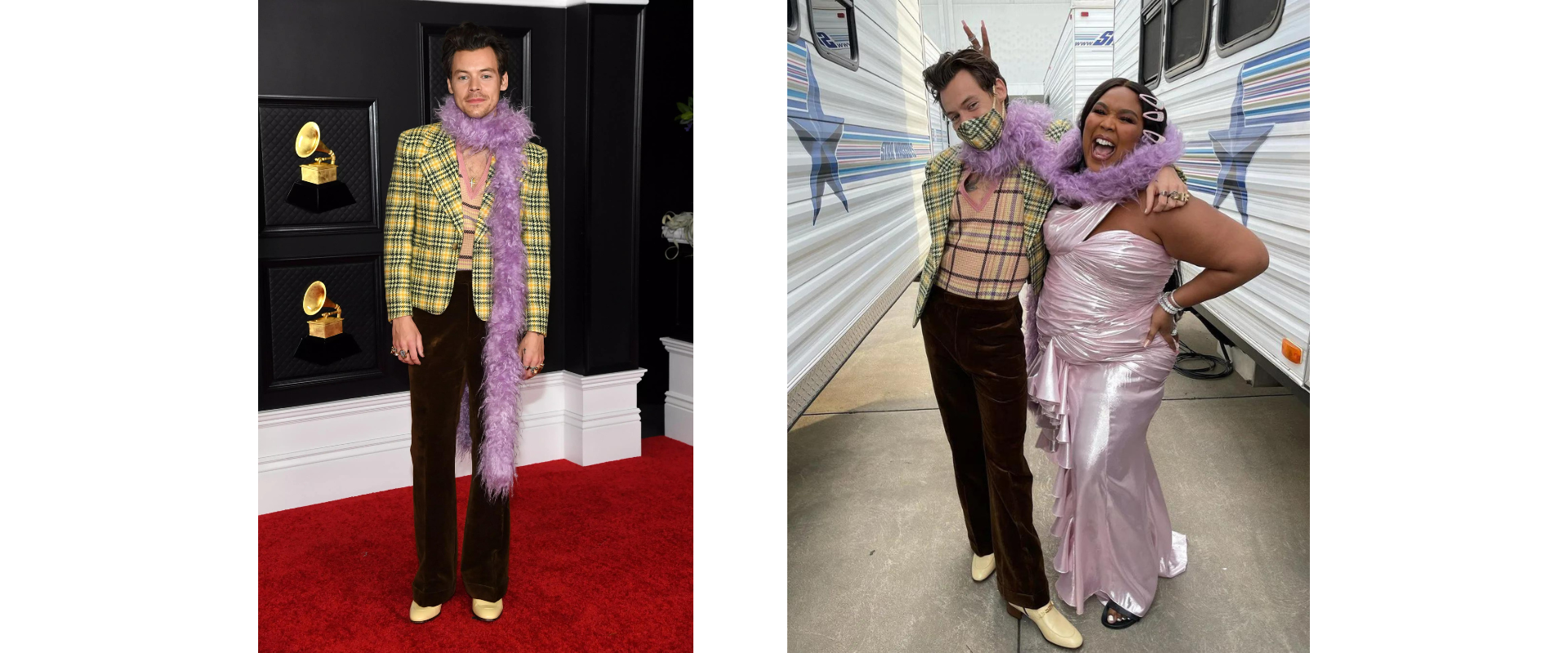 Harry Styles & Lizzo at the 63rd Grammy Awards, March 2021, Photographed by Getty Images.
We alllll remember the famous Harry & Lizzo moment, but it was also Harry's famous boa moment! The mismatched plaid sweater vest & blazer! The matching mask! The brown curdoroy trousers! The yellow gucci loafers! In writing it really shouldn't look good together but somehow it does.
Left: Harry Styles at the 2020 Brit Awards red carpet. Right: Harry Styles street style, February 2020, Brit Awards.
Harry's suit era! On the left, Harry was giving big Charlie & the Chocolate Factory vibes, on the left he's seen wearing a Marc Jacobs womenswear moment. We love. Enough said.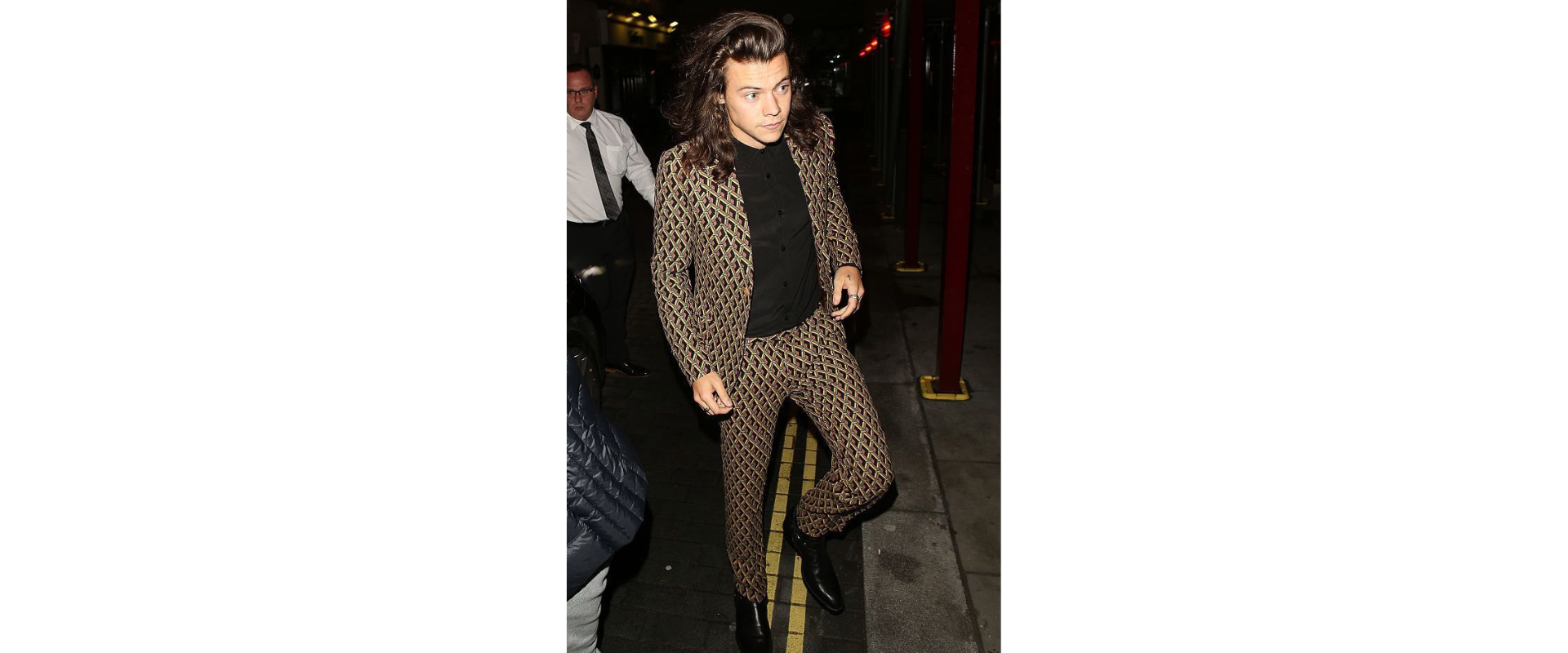 Photographed by Getty Images in London out & about, 2015.
Suit era, but way, way earlier. Despite the internet's disdain for fitted trousers today, Harry's matching suit was a huge moment for 2015, and of course, we can't not mention his long-hair era. Iconic.
Harry performing at BIC in Bournemouth in 2012, Photographed by Getty Images.
Obviously a little baby Harry moment had to be thrown in the mix. I'm not sure where this blazer is from, as this was some time before any of his big fashion deals, but I'm pretty sure I have a close-to identical one from Abercrombie & Fitch laying around in my wardrobe somewhere.
Photographed by Anthony Pham for Love On Tour in Munich, July 2022.
And of course, fan favourite, Harry wearing nothing but a towel. Do you think the towel is Gucci too? If anyone has an answer, please get back to us.
Anyways, that's a wrap on that besties. Did we miss any iconic looks? Did we miss any of your personal favourites? Join the conversation on our Instagram & Twitter @whering__!