May 12
It's World Cocktail Day & We're Serving...
BLOOD & PASSION(FRUIT) MARTINI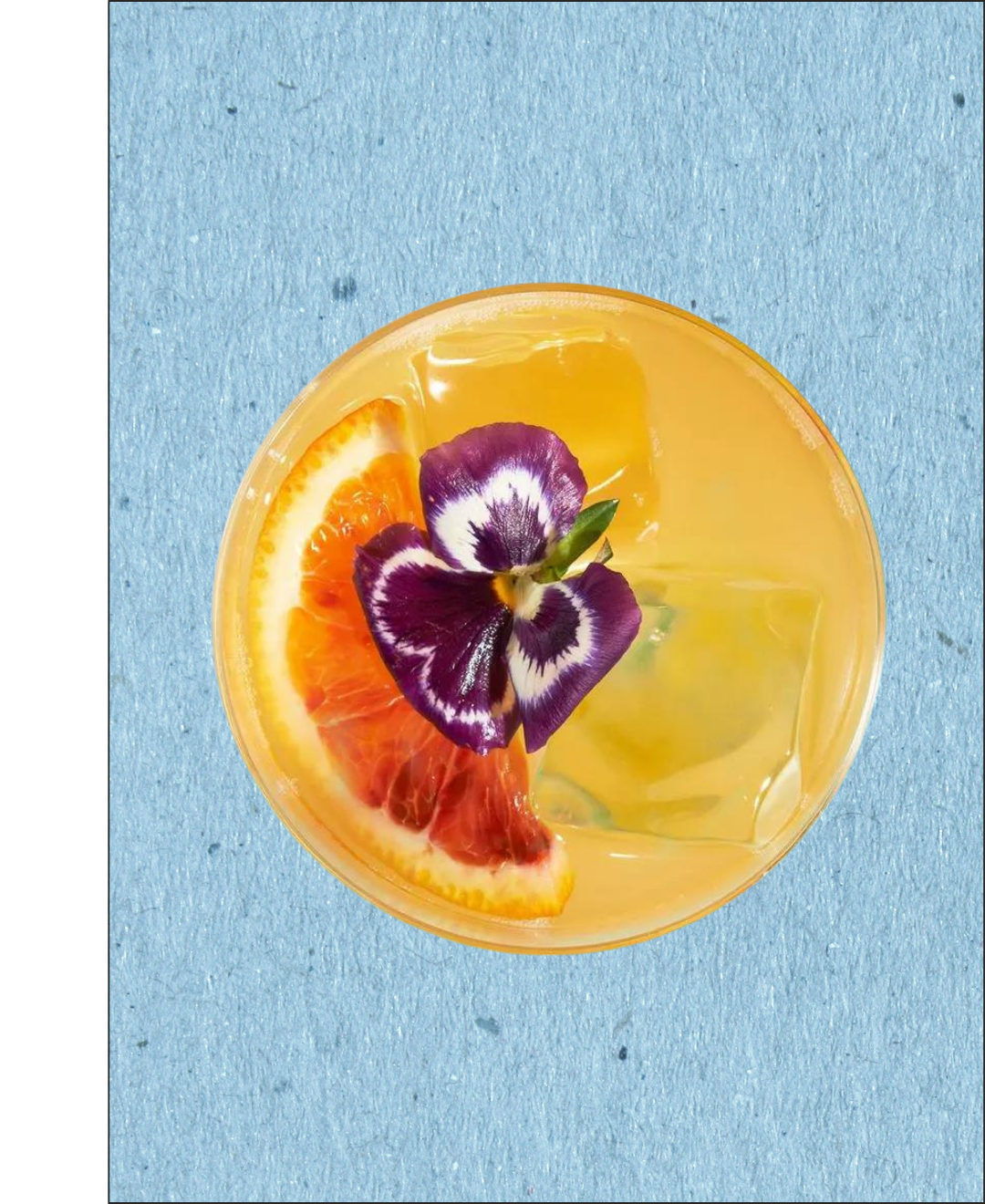 Ingredients:
1.5 parts Silver Tequila
1 part Blood Orange Liqueur
.75 part Fresh Lime Juice
.50 part Passion Fruit Syrup
Method:
Shake ingredients with ice and strain over fresh ice in a rocks glass. Garnish with a blood orange slice and edible orchid or pansy.
NEGRONI SBAGLIATO
(with prosecco in it)
Ingredients:
30ml Campari
30ml sweet vermouth
30ml prosecco
Garnish: orange peel
Method:
Add the Campari and sweet vermouth to a mixing glass filled with ice, and stir until well-chilled. Strain over fresh ice and top with prosecco. Garnish with an orange peel.
WOOWOO
Ingredients:
50ml vodka
25ml peach schnapps
75ml cranberry juice
1 tbsp lime juice
1 lime wheel to garnish
Method:
Put all of the ingredients into a chunky tumbler glass filled with ice and gently stir. Garnish with a lime wedge.
PICANTE
Ingredients:
10 coriander leaves with stem
50ml tequila
20ml agave nectar (or honey)
25ml fresh lime juice
Method:
Press small piece of chilli with a muddler in a cocktail shaker tin. Hand-clap the coriander (cilantro) and drop in. Add the rest of the ingredients, shake and strain into a glass. Garnish with top end of chilli.
Basil Smash
Ingredients:
12 basil leaves
60ml gin
22.5ml fresh lemon juice
10ml sugar syrup
Method:
Muddle basil in the base of a shaker. Add the rest of the ingredients, shake with ice and fine-strain into an ice-filled glass.