Oct 1
Fashion Week, Digitised
From Model-less Catwalks to Digital Fashion Weeks: How Tech is Transforming the Fashion Industry
Coronavirus has been a catapult in accelerating the use of tech in our society, which was bound to happen sooner or later. This ultimately leads to a lot of changes across all industries, including fashion, and with that comes a lot of opportunity for exciting innovations. We've kept an eye out for the ways in which tech is currently changing the fashion industry, and their implications for us as consumers.
Unless you've been living under a rock, you may have noticed that luxury fashion shows have almost exclusively been happening online this time round. This means that influencers and industry pioneers have been dressing up in their own houses, and sitting down to watch the show on their screens from their own living rooms. Hermes opened with a 'digital experience' for its SS21 collection, and many other houses like Christian Dior and Giambattista Valli followed suit the following week. While it is difficult to know what exactly happened in these invite-only events, some stills have been released. Many of the shows consisted of fictional stories surrounding the collection. Notably, Dior's film revolved around their magical doll house.
While this doesn't necessarily display any new technological advances (fashion and moving image have been linked since the dawn of time), it is still an example of how the global pandemic has stimulated more creativity in the fashion industry. More then ever before, people get a feel for the inspiration behind the collection in a different way. Of course, those lucky enough to attend the shows would able to discover the brands' story through the immersive event spaces (Dior Cruise, anybody?), but the general public would not be able to experience luxury in the same way. Perhaps this is a step in the direction of the democratisation of the luxury fashion industry, as fashion weeks become more inclusive to the general population as big fashion powerhouses release films accessible to everyone.
This is not the only time since the emergence of COVID-19 that we have seen more consumer-focused activity through the use of technology in the industry. As we have witnessed the downfall of the department store gain momentum (RIP Barneys), luxury brands are looking for more channels through which to sell their products. Amazon seems to have stepped up to the plate, with the announcement of their luxury platform. Whether or not they manage to succeed is TBC, but so far they have integrated some interesting technology to set themselves apart from the plethora of other online luxury retailers.
As you can see, you are now able to virtually visualise the same item on models with different morphologies, skin tones, and heights. This entirely uproots the consumer-to-fashion-industry relationship. The way the luxury industry has succeeded and has been profitable for so many centuries is because they do not sell you clothes, they sell you a belief- one that convinces you the purchase of this dress will make you look like the models in the glossy pages of the magazine, or have the lavish lifestyle that comes with it, or that you will be worthy of social approval. Instead, Amazon shows you what this dress would look like on a variety of body types and skin tones, and notably ordinary individuals. Thus, a part of the mystique is gone. This is a step towards a more sustainable future, as we start seeing our clothes as serving us, and fitting into our lives, rather than the other way around. If we eliminate the industry's tendency to appeal to our insecurities, then we can rationalise our purchasing habits. To Amazon, this may just be a way of gaining competitive advantage over other retailers, but to consumers, this may be the beginning of reclaiming our power.
Another way in which technology has been leveraged is by using it as a competitive advantage for smaller companies. While the pioneers of our industry tend to have traditions of institutionalism and convention entrenched in their ethos, the smaller players can leverage innovation to gain market share. One very interesting company that has done this is Hanifa. The Congolese-founded brand is rooted in celebrating the under-represented types of the female figure in luxury fashion, and creating high-end clothing that serves all women, not just the European woman that many luxury houses have not evolved from. In their first ever 3D fashion show launch, Hanifa uses their innovation abilities to their advantage, displaying how their clothing will serve their target market, as a celebration of natural bodies and all the different types of curves that come with it, rather than restriction.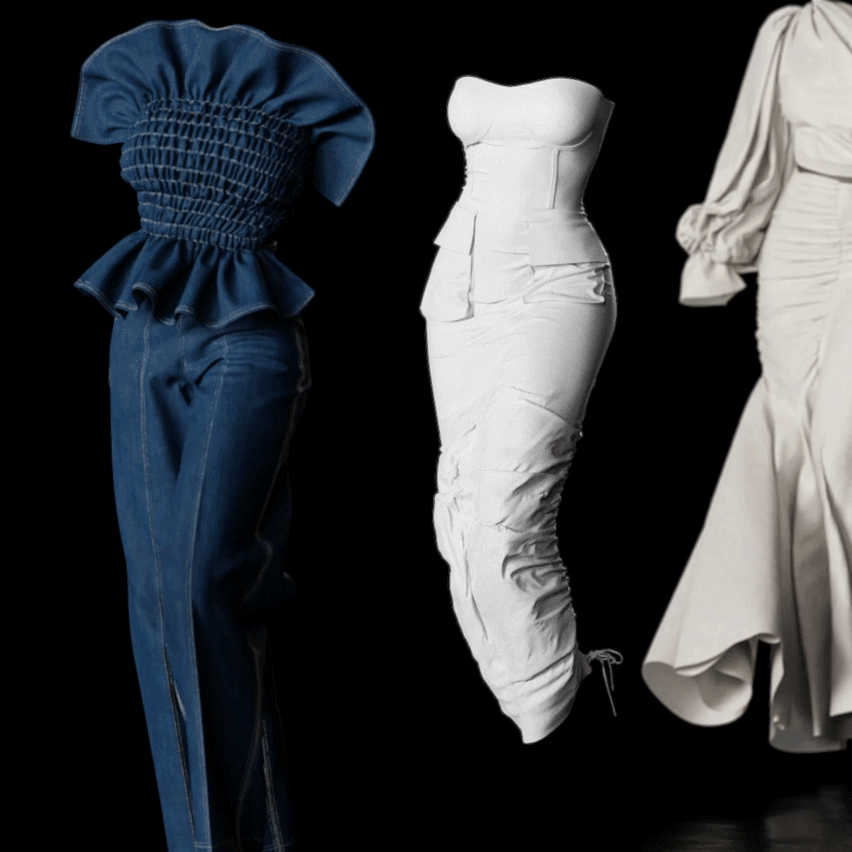 As we are slowly seeing how technology is allowing for more democracy in the fashion industry, this is our chance as consumers to put pressure on fashion houses to change for the better. Vote with your dollar, invest in companies whose ethos you believe in, and make the big houses (luxury and fast fashion alike) conform to our demands. Whering stands for working with what is in your own wardrobe, as we believe in giving our wherers the confidence to be who they want to be, and no longer buying items in a desire to fit into social constructs. We encourage you to embrace your uniqueness, and think about your shopping habits and the motives behind them.
Sincelery,
your fashion-foward older sisters at Team Whering x
Something on your mind?
Share your thoughts with Whering community.

If you have an idea for an article around fashion, culture, environment, news, wellness, shopping or DIY, submit a pitch to us!