Jul 5
Deadstock Fabrics: The Pros, Cons and Everything in Between
As more and more people are becoming aware of the environmental impacts of the fashion industry, the demand for sustainable fashion is growing rapidly. Consumers are determined to lower their impact, and according to McKinsey, many have already begun changing their buying habits. In their 2020 study, 57% percent of people claimed that they had made significant changes to their lifestyle to lessen their environmental impact.
Even though people are raring to change their buying habits, it's not always that simple. With fast-fashion retailers promising delivery to your door in a matter of hours and crazy low prices, sustainable fashion options seem harder to find or less accessible. The good news is that the consumer demand for change in the fashion industry has inspired brands of all sizes to look for more sustainable options and discover new, better ways of doing things.
One approach that is growing in popularity is the use of deadstock fabrics. To many, using deadstock fabrics is a solution to overproduction in the fashion industry. It's a way to use materials that others have considered waste to save them from going to landfills or burning.
The question is, is using deadstock fabrics a truly sustainable option? Like most things, the question can't be answered with a simple yes or no answer. In this article we will take a deep dive into the pros and cons of deadstock fabric so you can fully understand what it means when you next buy from a brand that is using them in their products.
First things first, what exactly is 'deadstock'?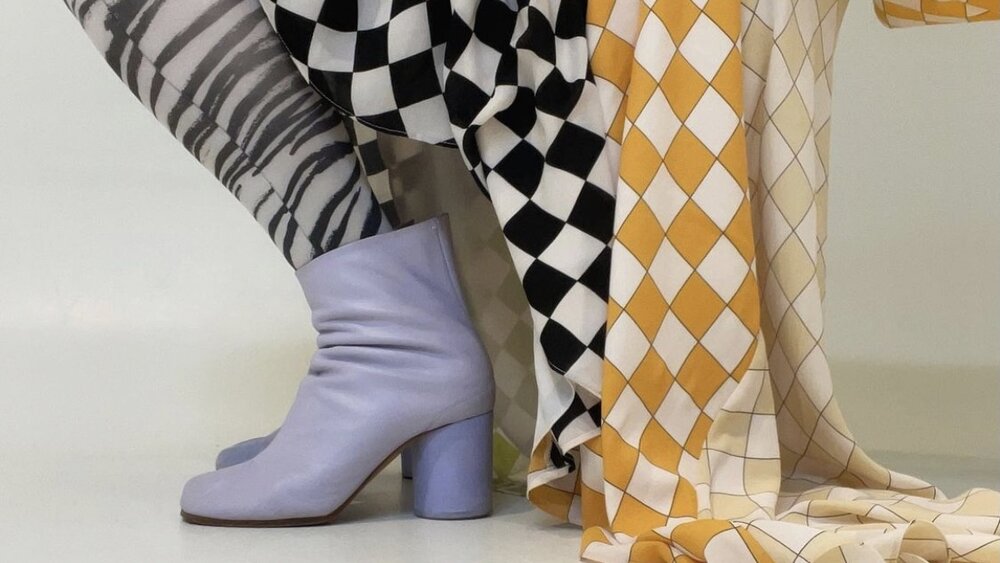 What are deadstock fabrics?
The term 'deadstock' refers to fabrics or garments that are left sitting around without use or purpose. They could be leftovers that a brand didn't use due to overproduction, or they could be fabrics produced by a textile mill that was unable to be sold.
There are several reasons why fabrics or garments become deadstock. Often, something is wrong with the fabric, which prevents it from passing quality control. This may be something as simple as a small hole, the colour not being quite right, or damage to the fabric that affects the aesthetic.
Another common reason that fabrics or garments become deadstock is overproduction. Currently, the fashion industry overproduces at an alarming rate. It's hard to know exactly how much overproduction occurs, but according to the 'Australian Circular Textile Association', 30% of all clothes made never get sold.
The Benefits of Using Deadstock Fabrics
There are a number of benefits to using deadstock fabrics, the most obvious being that it keeps materials in use so they can avoid spending the rest of their days in a landfill or worse, being incinerated. Keeping materials or garments in active use is one of the best ways to reduce their impact on the environment. In fact, 'extending the life of a garment by 9 months reduces its carbon, water and waste footprints by 20-30%.'
What are deadstock fabrics?
Saving water

– it takes 2,700 litres of water to produce just one cotton t-shirt. Creating new materials can be extremely water intensive, but by using deadstock fabrics brands can reduce the demand for new fabrics and save water as a result.

Reduced carbon footprint

– Studies show that fashion is responsible for as much as 10% of annual global carbon emissions.. The majority of these emissions comes from fabric production which can be reduced by using fabrics that are already in circulation.

Creating Unique Products

– Deadstock fabrics are often limited edition or one of a kind which allows brands to be creative and create unique products that stand out from the crowd.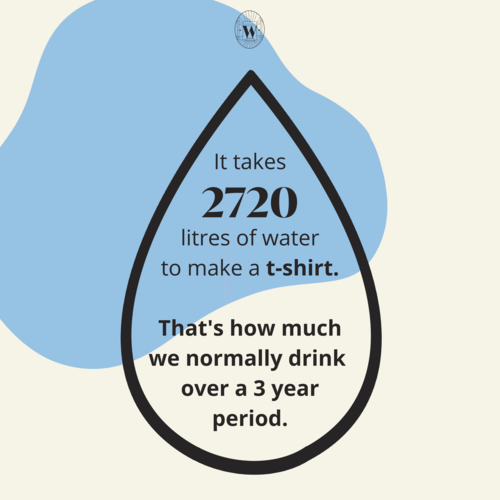 Using deadstock fabrics is a great way for brands to create sustainable products without the compromise. For example, sustainable underwear brand Pantee upcycles deadstock into super soft and comfortable underwearcomfortable underwear sets that feel as good as they look. Another example is Lydia Bolton, who creates designer clothes from tablecloths.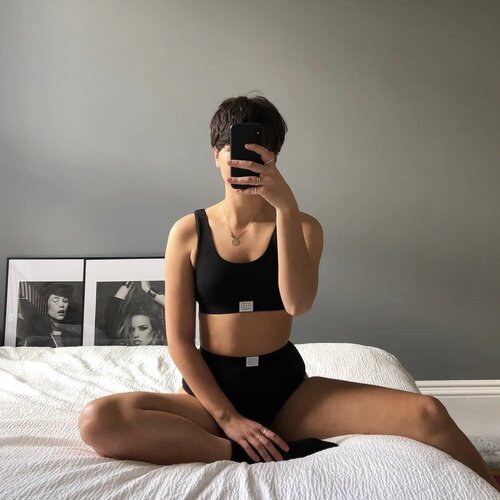 The Downsides of Using Deadstock Fabrics
Unfortunately, there are a few downsides to using deadstock fabrics. Sadly, using deadstock means that it's much more difficult to trace fabrics back to their source. This means that the conditions in which the fabrics were produced are not always clear. Plus, it can make it harder to determine the quality of the fabric and how it will last over time.
In the same way that it is difficult to trace where it has come from, it can be equally difficult to know where it is going. It's important to be aware that brands using deadstock aren't stopping trucks full of materials on the way to landfills. It's difficult to guarantee that the deadstock materials will definitely go to landfill or burning as there is a chance they could get picked up or used by someone else.
Finally, deadstock materials especially those that are heavily plastic based aren't sustainable in the first place. So, although using deadstock is a great way to ensure the materials don't go to waste, it doesn't entirely remove the negative impact that can occur from the creation of these fabrics and shouldn't be seen as the only solution. It's vital for brands to also explore the development of sustainable materials too.
Deadstock Fabrics: An Overview
Although there are both upsides and downsides to using deadstock fabrics, the fact remains that these materials have already been made and therefore should be put to good use. Despite the cons, it's undeniable that brands using deadstock fabrics is a positive way to reduce the amount of waste produced by the fashion industry.
In an ideal world, overproduction or quality issues wouldn't exist and there would be no deadstock fabrics produced by the industry at all. However, until that day its great to see brands innovating to put fabrics that would otherwise go to waste to good use to reduce their impact and create clothes that you can get joy from!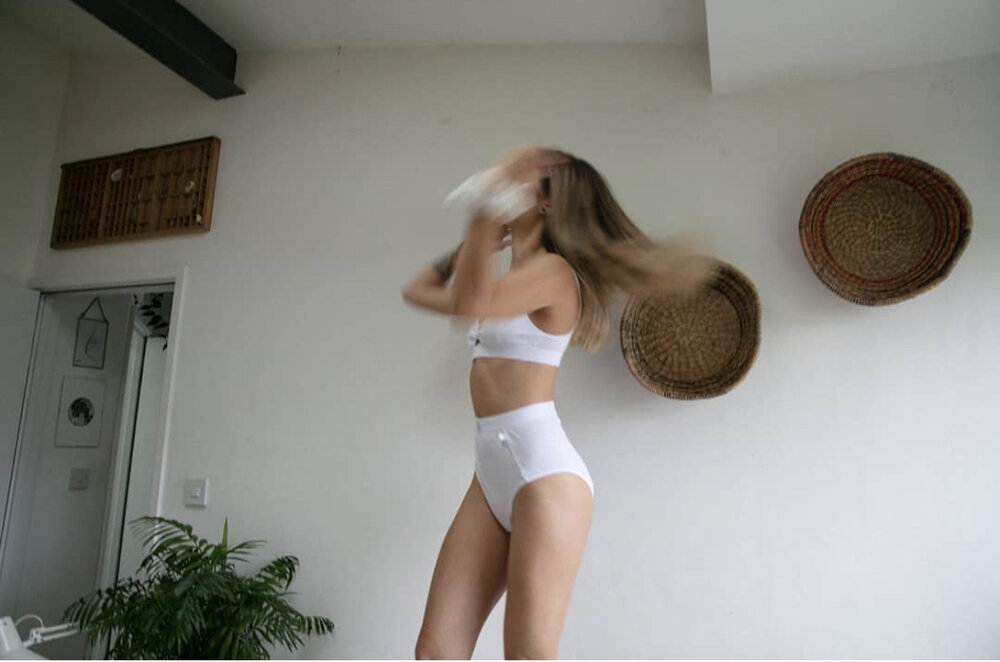 This article was written for Whering by Pantee, a sustainable underwear brand in the UK that creates super soft and comfortable underwear from deadstock t-shirts and fabrics. Pantee is on a mission to create underwear that supports both you and the planet from top to bottom. As well as creating their sets from deadstock fabrics, Pantee also plants a tree for every order and uses plastic-free, recyclable packaging. Find out more at pantee.co.uk.
Something on your mind?
Share your thoughts with Whering community.

If you have an idea for an article around fashion, culture, environment, news, wellness, shopping or DIY, submit a pitch to us!