Jul 12
A Summer of Self-Love

Whether you're single, in a situationship, relationship, or married, we're inviting you to participate and have a summer fling with yourself.
Hot Girl Summer is something most, if not all, of us are familiar with, and while the first couple of summers it felt quite freeing to embrace this new attitude, I feel like it's also become a bit of a pressure point by now. If you haven't read our Glow Up article yet, do so as it is a great starting point ahead of what we're about to get into in this one.
So I think instead of fixating on glow-ups or hook-ups (depending on your relationship status) what we'll be trying to do is finding that peace-point with ourselves in every aspect possible. For some it may be doing activities with yourself, for others it could be doing absolutely nothing at all and going with the flow, and for others it may very well be finger-cardio through tinder swipes. You know yourself best, so, in the words of every Love Island boy ever, "the ball is in your court".
Closet & Soul Cleanser
Maybe we're biased, but a good spring clean is pure serotonin. Not to flex… but our app makes this 10x easier. You can literally sit on your sofa and clear your closet Maria Kondo style. After the detox, how about inviting a friend over to see if they want any of your unwanted gems? We know you've got style, so we're sure they'll want a piece of your closet pie. Even better, get your bestie to clear their wardrobe out at the same time (or better yet, a group of friends) and host your own clothes swap! Free and sustainable clothes? Yes please.
Beyond the sustainability angle of it all, it can be extremely soul cleansing. You get to know your wardrobe better by giving it the due time needed, and you start discovering what you're inevitably falling out of love with, and what you think you're missing. There comes a huge wave of inner-peace when something a lot of us care about, our clothes, feels aligned with who we are and who we're aspiring to become.
As someone who just spent a few weeks packing up my flat I started feeling increasingly overwhelmed with how many things I owned, and let me tell you, every single thing I decided to donate was like a huge weight lifted off my chest. Does this make sense? I feel like it does.
Itinerary Swap
Here's one for you and a friend, a family member, or one your own. Take turns planning a day out for each other. Choose a spot for breakfast (pastries in the park or that brunch place that always looked sooo good) and follow through with fun activities you know they will love. You're guaranteed to have a great day full of surprises. Time with friends and family is just as important as time with a significant other.
If you're riding solo this summer, why not plan multiple day trips out on paper and take a lucky dip each weekend to see what you'll be doing? There's so much fun to be had alone or with friends, the sun makes everything so much easier.
Doing things solo might seem scary and overwhelming at first, just like anything else you're trying out for the first time, but it's so gratifying once you do.
Say Cheese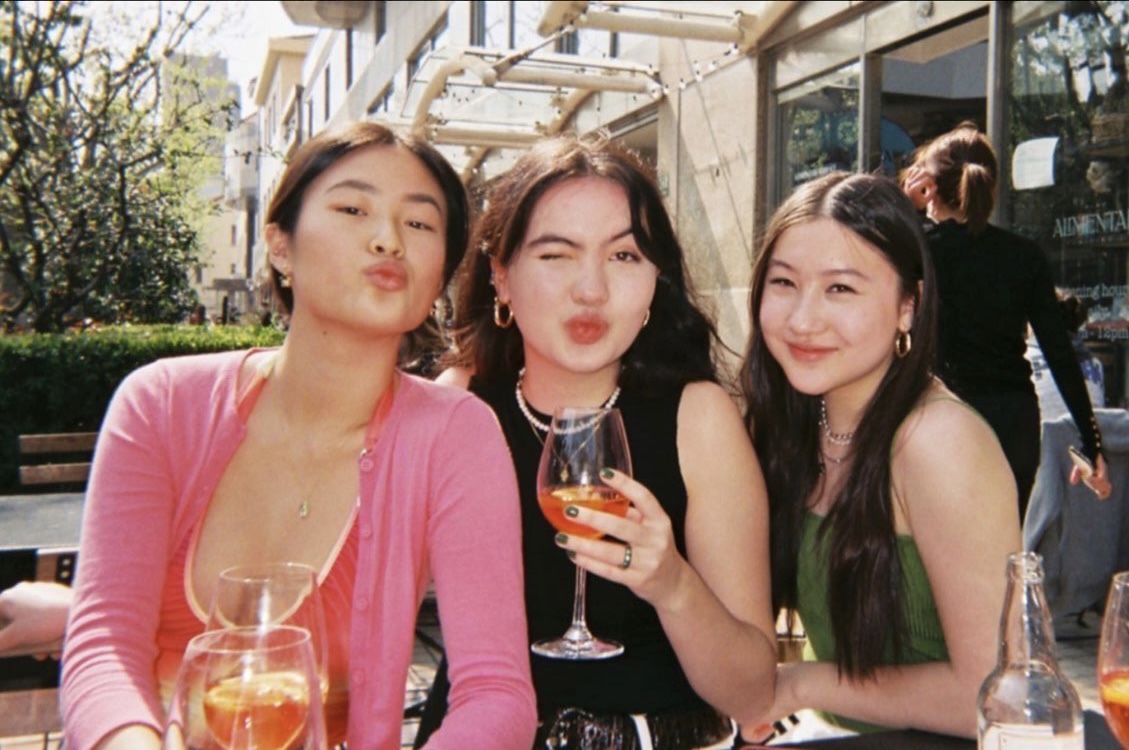 Whether it's an aesthetic coffee, classic sunset pic or a group selfie with your besties - you'll never regret taking photos! With time slipping through our fingers (don't start singing the song or we might cry), photos allow us to compartmentalise time and remind us of how we spent our summer so it feels less daunting. Photos are always nice to look back on, especially when the years have passed. Now Snapchat is canceled for anyone over the age of 12, it's up to us to provide our own flashbacks
On that note, why don't we bring back the one second recaps? You know when everyone was taking a one-second video every day to create a cute montage at the end. Downloading that app as I write this.
Nourish Your Body
Cook yourself your favourite meal or try out a new recipe. If you really have time on your hands, make yourself a three-course meal. Online trends of ice coffee for breakfast and cigarettes for lunch have glamourized depriving ourselves. We should be fueling our bodies and taking pleasure in doing so. If there's something you love to eat, cook it for yourself and make yourself happy. Host a dinner party for friends if you're in a social mood. Why wait for someone to take you out for dinner when you can cook yourself something delicious without the awkward small talk?
Reach Out to People You Miss
When have you ever received a text from a friend asking to meet or saying they miss you and wished they never sent it? Apart from that one time, it's always nice to hear from old friends! There's no excuse like the sun to reach out to those you've not spoken to in a while. Reminding yourself of core relationships that matter in your life makes it a lot easier to feel grounded and comfortable in yourself. Seeking validation from people who aren't giving it to you is a losing battle. It's always better to prioritise yourself and those that show you they matter.
Go Camping (or Glamping)
Looking for a last-minute getaway? Camping is an affordable and fun option - and there are so many places to choose from that will pretty much always have availability. Whether you're going with friends or family, being amongst nature can really help you recenter and reconnect with the world and yourself. If you're not that kind of person, have a look into glamping. You'll be surprised at the luxury options available, even for those who don't like camping - you might be tempted.
Why not go camping abroad? Escape the dodgy British showers and chase the sunshine. You could even try not using your phone whilst you're away for a proper disconnect from society Ventia La Manna style.
*we recommend only not using your phone if you are traveling with others, for safety reasons!
Read
While we're on that self-love hype, we have to recommend some feminist literature to empower you even more. Reading and feeding ourselves with knowledge is just another way of showing ourselves we are worthy of learning and engaging our minds. For feminists everywhere, intersectional texts can be empowering reads and remind us not to accept less than we deserve. Also, it really helps to have a few facts up your sleeve when your views are challenged, allowing you to further assure yourself and your values.
Poor Little Sick Girls by Ione Gamble
If you're not listening to the Polyester Podcast, you need to. With insightful and introspective topics, your mind will be expanded after the first listen. Podcast host Ione Gamble has done the world a favour and written a collection of feminist essays from her perspective as a chronically ill woman. If you like analysing and critiquing the world around you, whilst celebrating positive aspects of society - this is the book for you.
All About Love: New Visions by Bell Hooks/span>
This one is a classic, but if you haven't already read it - you're definitely missing out. It focuses on the damaging impact of the patriarchy on our ability to practice and receive love as all genders. By encouraging us to see how important it is to love those around us and be kind, hooks highlights the importance and necessity of self-love. Unlike problematic self-help books, this one makes self-love feel achievable.
The Second Sex by Simone De Beauvoir
Everyone and their mother knows this one. If you're a feminist trying to get over someone, this book will ignite a passion inside you to make you forget the reason your love interest even upset you, instead you'll be angry at the makeup of society. De Beauvoir elegantly explains all the reasons women have been overlooked in ways we may not have considered - it's eye-opening yet startlingly obvious. A must-read for those in need of a self-love boost.
And finally: date, but for yourself
If you genuinely feel like you're in a place in your life where dating is something you'd like to do, respectfully, we're jealous. There's something really freeing about being so comfortable in yourself that you can begin dating without any of the expectations- you're just here for a summer full of meeting new people and seeing where things go, with none of the disappointment. It can also help you learn tons about yourself, the kind of person you are, and the kind of person you eventually want to be with. It will help you spot red flags you may not have known of before, and be a great learning curve! Plus- everyone loves an excuse to get some drinks, right?
Summer of self-love is officially pending. We hope this article provided you with some ideas of how to find joy alone and with friends and family - whilst valuing your time and knowing your worth. Tell us how you practice self-love on Twitter & Instagram @Whering_.