Jan 16
8 Self-Help Books That Changed My Life
I can't tell whether I'm shocked we're already halfway through January, or whether these two weeks have felt so long it feels like we should already be wrapping up March. Whichever phase of your 2022 existential crisis you're at, I think I speak for most people when I say we all start the new year aiming to come out a better version of ourselves at the end of it. And while a lot of the work comes from within ourselves, I've always found that reading somebody else's theories, studies and rationalisations has helped me make sense of the things I couldn't. So whatever you might be fighting or trying to better in the first place, we've put together a list of 8 of our favourite self-help books which you might enjoy too.
The Rules of Thinking
by Richard Templar
In your lifetime you've definitely come across your fair share of 'natural thinkers'. These people are filled with great ideas, smart decisions; they're open-minded and somehow never indecisive (hello? Taking an hour to choose an outfit only to go with your safest option?).
Lots of us are taught to believe that our thoughts are who we are- they define us. And while that might be true, you have it within yourself to control your thoughts. Templar's Rules serve as guiding principles which can teach you how to make wiser decisions, stop procrastinating, know when to compromise, avoid mistakes, find other options, think well with others, stop obsessing over anything, keep your brain active, fuel creativity, and garner happy, healthy thoughts. 2022 is the year we start to know our own minds.
Atomic Habits
by James Clear
James Clear is wonderful at distilling complex topics into simple behaviors which can easily be applied to everyday life- making them easily digestible. Bad habits, whatever they might be, can be hard to break, but this book is a reminder that the problem is never you, it's your 'system'. He iterates that one doesn't rise to the level of their goals, they fall to the level of their system.Clear walks you through the small changes you can make to reap the benefits- from simple life hacks (like the Two Minute Rule) to exploring the field of neuroscience.
Radically Happy: A User's Guide to the Mind
by Phakchock Rinpoche
A team consisting of a meditating Silicon Valley entrepreneur and a young traditionally educated Tibetan Rinpoche are probably the best people to teach us how to apply ancient wisdom to modern life. In their book they present a path to something they call 'radical happiness'— a sense of well-being which can be accessed at any time, but especially when life gets a little more challenging (all the time).
Combining mindfulness techniques and accessible meditations, personal stories and scientific studies readers get to know their own mind and learn how a slight shift in their perspective can change your life radically.
Talking to Strangers: What We Should Know About the People We Don't Know
by Malcolm Gladwell
"Reading this book changed me." –Oprah Winfrey.
That's it. That's all the summary you need to read the book.
But if you actually need a bit more, Gladwell provides a very powerful examination of our interactions with strangers, and why they might often go so wrong.
How did Fidel Castro fool the CIA for a generation? Why did Neville Chamberlain think he could trust Adolf Hitler? Why are campus sexual assaults on the rise? Do television sitcoms teach us something about the way we relate to each other that isn't true?
Galdwell revisits things like the deception of Bernie Madoff, the trial of Amanda Knox and the suicide of Sylvia Plath to discuss the idea that something is very wrong with the tools and strategies we employ to make sense of people we don't know. And because we don't necessarily know how to talk to strangers, we invite profound misunderstandings in our own lives. For an even better experience, we recommend grabbing the audiobook for some gripping real-life interactions.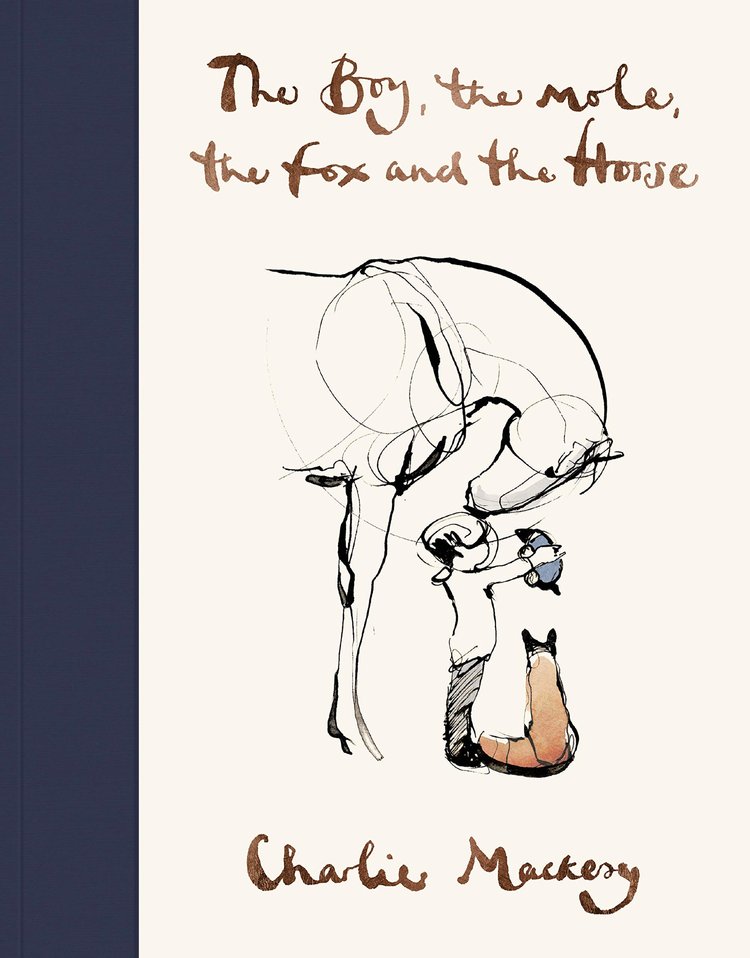 The Boy, the Mole, the Fox and the Horse
by Charlie Mackesy
The Boy, the Mole, the Fox and the Horse is a story about the world of Charlie's four unlikely friends, in which the reader discovers their story and their most important life lessons, exploring the thoughts and feelings which unite us all.
Inspiring everything from walled artwork to tattoos, this book is a fantastic exploration of the human heart and love.
Psycho-Cybernetics
by Maxwell Maltz
Pyscho-Cybernetics breaks down everything into habits- happiness and success are habits in the same way failure and misery are. The book touches on the old adage that 'seeing is believing'- through Maltz's teachings on self-image readers are prompted to change the way they think about themselves in order to change their outlook, garnering positive results. His book prompts presenting a positive attitude towards yourself as a means of positive change through testimonials, stories and personal study.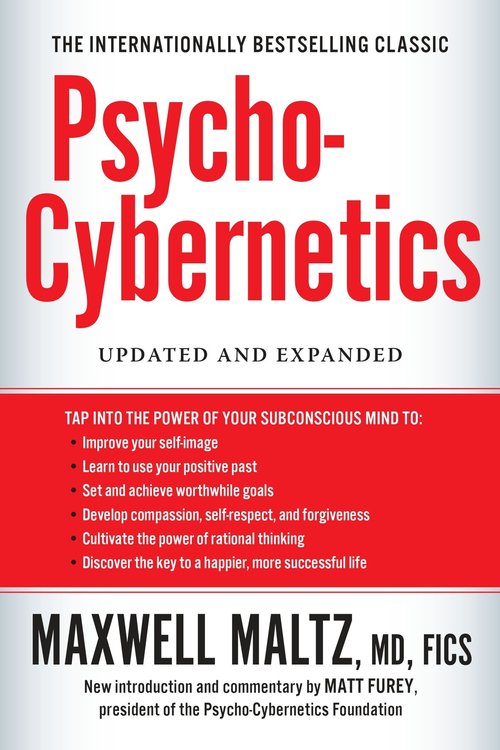 Feeling Good: The New Mood Therapy
by David D Burns
The science underpinning Burns's book may no longer be cutting-edge, but its core message remains powerfully relevant nonetheless. A more down-to-earth version of Stoicism, it is based on the premises of cognitive behavioural therapy (CBT). Feeling Good displays the relationship between our feelings and our thoughts, the prior being shaped by the latter. Burns offers readers techniques allowing them to begin questioning their inner negative self-talk.
Walden
by Henry David Thoreau
The American transcendentalist philosopher Thoreau famously withdrew to a cabin in the woods near Walden Pond, in Concord, Massachusetts, intending to live simply and "deliberately". It was there that he developed the intriguing notion of "life cost" – the perfect antidote to unthinking materialism and the (what he perceived to be) toxic Protestant work ethic to which so many of us still abide. Most of us find it normal to trade our lifetime for goods, believing that success is measured in material possessions. Walking readers through his documentation of social criticism and dissent, Thoreau shares his view that paid work is a necessary evil, choosing to only work enough to cover his most basic expenses, spending the remainder of his time doing things he really enjoyed.