Aug 12
2021 Gossip Girl Energy
I think it's fair to say that most of us who have watched the iconic series Gossip Girl have wondered what it would be like to sit on the Met steps eating lunch, discussing the latest scandals or spending the summer at the Hamptons (packed with lavish parties and drama, of course).
Well, we can't guarantee you a chaotic life but we can provide some sartorial tips as to what the Upper East Siders would wear in 2021. And with the much-anticipated reboot hitting American screens at the moment, we thought we should pay homage to the OG cast with a recap of some of their most iconic looks. XOXO!
Blair Waldorf and her Colourful Tights
It is hard to pick only one item from the wardrobe of Queen B herself. But bold tights are making a comeback at the moment, so we had to pick this often ignored accessory which Blair wore so effortlessly. We know summer is the season of bare legs, but with September around the corner what better way to transition your favourite skirts and dresses?
And remember not to take it too far, tights are not pants… Blair Waldorf would never.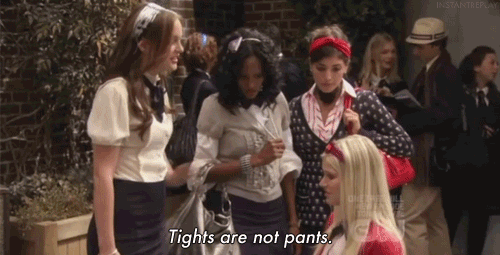 Serena van der Woodsen's Iconic Silk Scarves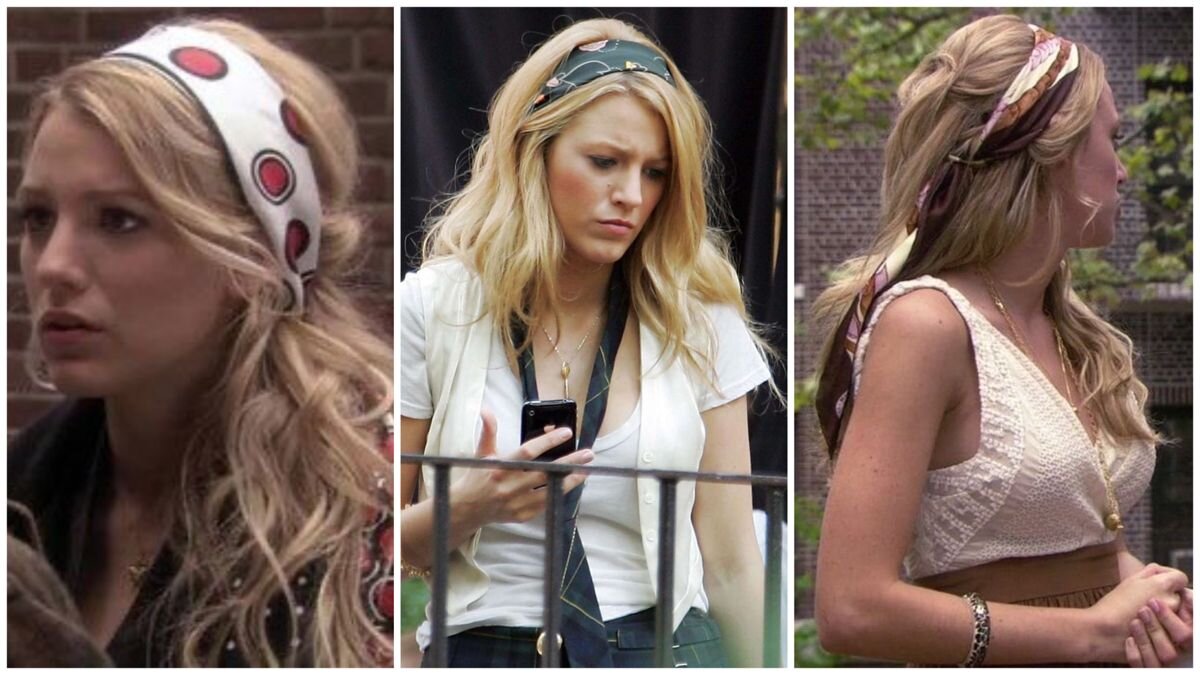 Blair's headbands get a lot of attention, but I personally prefer Serena's more boho chic option of a silk scarf. Silk scarves really are a superstar accessory that you can rewear every summer - you can tie it as a headpiece, around the neck, wear it as a top or attach it to your bag. The choice is yours, but we know Serena would tie it around her signature golden locks on her days off from stirring things up and looking as innocent as ever.
Chuck Bass - The Fedora King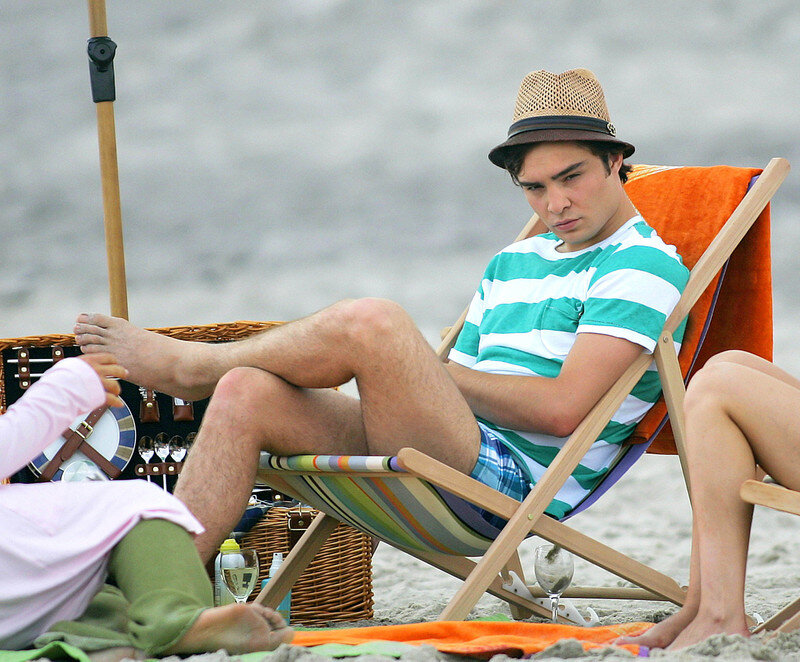 Okay, we will admit that Chuck Bass and his fashion sense was a slow burner in the earlier series (before he stole our hearts). His fedora from the Hamptons episodes is not his finest moment, but it's still a look we can draw inspiration from. A hat in the beaming sunshine is as necessary as your SPF 50, and there are loads of cute options out there. Why not give the fedora a 2021 update with a cute crochet bucket hat?
Jenny Humphrey and her sunglasses
Little J was THE character of the series who went through a dramatic style evolution and it's almost impossible to highlight just one item from Jenny's wardrobe. She experimented with different vibes and is definitely more known for her "rebellious looks". In honour of Jenny and her (wannabe) couldn't care less attitude, we're drawing inspiration from some dark shades. Because nothing says 'teenage angst' quite like a pair of sunglasses.
Lily van der Woodsen and a structured jacket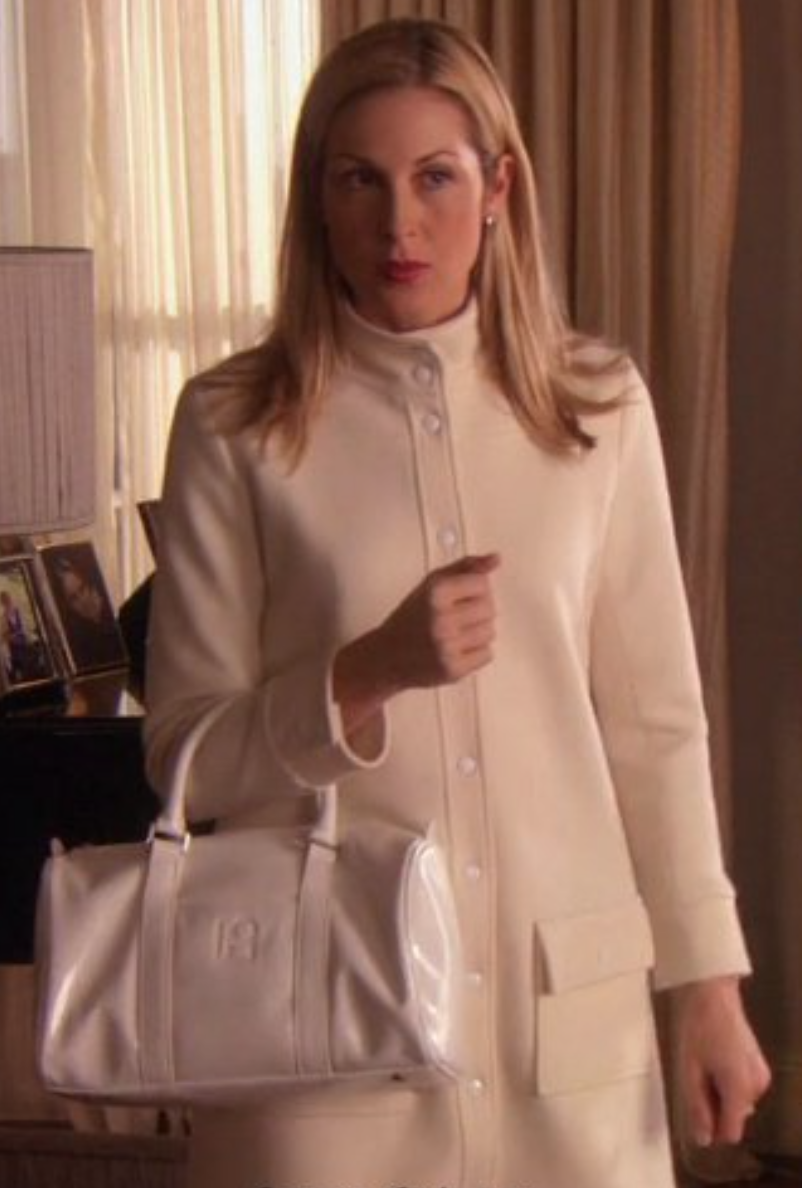 Personally, I would say Lily van der Woodsen is the unsung style hero of Gossip Girl. She constantly delivered the chicest looks. Always elegant, Lily gave us a lesson in minimalist class when the kids were experimenting with crazy pattern-mixing and over-accessorising. When the weather cools down, a structured blazer is an essential item to elevate any outfit and make you look put-together. Accessorise with a coffee (that you later switch to a flute of champagne, obviously).