Jul 2
10 Easy Tips for a More Sustainable Wardrobe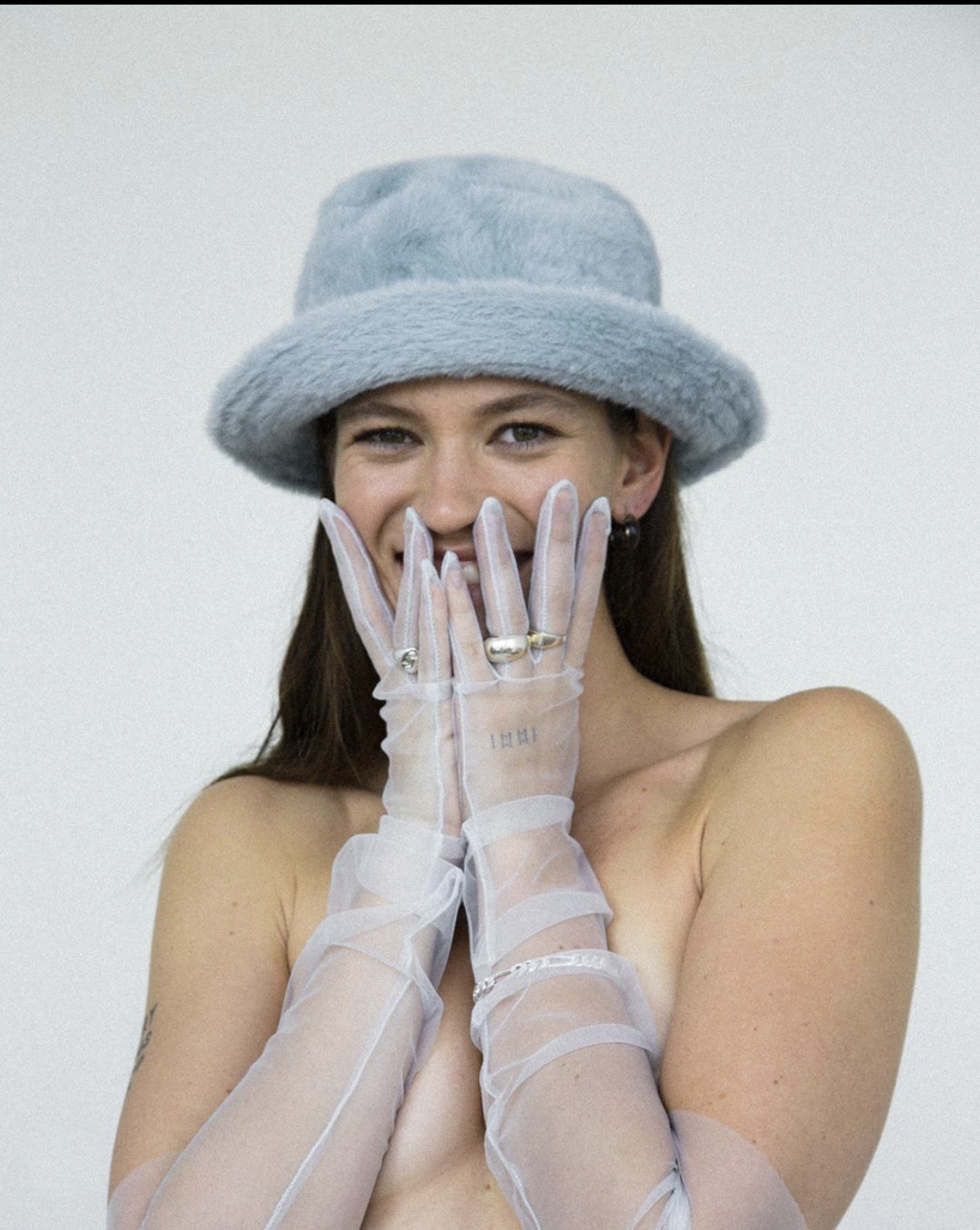 If you're reading this, it's probably because you have at some point in your life considered making changes to your lifestyle, tried to put said changes into place, felt overwhelmed by having to make constant efforts or overhaul everything you used to do, and eventually gave up (probably having had an eco-anxiety meltdown or two). Don't worry, we're all in the same boat. We know how devastating the impact of our fast fashion consumption is on both the environment and the communities that make our clothes, yet knowing where to begin to make our closets more sustainable can be extremely confusing. Many of us instantly associate sustainable brands with a higher price point and have a hard time justifying the premium or hardcore minimalism (the infamous capsule wardrobe) but there are actually a myriad of small and achievable things you can do to shift your current habits (and help mama earth 🌍). Keep reading for our best tips & tricks.
1. Wash Your Clothes a Little Less and at a Lower Temperature
Reducing the amount of times you wash your clothes (and following washing instructions closely) will benefit you and the planet in multiple aspects. Not only will your clothes last longer if they spend less time in hot water (unlike us, they're not huge fans of jacuzzis), but you will also be letting off less micro-fibers into the water (pro tip: use a guppy bag), especially in the case of synthetic fabrics. Needless to say, synthetic-anything is poisonous to us and other forms of life, so let's try and avoid mixing it into our water. Furthermore, there is no need to surpass 30 degrees when doing your laundry unless you've been rolling in the dirt in your favourite jumper. Chances are, your 'dirty' clothes aren't as dirty as you think. High heat is more damaging to clothes and consumes a lot (and we really do mean a lot) more energy, resulting in a bigger energy bill. This goes without saying that as much as we love the invention of dryers, it's probably wise to reduce or completely avoid the use of them as much as possible- for everyone's sake.
2. Avoid Synthetics and Look for Natural & Organic Fibers
Okay, so you might be really into synthetic mesh tops or faux leather, and that's completely fine. We're not here to tell you to never touch a synthetic fibre ever again, but what we are here for is to remind you to check the fabric composition labels when you're shopping, so you're conscious of what you're buying. The main offender on the loose is polyester (currently 60% of clothes have some amount of it). This material made from petrochemicals, is comfortable and easy to take care of yet it takes over 200 years to biodegrade. Polyester and synthetics in general also release a ton of micro-fibers every time a garment is washed; this not only is bad for the environment but can also be dangerous to our health. When shopping try to go for natural fibers (plastic isn't as fantastic as we were led to believe as kids) as often as possible. And here are some of the keepers: linen, organic cotton, bamboo, lyocell, modal, hemp, wool and cashmere.
3. Always Check for Garment Quality
We've heard it so many times: 'Quality over quantity'. But what exactly is quality? A lack of apparent holes or obvious rips in a garment doesn't necessarily mean it's made well. When shopping, pay attention to how a garment is constructed: what are the seams and stitches like? What are the zips made out of? Metal zips, clothes with spare buttons attached to labels are a sign that the brand expects the item to be around for a while, making them great tell tale signs of quality. Same goes for quality buttons and respective buttonholes, as well as our favourite prints that match up on the sideseams, the truest form of luxury. Try to avoid flimsy-looking fabrics, as they will get damaged easily and will wear out after just a few washes (seriously, we can't stress this washing situation enough). This tip can also be a money saver if used on timeless basics- spend more for better quality items, so you don't have to replace them with a new one every few seasons.
4. Check Clothing Labels and Tags
As much as we don't like to put labels on people, we're all for proper label game on garments. Always make sure you check out what a brand chooses to list on their swing tags- some may list the sustainable aspects of the brand's supply chain or simply display an eco-label or eco-symbol. Look out for textile certifications, such as GOTS certified cotton. Fast fashion brands such as Zara and Bershka always have special tags on their Join Life collections; and similarly, Mango also tags their sustainable collections (side note: clothes from these retailers are still considered fast fashion, so do some research before you vote for their success with your wallet).
5. Don't Throw Away Clothes or Accessories – Mend or Donate Instead
Try to extend the life of your clothes: any small rips or holes and missing buttons can be easily fixed (it's not the end of the world to have mismatched buttons, and it takes about 20 minutes to replace a whole set of buttons on a regular shirt). Quality shoes and purses can be taken to a cobbler and come out refreshed (shoe spas are a thing). If you buy cheap 'single-use' shoes or bags, you might not be so fond of the idea of bringing them to a cobbler since the cost would equal that of a completely new pair from another cheap shop. By investing in long-lasting quality items that are worth repairing, you will significantly reduce your wardrobe waste. Okay, so what if you've fallen out of love with an item? Please don't throw it in the bin. It will either be incinerated or end up in a landfill with millions of other one-time flings. Give your pieces a second (or third, or fourth) chance for someone to love them again- after all, your first heartbreak doesn't mean there is no love in this world. Options for responsibly disposing of your pre-loved clothes are endless: you can donate to charity shops, churches and shelters or you can try and kickstart your reselling career on numerous online resale platforms… the Internet is your oyster. One woman's 'trash' truly is another woman's treasure.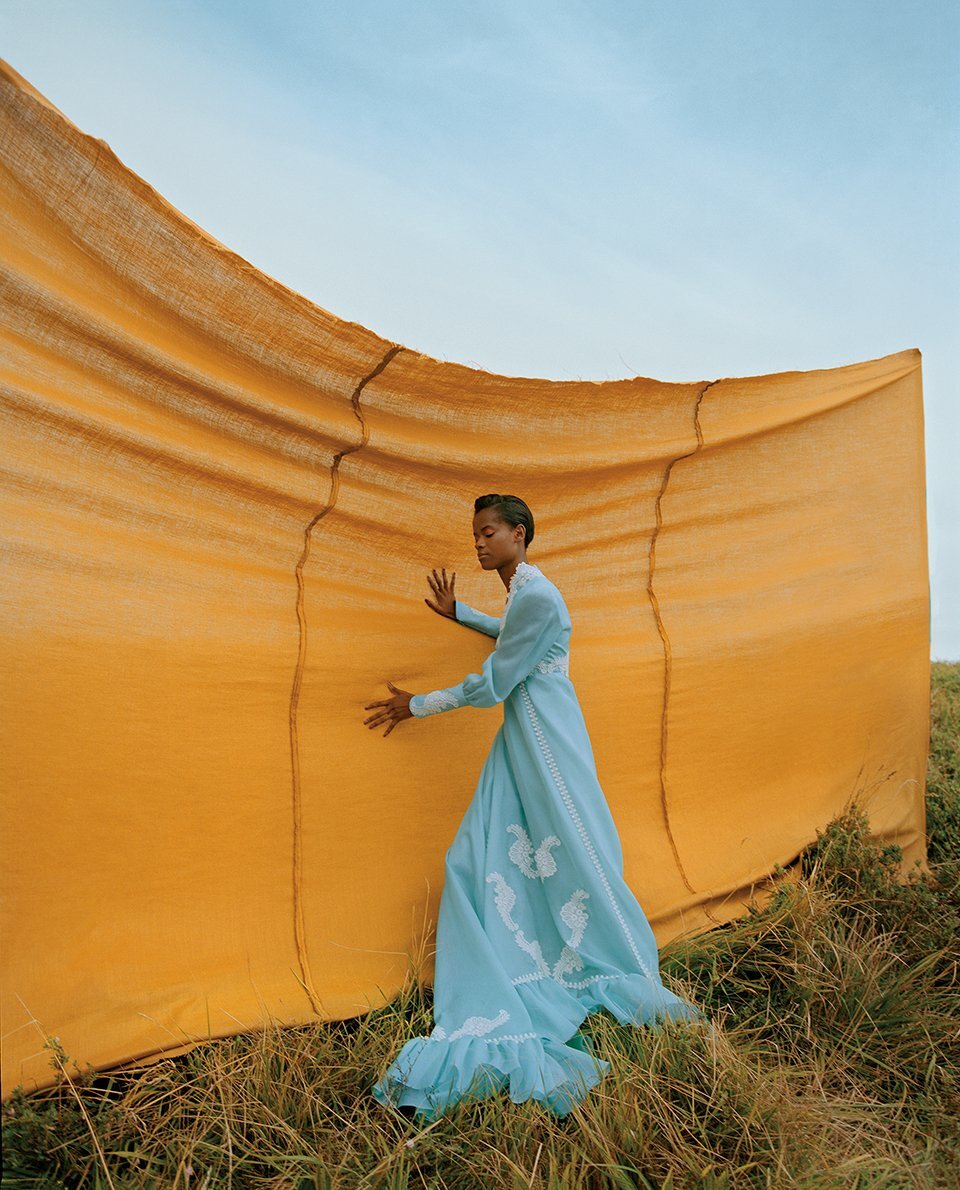 6. Alter What you Already own
Rediscover your own clothes. Maybe you got a top and forgot about it for months, and now you don't like the outdated sleeve design. Maybe you're bored of a pair of jeans after wearing it a handful of times and you suddenly become aware they don't quite fit right at the hem. Easy fix: cut them. You can easily 'get' a new top or a new cool pair of frayed jeans without spending anything other than a couple of minutes playing around with scissors (something we were instructed not to do as kids, but we're adults now, so no one can stop you). If you're feeling bold- or more likely if you get a bit carried away- make yourself a pair of shorts. Use the scraps to make a denim tote bag… or something. You can pretty much alter any item you own and make it unique and fresh for that much sought-for newness fix. Dye your old t-shirts on a warm summer day, sew a chain or crystal embellishment on a jacket. Bedazzle your shoes. Embroider your shirt cuffs. Tie a knot at the front of a shirt or blouse for that 00's look. In short, find a fun way to reinvent an item you've grown bored of. It happens. But it doesn't have to be the end of a beautiful friendship- maybe the best of it has yet to come.
7. Buy Things That you will Cherish for a Long Time
When you do buy something new, make sure the piece is special to you and you will cherish it for a long time. The novelty of an impulse buy only lasts a short minute and fades after the first wear (if it even gets to that point). Short fling's ain't it. Spend more time thinking about what you really want and need, and then don't be afraid to spend a little more on new purchases (a.k.a buy less, but better). By taking the time to evaluate your true need for a piece to fill a wardrobe gap or to cross it off your lifelong wishlist, you will feel much happier in the long-term and the item will last longer. If you do get bored of them (which is natural)- try and store them away for a while. Forget them on purpose, only to rediscover them later down the line and hopefully be excited about incorporating them into new elevated looks. Think about your mum or grandmother's closets, they're like time capsules full of beautiful gems that were collected over several decades. Do you really think your h&m top will stand the test of time? Even better- do you want it to be what your future kids or grandkids find in your closet? Treat your wardrobe as a collector's chest. Invest in classic timeless pieces that will never go out of style, it will be worth it in the end.
8. Buy Vintage
Vintage shopping is like hauling for treasure. If you know where to look, you're bound to come out feeling (and looking) like a million bucks. Since the clothes sold in second-hand shops already exist and have existed for a while, no new resources or energy have been used to produce them. Aside from obviously being more unique than mass-produced items found in current high-street retailers, older garments are also more likely to have a higher quality of production, since the concept of fast fashion didn't exist back in the day. Plus, what's not to love about a piece of clothing with a history attached to it? In addition, you'd be contributing to increasing its lifecycle and saving it from the landfill. All of this helps support recycling culture and create more demand for circular fashion.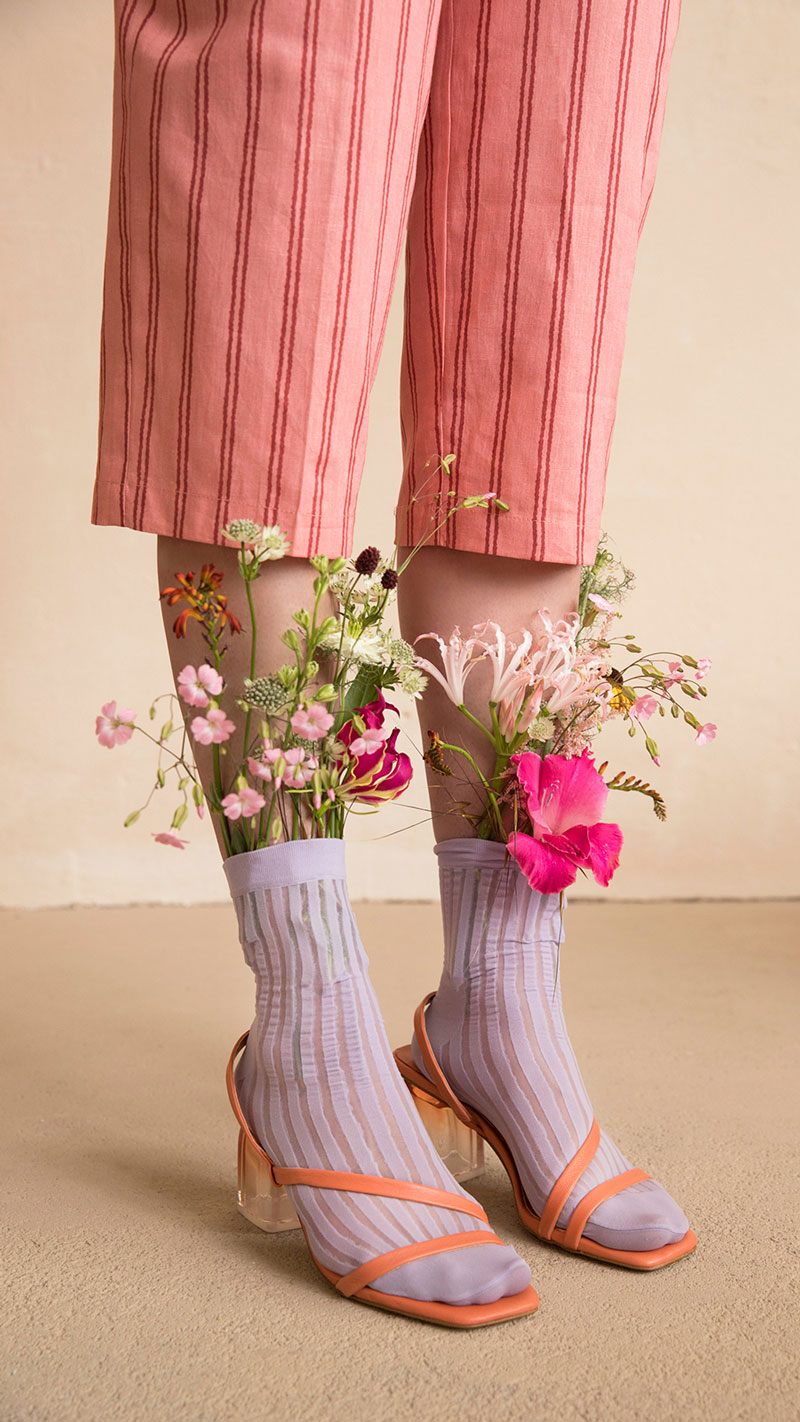 9. Buy Locally for a Lower Environmental Impact
Buying local is a great option to help reduce the inevitable environmental impact of your new purchases (the only way to have 0 impact is to not produce anything at all). Look for brands whose supply chain is based near your home or within your country of residence. As well as supporting the local economy, this ensures that the carbon footprint of your clothes and their transport will be much lower than if it came all the way to Europe from India or China. Local vintage or thrift stores also serve as places where you can buy items that were likely sold or donated by locals, thus avoiding the carbon footprint of an online order.
10. Invest in Trans-Seasonal Clothes
Invest in clothes and bags that are wardrobe staples and that can be used across seasons. Believe it or not, 'seasonal' colour palettes and prints are made up constructs to get you to buy more new items every few months. Sure, some materials and textures are more suitable to certain weather forecasts, but you really don't need to buy the same dress in a slightly different, 'upgraded' floral pattern every year. Look out for materials, colours and silhouettes that don't scream winter or summer. Get a blazer that you can wear over a crop top in spring and under a warm coat in autumn. Not only will these pieces be more versatile and fill more wardrobe gaps, but you will also save a lot of money by not buying a very similar item every season. Invest in a nice denim jacket, a classic white shirt, a blazer that fits like a dream and a trench coat that you will never want to take off; and then keep them for years.
Takeaways: Building a sustainable wardrobe extends way beyond buying from independent brands with an eco-label attached to the garment. It's about being mindful about what you bring into your space, but also equally about caring for those that do make the cut in order to extend their lifecycle in any way possible- from how you wash them, to how you repair them and eventually to how you dispose of them. It helps to consider the purpose of each item prior to buying and comparing it to items you currently own. Do I already have an item that serves the same purpose? Will I be buying a similar item in a different colour or print as soon as the seasons change? Will I wear it 30 times? Avoid buying items that fit into the same category or you'll still end up feeling like you've got nothing to wear. Make a list of must-haves and make sure you check them all off for a well-rounded, complete wardrobe.