Jul 23
Your Ultimate Guide to Shopping Vintage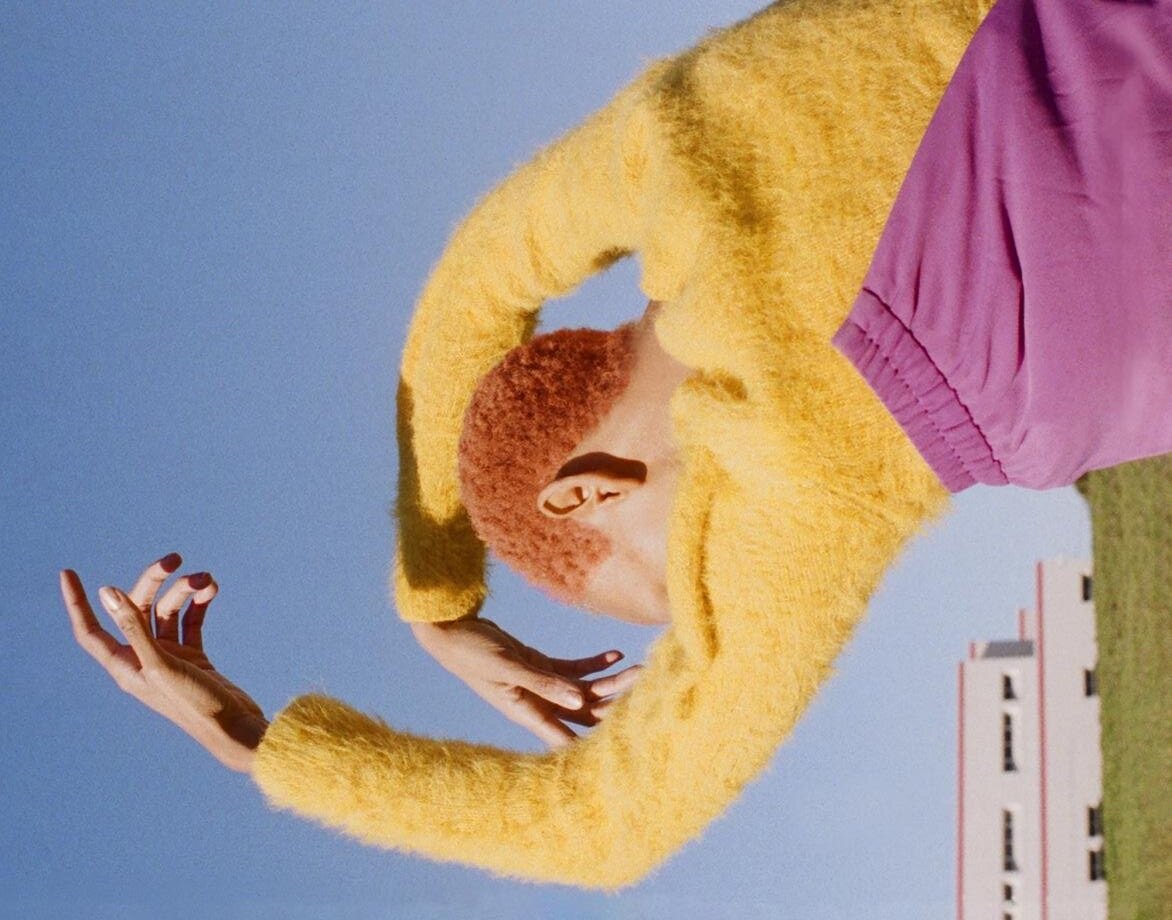 The perks of thrift shopping are often mentioned when discussing sustainable fashion and our channels are no exception. However, sometimes it is easier said than done and the world of second-hand can appear overwhelming when you first try to enter it. It's like trying to find your way in Oxford Street for the first time and drowning in a sea of experienced professionals and crafty teenagers seeking out the trendiest pieces. That is why we have decided to create this collection of vintage hacks, helping you locate those long-lasting quality pieces that we all are dying to get our hands on faster than you can say 'Ayo Macklemore, can we go…'. Whether you prefer to stroll around in the vintage stores that London has to offer (mask & hand sanitiser in-hand, obviously) or like to do your research and shopping from the comfort of your couch, we've got you covered.
Alright, let's get thrifting!
Chapter I: Tips for Vintage Shopping
Before heading into *where* to look, let's start with the basics of *what* to look for so you don't fall into some common traps.
1. Curated vs. non-curated?
In curated vintage stores, they have already done the job of picking out the best pieces to offer for you. The benefit? This makes it simpler for you as a shopper to find good pieces and good brands without doing the hunting and getting your hands dirty (not like we don't wash them every 10 minutes anyways). Everything's selected and sorted accordingly to the shop's unique theme (Y2K? 50's Victorian goth?), so all you need to do is pick one that suits your style the best and chances are you will probably find something you like. However because of this curation, the assortment tends to be more narrow and you may end up paying a bit more for that designer item. The key is knowing what your needs are before you go in, and then choosing a store depending on what you are looking for. Are you looking for a large assortment and bargains or are you prepared to only browse through one-off designer and quality items and potentially end up paying a bit more?
2. Patience
A big rule in vintage shopping is patience. The best vintage gems take some effort, so don't be scared or disheartened to leave a store empty-handed. Searching for that perfect piece is a lot more frustrating than simply walking into the nearest Zara and picking up yet another synthetic top, but it's equally as rewarding when you do finally lay your hands on that special pre-loved treasure. It will happen eventually- you will stumble upon exactly what you're looking for and will thank yourself for not settling with the first (or second or third) option that you found. This one's a keeper.It's worth mentioning that having a set goal or a wishlist of what you're looking for can be incredibly helpful when browsing. This will prevent you from buying unnecessary items and just feeling lost in the stores. Once you set this goal (maybe a list of items you've needed for a long time to fill your wardrobe gaps? maybe everything you need for a capsule wardrobe?) We recommend trying to keep to your standards from the beginning and not settling for less. Let the waiting game begin. Is thrifting a form of meditation? Maybe, but don't quote us on that.
3. Know the value of what you're looking for
Check the price of similar items to the one you are looking to buy, so you don't get ripped off. For all our babes on a budget, a good idea is to set a benchmark for what you would be willing to pay for the item and then try to stick to it (unless it's that one dream piece you'd think about and regret not buying for years to come, even if it was above your maximum price point). Keep in mind that you might have to pay a bit more for something that is in-style right now as there will be a higher demand for it. Speaking of value, another tip is to always check the material of the product and learn to look for good quality. This way you make sure you are not overpaying for something that should be much cheaper and recognize when you can make a bargain on a quality item. We wrote about quality control recently, you can read it here.
4. Sizes can vary
The measurements of different sizes have fluctuated throughout the years, which has made it a bit tricky to get the right fit straight away. Because of this, we recommend you take 10 minutes out of your day one time and write down all your measurements in advance- this will make your life a lot easier. If you are shopping in a physical store you should always take the opportunity to try the garment on but if you do not have time or simply prefer shopping online, knowing your measurements will enhance the likelihood of you finding the right size.
5. Remember that you can alter
If you didn't follow our previous tip and decided to go forth without measuring yourself, then went and bought a skirt three times too large- worry not. Most of us know the feeling of finding that perfect clothing item that you have been searching for for months, only to realize it is not available in your size. It sucks, and unfortunately it is even more common when vintage shopping. An easy and often forgotten solution (because we're lazy millennials) is alteration. The best fashion tip you'll ever receive in life is the following: make your tailor your best friend. These wonderful people can give a second (or now third?) life to garments and make them fit like a glove. If you found a perfect pair of Levi's 501's that are a bit too large at the waist, do not give up on them. Take them to a seamstress, she will do her magic and you will have a perfectly-fitting pair of jeans.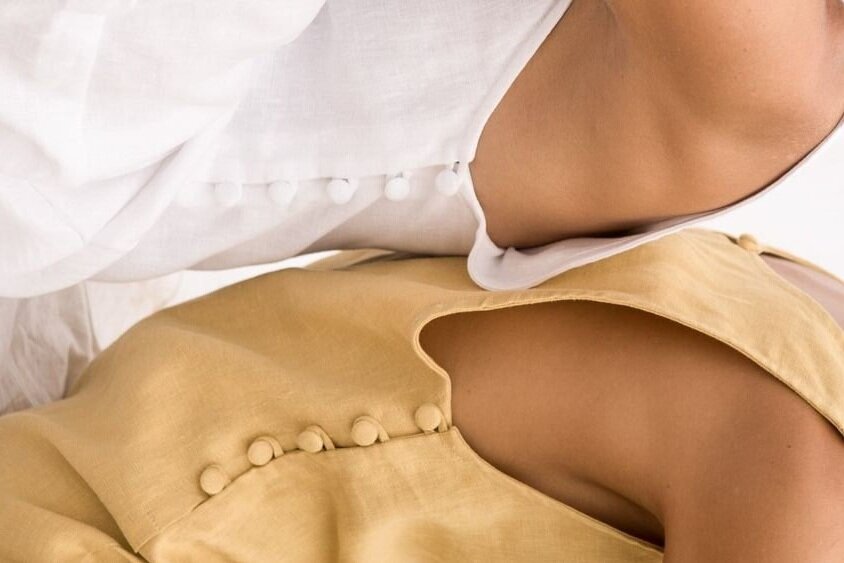 Chapter II: Vintage Stores in London
Physical shopping might require a bit more time and effort, but there is nothing quite like it when you finally lay your hands on that gem that you've been searching for. London has a lot to offer when it comes to second hand shopping, but with all these options available to us it's tricky finding the really good stores and knowing where to go. We have created a list (a treasure map, if you will) mixing some less and some more well-known stores so you can pick and choose. But remember- the best vintage store might just be hidden in your area so always have a look around locally as well. Here comes a few options that we at Whering adore and think are definitely worth a visit.
This hand-picked vintage boutique is for the feminine, floral and flirty. Their shops on Broadway and Wilton Way are currently open and should be your one-stop-shop if you are looking for a beautiful vintage summer dress for a sunny stroll in the park or a garden picnic.
Behind this cute pink door you will find a world of fun patterns and colours. Similarly to Retrouve Vintage this is a smaller hand-picked store, but they also have a website where you can have a browse through their entire range. Peony Vintage is a co-founder of "A Virtual Vintage Market"- keep reading to find out more about that.
This one's your go-to if you're looking for premium vintage clothes focused on pre-'70s. They have locations in the heard of Camden and in Brick Lane Vintage Market- both great areas for a day out, even better areas to explore fabulous vintage stores at the same time.
Here we have one of the hottest vintage stores in East London. They offer designer picks, only made better by their highly instagrammable shop interior. If your IG feed doesn't need any more eye candy or if you're simply unable to make it over there, you can still browse a large selection of goodies on their website.
Another Brick Lane-based cabinet of the most beautiful curiosities is House of Vintage. Pop over if you're looking for some less expensive vintage- sweaters, jackets, t-shirts and anything else you might need to fill the gaps in your wardrobe.
A store where you most likely will find what you are looking for… and then a bit more: Atika in Spitalfields. In this vintage department store you can find all the colours and patterns that your heart desires and your mind can think. Again, we recommend you to visit their website if you do not have the possibility to visit them- a virtual visit is just as exciting.
Other stores worth mentioning: Paper Dress Vintage, Rellik, wow Retro
These are only a few of our favourites, but we could go on forever. That being said, doing some of your own research before getting out into the streets can help you a lot. If you tend to be less of a researcher, we recommend strolling up and down Brick Lane or Portobello road. You will definitely find some great vintage stores in close proximity to each other, but you could take this experience to a whole new level by digging deeper in the little streets and finding unknown little heavens.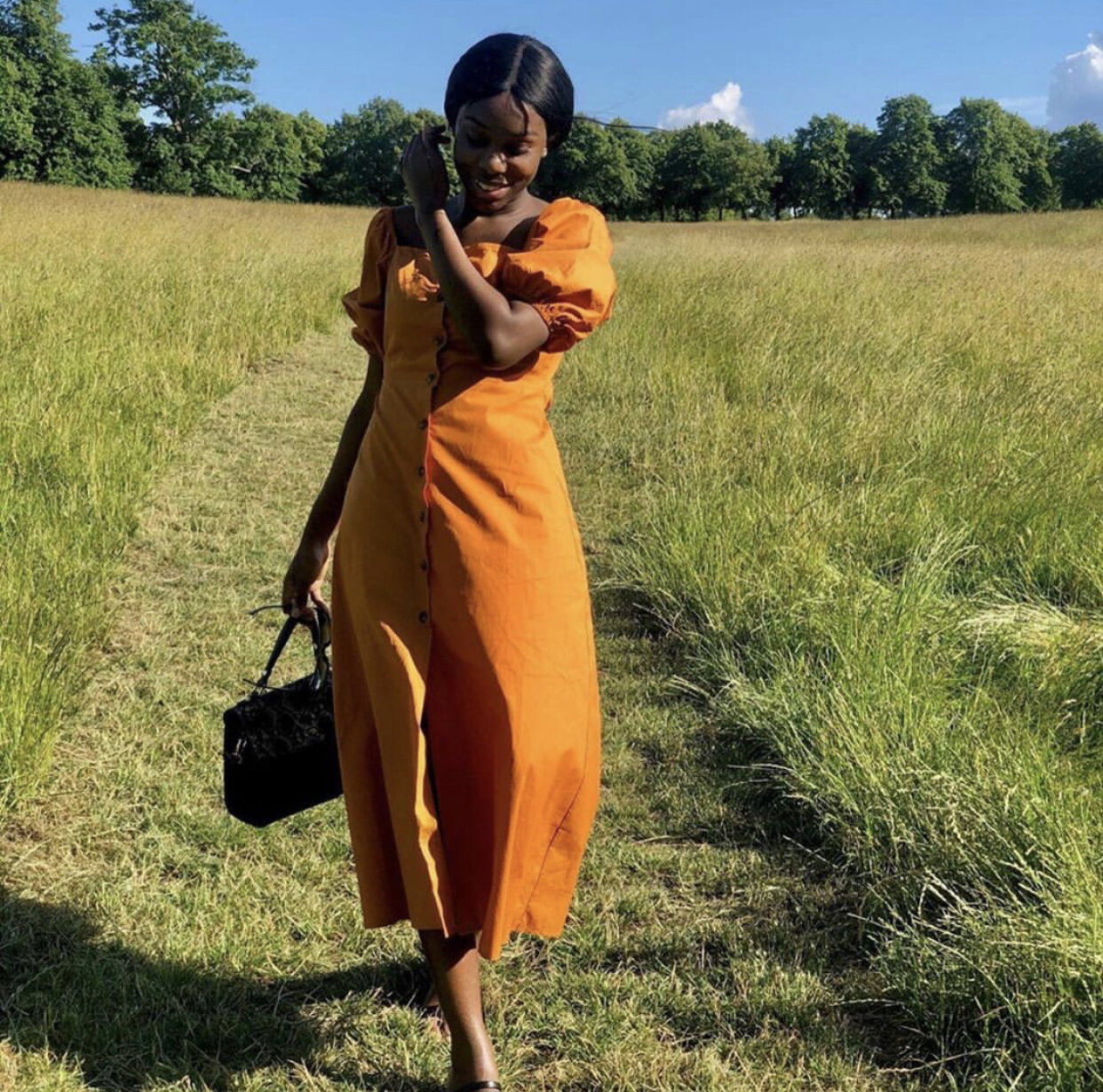 Chapter III: Online Vintage Shopping
Okay, so you've had your mind set on a specific item for a while and have visited every vintage shop in the periphery of your home, but still cannot seem to locate this potential new love of your life. Sometimes in the 21st century in order to find love, you have to go online.
Just like with actual dating, this makes it more difficult to deal with sizing issues and knowing the quality of the products, so you might want to put some extra effort into really getting those measurements down and checking the item's fabrication (or just wing it and risk heartbreak, what's the worst that could happen?). Thousands of online vintage stores are a Google search away. We already mentioned a few stores earlier which have an online offering, but we still have a few tips that we don't want you to miss out on.
Once a month, this awesome Instagram account hosts a virtual vintage market where you can discover numerous different vintage sellers in their very own virtual stalls (Black Mirror, but make it cute and sustainable). Their next market is this Sunday 26th of July between 11am to 5pm so do not miss out! A great opportunity if you want to discover some new vintage sellers and browse, 2020 style.
Yes, finding your sizing in vintage is a jungle, and unfortunately for our plus-sized babes it is even harder. That's why we want to highlight Plus BKLYN, a New York City based vintage boutique now available online with international shipping. They offer both vintage and modern thrift in sizes ranging up to a 6XL.
Another shop contributing to the work of making ethical fashion more inclusive is this vintage store. This is a thrift shop for fems of all genders and is a Black, Queer and Trans owned bsuiness, stocking piecesup to a 4XL. They are currently selling through their instagram so definitely check their account out @chubbyfemthrift
This cool vintage seller processes all of their sales via DM's on Instagram. They specialise in exclusively curated items for a very reasonable price. Here you will definitely find high value for what you spend, and the best part- all of their packaging is 100% plastic-free. I'm not crying tears of joy, you are!
Another Instagram-based vintage seller, but this time highly focused on minimalistic and modern fashion (hi to all our minimalist Wherers, don't you think we forgot you). With a fantastic selection of handpicked and curated items, this page is a must to visit if you like neutral colours and sleek, modern lines (or if you just want to scroll through a very aesthetically pleasing feed).
If you are looking for a large assortment with many bargains, this is where you should be heading. This website stocks thousands of second-hand items and is a good alternative if you normally struggle to find your size when shopping for second-hand online as their clothing ranges from UK size 6 to 28. Everyone else, take note.
Lastly, let's not forget about good ol' Ebay. This is the perfect destination for anyone looking for vintage gems, and especially for people who are on the lookout for something specific (that vintage Prada nylon tote? those Chanel sling-backs? Yeah, you'll probably find them here). With such a wide selection of… well, literally everything and anything, it's a good idea to either look for one specific designer or brand at a time, or try and narrow down the filters to the point where you've got (hopefully) less than 20 pages of items to skim through at a time. Also, don't restrict yourself to the vintage section. Some sellers are simply there to clear out their closets and this is where you can truly make a bargain for designer gems. One woman's trash is another woman's treasure.
If you've made it this far- congratulations. You've earned the exclusive Whering badge for Pro Thrifter. You are now ready to go out into the world and hopefully conquer it, one vintage shop at a time. Happy thrifting!