Aug 6
U Down to Up-Cycle?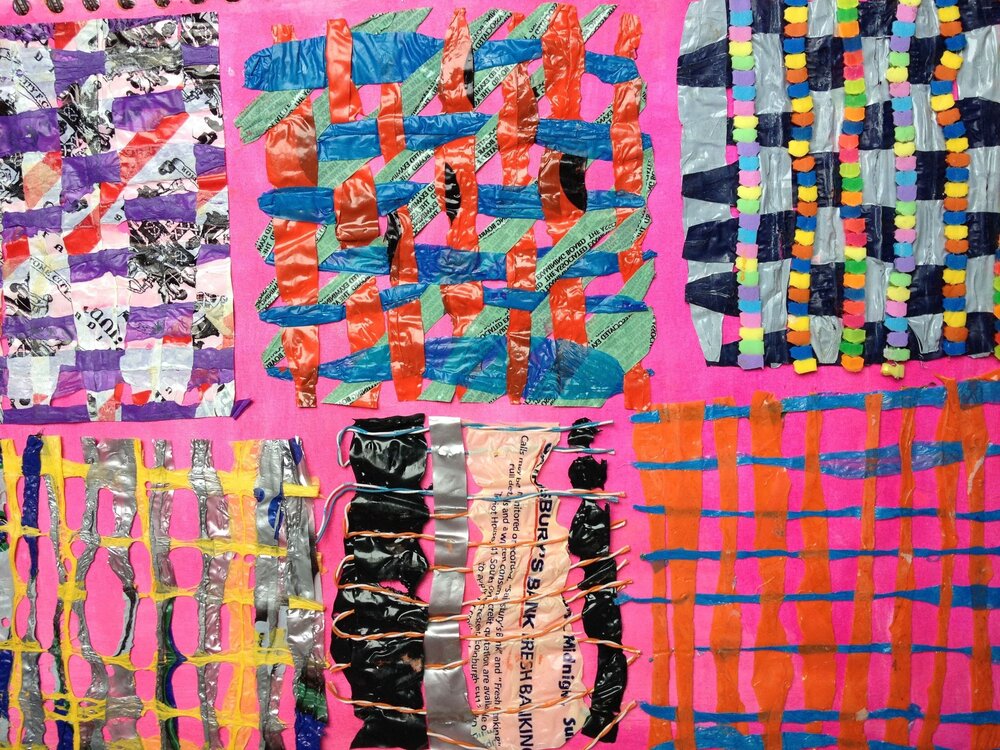 What is upcycling?
In a world oversaturated with garments (it is estimated that between 80 and 100 billion pieces of clothing are produced each year), it's becoming increasingly more important to learn about repurposing textiles. Upcycling is the perfect design solution to our environmental fast-fashion crisis, coming to aid the battle we're in with the finite resources on the planet. The idea is to maintain or create an item with a higher intrinsic value compared to the original product. In terms of fashion, this can mean reusing existing fabrics and accessories and reworking vintage or dead stock pieces into something new and fresh.
The difference between upcycling and recycling
This is the point where you're probably asking yourself 'hold on, what's the difference between upcycling and recycling'? Well, recycling means using some components of a product by converting them back into their raw material form. Upcycling is creating a new product, reusing all the parts of the object as it already is. To give you a better visual example, if we take a used glass bottle and melt it to form a newly made lamp- that's recycling. On the other hand, if we take this same bottle, clean it and produce a lamp from it (drill a hole in the bottom to get wires through? Don't ask us!)- that's upcycling. Although upcycling is a slightly more efficient process with a lower impact on the environment compared to recycling, both recycling and upcycling play major roles in closing the loop of our industrial system.
"Recycling? I call it downcycling. They smash bricks, they smash everything. What we need is upcycling - where old products are given more value, not less." (Reiner Pilz, 1994)
Why is it important to upcycle/ recycle?
We all know there's little that can stop a girl on a shopping mission (recovering hypocrites will know what I'm talking about). This is why instead of trying to change people who haven't made this decision for themselves yet, we need to learn (and teach) how to buy better. For one, this means buying clothes made with pre-existing materials to save enormous volumes of water, half unnecessary virgin textile production and reduce landfill from production emissions. Fun (but terrifying) fact: it is estimated by Global Fashion Agenda that the fashion industry uses over 80 billion cubic meters of water in production per year. That's enough to fill over 30 million Olympic-size swimming pools! Making a single new cotton t-shirt can use up to 700 gallons of water; however, using a pre-existing t-shirt to craft something new requires close to no water. If that wasn't enough, textile waste is estimated to have increased by about 60% by 2030 since 2015, with an additional new 57 million tons of waste being generated annually, reaching a total of 148 million tons/ year. When it comes to sustainability, about ⅓ of the fashion industry has yet to take action. Through upcycling, fashion enthusiasts could save the £140 million worth of clothing from going to landfill every year through reintroduction into the system via a bit of creativity and DIY skills. It's literally that simple.
Upcycling and the fashion industry
Fashion has grown to become incredibly cheap and easily accessible, which unfortunately makes upcycling seem redundant in today's consumer culture- why mend something when it's so quick and cheap to buy something new? The way to go about this is to first and foremost educate key people working in the fashion industry. Upcycling should be taught and pushed as a viable technical method so the newer generations of fashion designers adopt zero-waste pattern cutting as the default. Following a waste-stream, bringing back 'waste textiles' within production, learning how to store these 'scraps' and cut-offs for future use should all be seen as essential elements of creating new garments. Garment workers should be taught how these scraps can be reused and how they could offer them to clients or incorporate in their collections. Factories should have upcycling lines ready to produce new stuff from reusable textiles. It's been done many times and we already have the knowledge for it, but why is it not being crystalised?
Upcycled brands
More brands are starting upcycled sub-brands (although a lot of them are fast-fashion so we will not mention them on here- although a good start, it is not enough to only have a side line that's sustainable as a major industry heavy-hitter. Do better *cough* Asos *cough* Zara *cough* ). Here are some that are more renowned in the reused textiles industry that you may already have heard of.
This (originally outdoors) brand started its ethical production way back in 1973 (ahead of its time, deserves a standing ovation). In 1993, they started using recycled plastic bottles in production for their garments, and they still do this for their Re\\\collection. What's even cooler is that you can also bring clothes that you can't (or aren't bothered to/ don't know how to) repair to their shops, where they will recycle them for you and make sure that your items are reused responsibly.
The brand is dedicated to circular economy, and just like Pantagonia RubyMoon has its own take-back scheme where you can send used swimwear pieces to be reused (and get a discount for your next purchase). Their activewear is created from used fishing nets and plastic bottles retrieved from the ocean. By turning polluting waste into beautiful garments, they have reduced their carbon footprint by 42%.
By only releasing one collection per year, UK-based Fanfare secures its spot as a real slow fashion brand. They redesign used clothes into fun new pieces and ultimately promotes prologing clothing's life cycle. They also upcycle distinctive vintage pieces alongside embroidery and embellishment off-cuts and production waste, converting them into something unique and lavish.
Founded in 2007, this English brand based in Bristol focuses mostly on knitwear but also takes reclaimed materials and mixes them with traditional heritage crafts.
If you're into edgy clothes with a hippie flair, Re-Roupa is the one for you. They use raw materials which are delivered to them directly, instead of scouring for specific materials all around the world. They love a good challenge and we love them for it.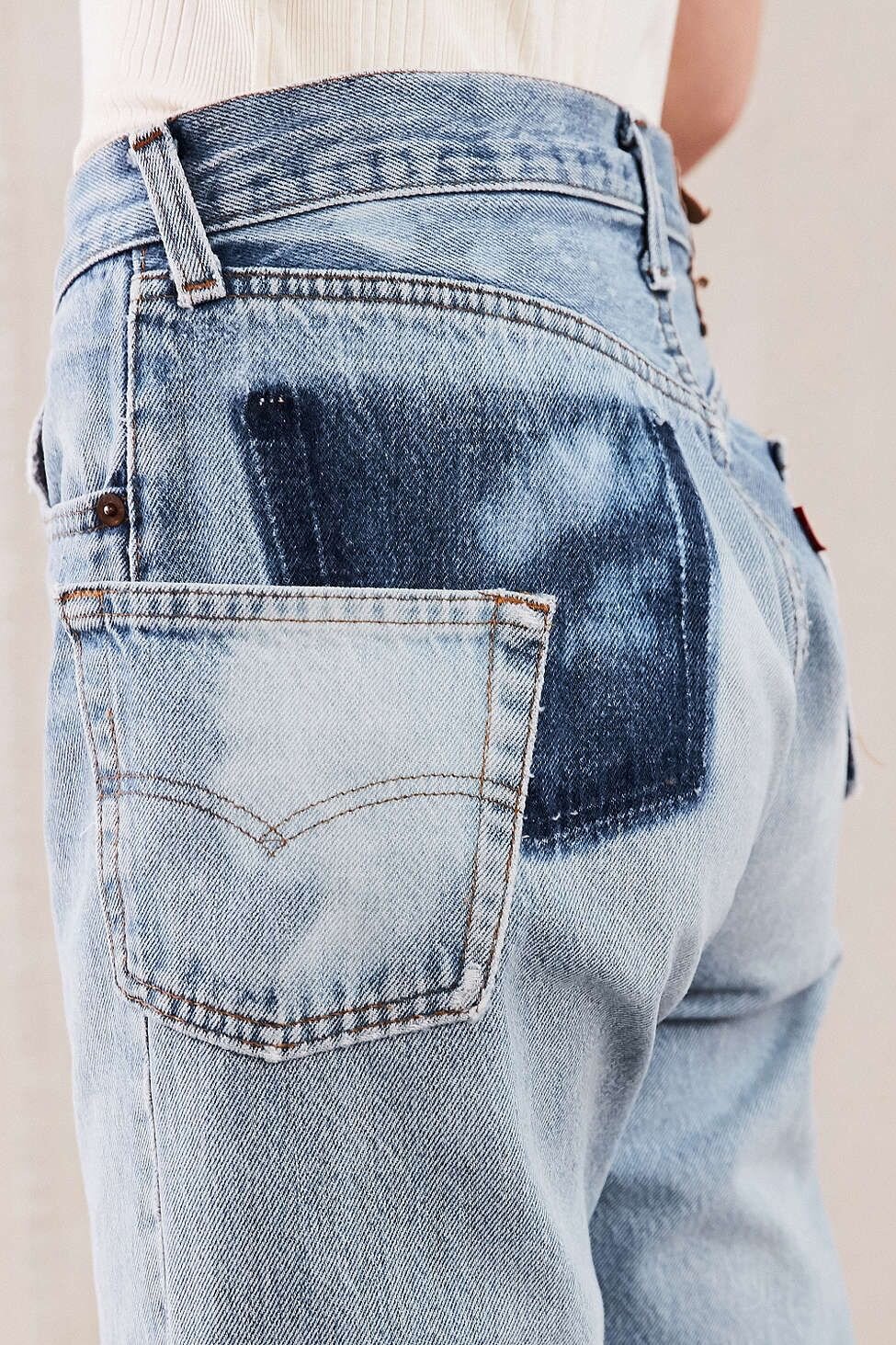 Now here are some brands for you denim lovers:
Re/Done jeans are made using water-conserving methods minus the harsh chemicals. The outcome? Unique one-of-a-kind jeans handmade using vintage pieces that were taken apart to remake into something new.
If you stumble upon their website, you'll see all the different bits of denim used in the making of their pieces. This Brazilian brand from Rio de Janeiro creates their collections from good old worn-in jeans. They always disclose the amount of water used to produce each garment, the amount of hours the seamstress spent on it, as well as how many pattern pieces it took to create it. Now that you know the effort put into creating a more sustainable option for you, maybe you can make the effort to choose this sustainable choice.
This brand produces their garments from clothing with small imperfections- items that don't make it to the conventional market because of minor defects. They also organise DIY workshops (currently on their Instagram and website), make sure you check those out for some great upcycling tips.
The Veredict
What's not to love? Upcycling saves natural resources, supports local companies, and allows for more creativity, which means we don't have to forgo our undying love for fashion as a tool for self-expression. As consumers, we have the responsibility to become more actively involved in minimising the waste produced by the fashion industry and create less demand for fast-fashion. Big companies show no (or minimal) signs of slowing down, so we need to take control of the situation. Simply being more aware of the waste that can creep our of our wardrobes can go a long way, and even lead to fall in love with your old clothes all over again. Choose methods that are sustainable, such as restyling, repairing, swapping, renting and reselling. It's 2020, there are so many ways to experiment with clothes without owning your wardrobe, and even more importantly without creating unnecessary waste. Lastly, if you're looking to buy new clothes after all, try and prioritise items made with recycled fibers, upcycled fabrics or more sustainable raw materials. That's all there is to it- just living more consciously so you can enjoy your wardrobe with a cause.