Sep 16
How to *actually* Sell Your Clothes Online
We've all heard that 'taking good photos' and 'using relevant hashtags', will help us succeed on Depop, but there has to be more to it, right? Right??? We've curated a list of tips and tricks guaranteed to help you sell your clothes online, fast.
(please note the following tips are not for people who want to start a business on Depop or Vinted, they are more suited to people wanting to clear out their wardrobe)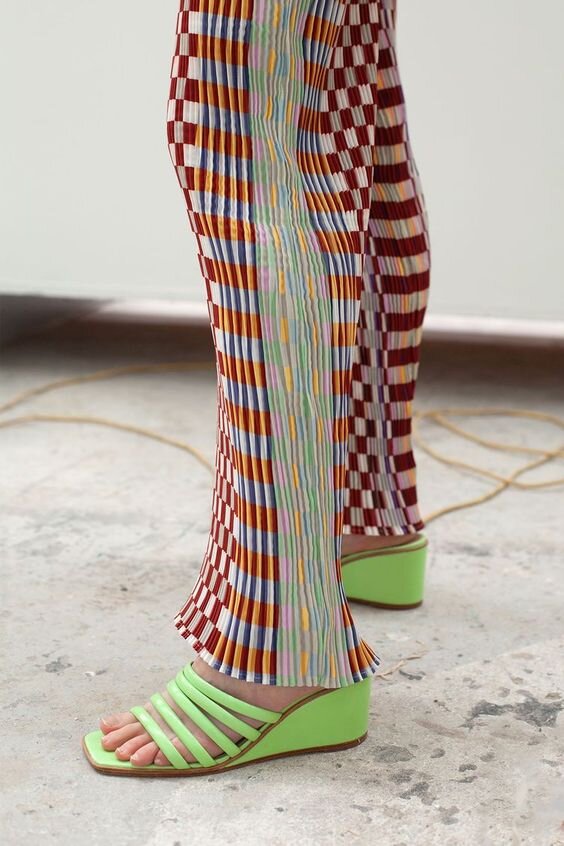 #1 uploading your items
It can be time consuming, but

posting your items on multiple selling platforms, such as Vinted, Depop and ebay, hugely increases your chances of selling fast

. Once you have written a description of your item, it doesn't take long to copy and paste it on all platforms. In your separate listings you can experiment with different prices and photos to see which combo attracts the most interest. Be sure to replicate it in future listings to boost your sales.

Post items directly to your instagram story.

Instead of sharing your Depop profile (let's get real bestie, you'd tap past it too), upload pictures of your old clothes onto your story captioned with reasonable prices. This way, people are more likely to look at what you are selling and potentially make a purchase (selling cute clothes helps too).

Posting often at regular intervals

boosts your profile, causing your listings to rank higher in searches. If you have 15 items to sell, try uploading 3 a day over the course of 5 days rather than all 15 at once. If Depop can see you are a regularly active user they are more likely to promote your listings. Who knew Depop had an algorithm too?
Once you have listed your items at regular intervals on multiple apps,

repost them as often as you can

. All you need to do is click edit and then re-upload it instantly. Try to repost a few items once everyday or every few days. By doing this easy task you increase the chances of your listings appearing on your followers feeds and ranking higher in searches. Coupling this tip with regular staggered posting is the perfect combination that will allow your profile to be favoured by the algorithm.
#2 pricing
Upload items at a higher price than you want to sell them for.

This enables you to offer people who show interest a lower price, making them feel as though it's a better deal which will increase your chances of selling and allow you to sell the piece at a price you are happy with. Mind games can be good sometimes… right?

Do not be afraid to sell items for cheap

What is the point of holding onto something that you're never going to wear again? If you sell items for cheap you end up making more money because they get sold quickly. There is no point waiting months to sell a top for a couple of extra pounds, especially if you're never going to wear it again. Not to get that deep, but you need to let that shi(r)t go ❣️
#3 postage & packaging
According to Depop, your item is twice as likely to sell if you

list the item with free postage.

People love that there is no added cost at the checkout.
If you do not want to pay for postage yourself,

sell items on Vinted.

The seller pays for the postage through Hermes, which means you don't have to. And unlike Depop, they do not take a percentage of your sales which means you can make more money from sales. Cha-ching baby 🤑

Feel guilty for getting a carrier bag for your shopping? Turn it inside out and use it to post your sales.

If you cut off the handles it functions the exact same as the postage bags you can buy from the post office, except it's a lot cheaper and allows you to reuse plastic bags.
When you shop online, open the packages carefully and

reuse the packaging to post your sales.

It saves you money and gives the bag another life.

Try and use plastic free packaging where possible.

Who doesn't love less plastic these days? Don't forget that sellotape is a form of single use plastic. You can buy plastic free tape here.
Those are all the secrets we have to share, let us know if you have any tips we need to know. Join the conversation @whering__ on instagram.