Nov 26
Black Fri-nay… Unless?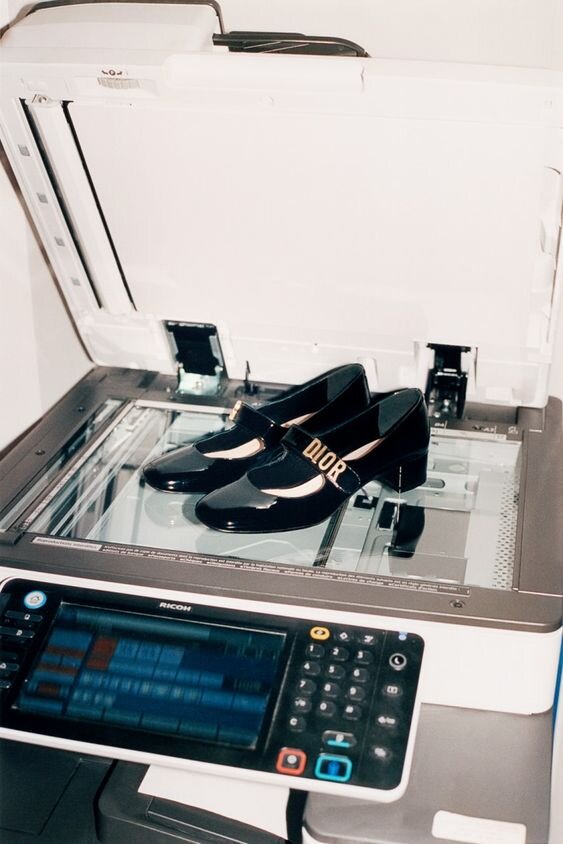 Here we go, time to address the elephant in the room. You guessed it- Black Friday (or Black Week, at this point) is back and it's more problematic than ever (note to self: don't look up how much wealthier Jeff Bezos has become during this pandemic. Or do. Yup, angry is an understatement). With only a few hours left until the scariest Friday of the year (you would've thought i't'd be Friday 13th just a couple of weeks ago), we've decided to shed some light on the do's and don'ts of this discount fiesta and hopefully inspire you to keep your head grounded when the world is coming at you with a glowing 60% off sign. Thousands of companies and marketing teams make it their sole job to find ways to convince you to buy more, but we should collectively work to break this cycle. For the planet, for your wallet and of course- your sanity.
So, are you buying because it's a good deal or because you need it?
Shopping on Black Friday can go one of two ways: you either scroll endlessly through random websites and buy everything you deem a bargain for the incredibly low price presented to you, or you make a list of things you've always wanted or need, and specifically look for those items. You can already guess which one of the two is more worth the money in the long-run and will reward you with sustainable brownie points (spoiler alert: it's not the 100 pounds you'll spend on going out tops that will remain in your closet, tags still intact).
Being recovering hypocrites ourselves, we're not going to stop you from shopping altogether. But if you are going to do the dirty, we'd rather make sure you did it in an eco-conscious way (or at least somewhat mindfully). Here are some tips to keep in mind when the adrenaline takes over:
Track what you already have (by digitising your wardrobe, obviously) and see if there is anything you truly need. Do you have 10 oversized blazers in different colours, but not one nice pussy-bow blouse to go underneath? It could tie your entire wardrobe together and increase your wardrobe utilisation rate in a heartbeat, but you've been putting off the purchase for months. Or maybe you should invest in something you wouldn't usually buy because of cost? Think a travel-sized suitcase, some jewellery or a winter boot? Think long-term and visualise your life's moodboard- does this girl really need dozens of 'disposable' items in her wardrobe, or does she value quality over quantity?

Don't forget about your home. We spend so much time indoors, especially with the days getting shorter and bad weather looming over us like a ghost, and it's important to make sure we treat our space like an oasis. If you've become (even more) addicted to Netflix, maybe consider getting a comfy duvet for the couch- both for decoration and comfort. Maybe you've been unleashing your inner master baker? Kitchenware is rarely cheap, but can be a gamechanger. This could be the perfect opportunity to invest in that Le Creuset pot, a Nutribullet or a foam-maker for all those matchas you drink daily. What's going to take your lifestyle or hobbies to the next level? What will bring you joy in the long-run?
If you are going to buy clothing (no shade, we love a good look), take the opportunity to buy from smaller, sustainable brands and businesses. We know, they can be expensive, but here is a list of brands who are offering Black Friday sales: Girlfriends, Organic Basics, TAH Bags, Blaksands, Lora Gene, Not Monday Mercantile, Shop Arq, Universal Standard, Dear Survivor, We Are Not Vibes, I Stole My Boyfriend's Shirt. If none of these companies quite do it for you, think about durability. Could you reassess your buying habits, and instead of buying fast fashion jeans, commit to buying a pair of Levi's that will serve you for the next 10 years? Or a great leather boot to tie your A/W outfits together?
Invest in your self. Supplements can be expensive, so can gym memberships. Take advantage of the Black Friday deals to get yourself the best at home work outs and powder to add to your smoothies. Hack the system by not taking from it more than you need, like they try to convince you to.
This Black Friday, take the time to commit in a change of mindset. Trust us, your wardrobe will thank you for it.