Nov 19
5 Steps to Ordering Items You Won't Return
Do you even wanna know the truth about what happens to your online clothing returns? Brace yourself because it's bad news besties…We don't need to tell you how much waste is generated by fast fashion, but you might be surprised to know that a staggering amount of textile waste is made up of clothes never even worn.
We've said it before and we will say it again, only 11% of clothing companies have a recycling policy implemented for returns. That means 89% of the time, the clothes you return go directly to landfill. It doesn't matter how little you've worn it, how cute it is, or if it's in perfect condition, it's going straight in the bin.
Lockdown was a dark time and we don't blame anyone for trying to spice it up with a little retail therapy, but it has to be more widely known that almost 100% of returned clothing items end up in landfill, they do NOT get resold. The pandemic is undeniably responsible for a boom in online shopping. We needed a pass time and the consumerist world we live in left many people to take up online shopping on an almost professional level. TikTok and YouTube haul videos normalise excessive spendings on fast fashion websites for no real reason, which is a damaging concept that society needs to unlearn asap. In answer to your question, the £800 you saw that girl on your TikTok fyp spend on her Boohoo haul was not worth it.
Obviously, the option to return clothes is necessary and useful, but when people buy multiple of one item in different sizes to try on at home or spend hundreds of pounds unnecessarily, they need to be aware of the repercussions this has on the climate. Know your size and try on clothes in person. If you struggle to find clothes that fit then reduce the amount you buy online, or try them on in person before ordering to reduce your chances of returning clothing. And with Black Friday right around the corner, we thought this was the perfect time for a little helping hand when it comes to making purchasing decisions.
How to make sure you buy clothes you won't wanna part ways with
Trust your judgment. We are bombarded with adverts of what Instagram and Facebook think we want, but what do we actually want? We should trust ourselves and our own personal taste when it comes to shopping, not the recommended section (even though it can't be denied they get it right sometimes). Capitalism likes to tell us how to spend our money, but we got this one on our own, thanks anyway Boris
Don't follow trends. I mean follow trends if you actually like them, but there's no need to hop on the bandwagon every time it comes around. It goes hand in hand with trusting your judgment and being aware of the messages adverts implant in our brains, you know what you like and what suits your style, that does not have to fit in with trends or what your friends are wearing.
Think about it. Stating the obvious here, but do you actually like the item in your basket or are you just bored and doom scrolling? A way to determine how much you like a piece is to think about whether you would buy it if it was a little more expensive. Are you buying it because it's cheap and a good deal, or because it has the potential to become an asset to your wardrobe? Try giving it a few days or a week to see you if you're still thinking about it. If it's still on your mind, make the purchase guilt-free.
Is it meant to be? Will it work with the rest of your clothes? If you can't imagine the item worn in 5 different outfits, second guess whether you actually need it. Having something in your wardrobe that you don't wear is pending landfill, so make sure it's a match made in heaven with your closet.

Shameless self-promo: our app is perfect to see how items will work with the rest of your clothes. You can match something on your wish list with your app uploads from your own wardrobe to see how the pieces will look together. We also have a try-on feature coming soon where you can see what the clothes will look like when worn. What could be better than a virtual changing room with all your clothes at your disposal?

Know your size. We are no stranger to the fact that sizes change across stores (thanks to Sonny Turners' Instagram reels educating us on the reality of skewed sizing), but it doesn't hurt to try on items in stores and work out your exact measurements so you can use the sizing guide online to work out what size you will be. This way when you order something it will actually fit. Sounds basic we know, but the increasing number of returns leaves us with no choice but to state the obvious. It would also help if clothing stores understood the concept of size consistency… but that's a battle for another day.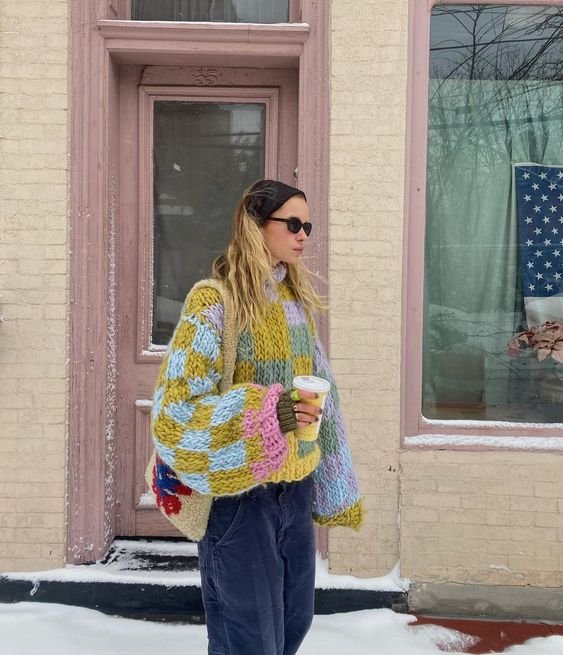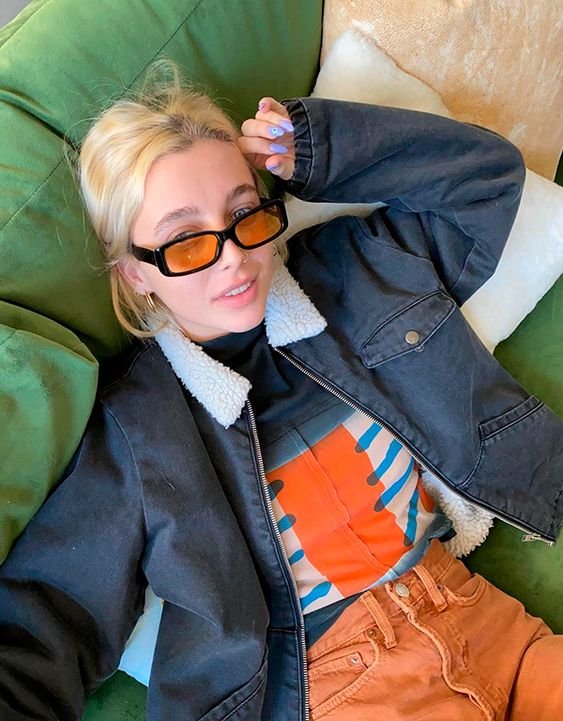 If, however, you're in the mood to save some money, and do a little extra for the environment, we recommend reading up on the Green Friday campaign. You know as well as we do, Whering is a big fan of a good bucket list, so here are 5 random things you could do instead of heading to Oxford Street or relaunching your Asos app:
Cycle to a weekend market and pick out some dried flowers for your home
Go to that exhibition we know you've been putting off for ages, you deserve to be surrounded by beauty
Get your friend a post card which reminds you of them, sign it and post it
Update your Vinted and Depop with all the things you've been meaning to sell for months
Sign up to an exercise class you've been meaning to try House of Hot Yoga allows you to go to unlimited classes the first 30 days of your membership, for just £35, and if that's not a sick deal, we're not sure what is.
And if you're in need of some more ideas, either digitise the pieces you've been putting off for so long, get together with a friend you haven't seen in a while, or scroll through our Instagram for inspo from some of our past bucket lists. Update us on how you did and get involved in the conversation on our Instagram or Twitter @whering__ ✨